Beast promotions & Cashoutts com scam: What you should know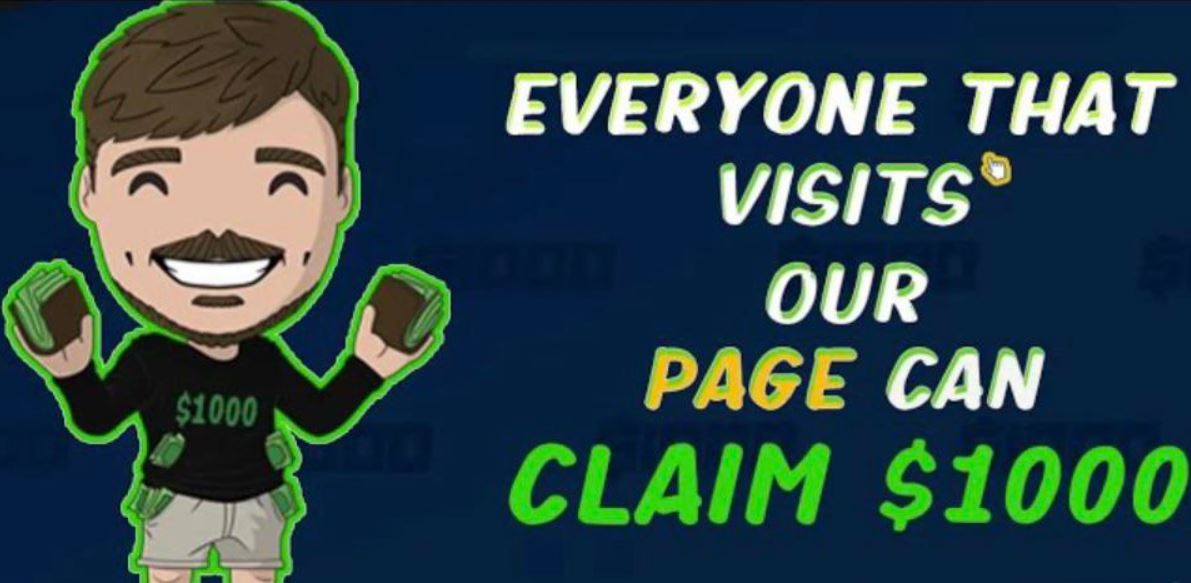 There is Beast Promotions scam YouTube ad that tells users to visit a website (Cashoutts.com) to claim a $1,000 giveaway.
The Beast Promotions YouTube ad directs you to a link in the comments that leads to Cashoutts.com, where you can allegedly win $1,000 in a giveaway, contest, or promotion, but it's a scam, and we do not recommend visiting the website, as it is most likely a phishing link.
Phishing attempts seek personal information and financial data, such as credit card numbers and other sensitive information, so we strongly advise staying away from any of these MrBeast-related scams.
This Beast Promotions scam has been circulating for at least a few weeks, and it's unclear how big of a scam it is. MrBeast, on the other hand, has not commented on the scam.
Cashoutts com scam
Cashoutts.com is a scam website.
The website is too new and should be avoided. The domain was registered on November 18th.
Are you a victim of the Beast promo scam?
If you have fallen victim to the scam and are concerned that you have given the scammers too much information, call your bank or credit card company and ask them what steps you can take to secure your account as a precaution.
Also, if you gave the scammers access to your Paypal, Venmo, Cash App, Zelle, or other similar accounts, contact the company and secure your account. Turn on two-factor authentication.