Is Freya Treasures a scam or legit? Find out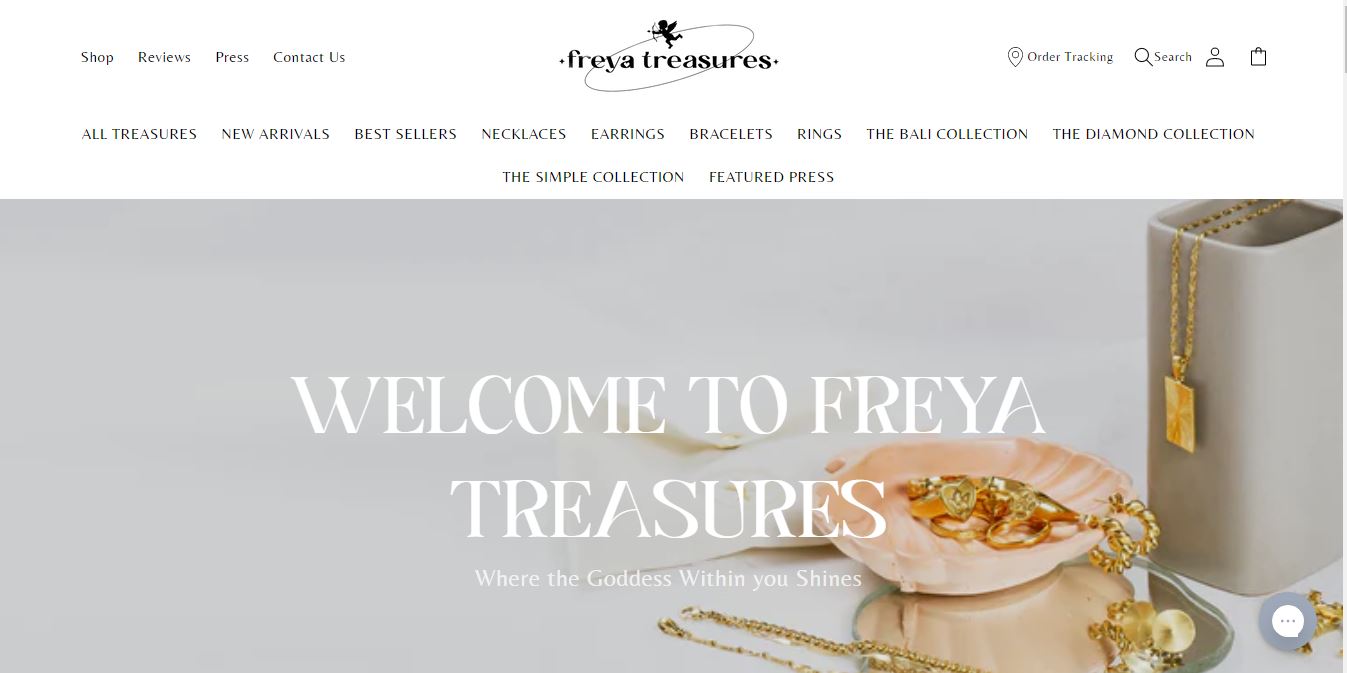 There is a fake e-commerce store that is all over Tiktok and Instagram and you need to watch out.
We will be sharing a short review of the Freya treasures website. You will get to know if the website is a scam or legit.
Freya treasures scam or legit?
Freya treasures is a scam and should be avoided.
The website (FreyaTreasures.com) which was registered in 2018 has been scamming people from way back.
How the Freya Treasures scam works
They will contact you via Instagram and ask you to be a brand ambassador, telling you that you will be given free jewelry and that all you have to do is pay a certain amount for delivery.
They will give you a code and tell you that the fine slots are limited and that you must 'book today' to secure a spot. That is a big red flag.
After making the delivery payment, you will either not receive any jewelry or receive a counterfeit product (the likelihood of receiving the item is 1/100).
The DMs be like this:
Hi! I'm on the prоmоtеr tеam аt Freya Treasures and wе think you'd pеrfесt tо wеаr our sustainable jеwellery!
If you'rе interеstеd wе wоuld love tо sеnd yоu 3 piесes fоr FREE!
When you receive such messages, block and report the account.
 Influencer scams
This is a deceptive marketing technique in which a user contacts you on a social media platform, usually Instagram, and offers you the opportunity to work with or promote a brand.
Sometimes the primary brand account will contact you, but other times a new account will message you and direct you to the primary account.
Working with the brand will require you to purchase their products, though you may be given a discount.
This method is typically used by dropshipping sites that sell items from Aliexpress at inflated prices in order to make money even with the discount.
This is simply a marketing technique used to get people to order from their website, so if you receive a message like this, simply ignore it.
Are you a victim of the Freya Treasures scam?
If you have fallen victim to the scam and are concerned that you have given the scammers too much information, call your bank or credit card company and ask them what steps you can take to secure your account as a precaution.
Also, if you gave the scammers access to your Paypal, Venmo, Cash App, Zelle, or other similar accounts, contact the company and secure your account. Turn on two-factor authentication.
Share your questions and story in the comment section below.