Getcashto scam or legit? (Honest Review)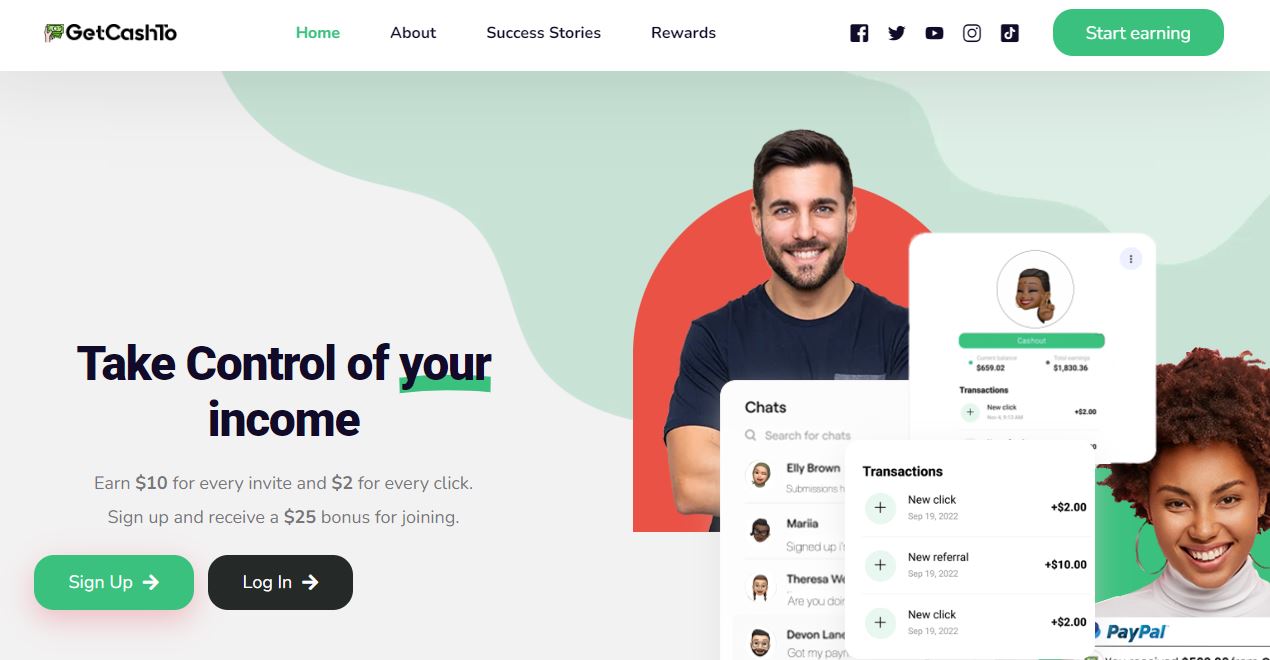 Getcashto claims to be the #1 Social Media App for earning money online by referring friends, playing games, and completing surveys. The website claims that you can make a lot of money from the comfort of your own home.
They also claim you can earn $10 for every invite, $2 for every click, and when you sign up you receive a $25 bonus for joining. How true is this? Continue reading below.
Is getcashto a scam or legit?
Getcashto is a scam. Keep away from the website.
When you request to cash out your earnings, these sites will ask you to complete paid surveys, pay fees, or download apps in order to receive the payment. This is all a scam, you won't get anything back in return.
This type of scam site makes money by selling users' personal information, such as their email addresses, payment processor details, and so on.
Check out the reasons why getcashto is a scam below.
Website Age
The Getcashto.com domain is new.
GetCashTo claims to have paid out over $13 million on its website but the site was only registered in October 2022. That's a red flag.
Copied Privacy Policy
Also, we found out that the Privacy Policy of the website was copied from another scam website called Earn2share.co.
The scammers who created getcashto were not smart enough to edit the link in the privacy policy. The entire content on the page is also difficult to read and comprehend.
We can, however, conclude that Earn2share and Getcashto are both created by the same scammers.
Low Domain Authority
We discovered Getcashto.com is not trustworthy after conducting a website analysis. They have a very low domain authority of 2 and a page authority of 10. RUN from the website.
Fake Payment Proofs
Most of the payment proofs shared on the website are fake and edited. Don't fall for it.
Fake Trust Pilot Review
Does reviews on Trustpilot are fake, don't trust them.
However, on a closer look, it appears that there is some fishing going on in the reviews. A large number of them are repetitive and illogical, such as the ones shown in the screenshots below.
Wrap Up
The website GetCashTo.com is a total scam.
The website tricks users into believing they can make quick money, then asks for a lot of their sensitive personal data, which can be sold to hackers on the dark web and in secret online forums for a very high price.
Never put your trust in GetCashTo and under no circumstances divulge any financial or personal information.