Hiresociall scam or legit? Work From Home Online Jobs
Are you seeing a job posting from a company called "Hiresociall"? They claim to be hiring for remote jobs.
We will be sharing a short review of the website. Continue reading below.
Hiresociall scam or legit?
Hiresociall.com is a scam.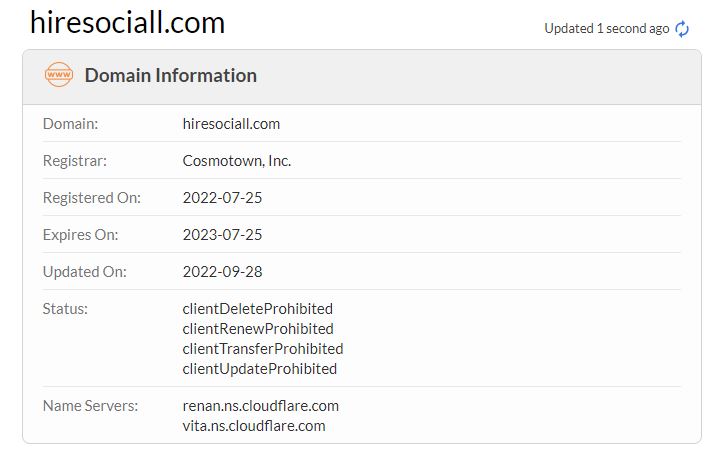 The website is new. The domain was registered in July.
Everything about the website speaks scam (no contact page or physical address, no social media account, and no details about the founder or staff).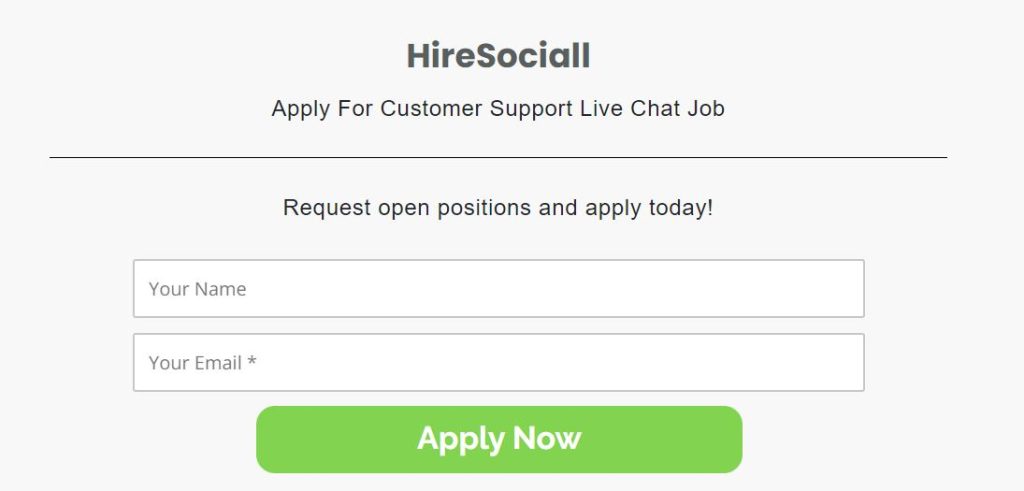 The website will ask for your name and email address and send you to a third-party website after several redirects.
Job Scams
Fake job scams come in a variety of forms, but the majority share common characteristics that you can use to identify the scam before becoming a victim.
Interviews are usually conducted via Google Hangouts or another similar online service.
Their English will be sloppy, and they may be reusing a script, so Googling unique-sounding parts of the email may be useful. They will offer high wages for the work being done, and they will "hire" you by telling you that you are hired, rather than going through the normal process that a company in your country goes through when hiring an employee.
It is a fake check scam if they mention a check or receiving and sending out transactions.
It is a parcel mule scam if they mention receiving, processing, or inspecting packages.
An advance-fee scam occurs when you are asked to purchase items in advance, pay a fee to be hired, or purchase gift cards.
If the job entails posting ads on Craigslist or eBay, they will use you and your account to defraud people.
It's a scam if the job involves Bitcoin ATMs.
Conclusion
The website is a scam and should be avoided.