Is Gosplitty Travel Legit? HONEST review
Gosplitty is not a legitimate website, so save yourself the stress, unnecessary delay, and problems.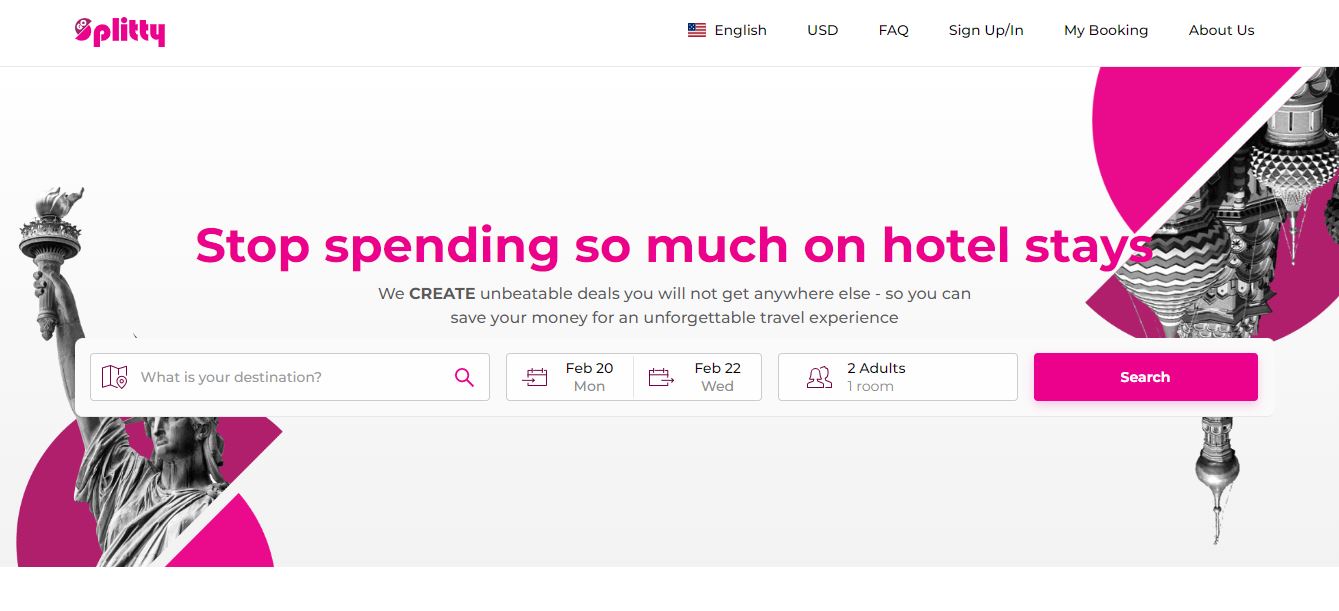 Travel fraud is on the rise, and the possibility of landing on a scam airline or travel agent website is real.
Internationally, fraudulent online travel and flight booking agencies exist. These websites can appear highly professional, with some even displaying the IATA logo to appear legitimate.
The Gosplitty website has recently become popular, and many people are wondering whether it is a scam or a legitimate business.
We will be writing a review about Gosplitty and sharing everything you need to know about the business. Continue reading below to learn more.
What is Gosplitty?
GoSplitty is an online hotel booking platform. According to whois, the domain was registered in 2021. That's new.
---
GoSplitty claims to "allow users to take advantage of amazing hotel deals available only by combining offers from multiple sources to create a unique room package."
GoSplitty also claims to have spent six years developing the award-winning booking website. "We use advanced technology to CREATE better deals that you will not find anywhere else."
Is Gosplitty Legit?
We have concluded that the Gosplitty website is not legit. There have been several reports of bad customer service, no refund, and Payment not being sent to the hotel.
Some people who booked with the company said their reservation did not exist at the hotel and the links in their email are not functional.
---
On Trustpilot, Gosplitty has a 3.1 rating.
On Sitejabber, a user wrote "They wrote ALL fees were included upon payment. This is not true. I was charged 150 dollars for resort fees upon checkout from the hotel on my card that I left for incidentals."
Gosplitty Travel also has bad reviews on BBB. They have a rating of 1.27/5 stars. See some complaints below.
---
We discovered Gosplitty is a type of scam website that entices people with "lower prices" because you are not charged all fees and taxes until you arrive at the hotel.
On their website, they will claim that everything is paid in advance, but this is a lie. Know that: If it's too good to be true, it probably is.
Wrap Up
Although Gosplitty Travel appears to be an appealing option for booking cheap hotels for your upcoming vacation, you should be aware that this company has received bad reviews. We recommend trying a different service provider with a long history, greater transparency, and well-known brands.
As a result, we strongly advise you to book with a reputable agency and avoid Gosplitty Travel at all costs!