(Reviews) Kanabtours com Legit or a scam?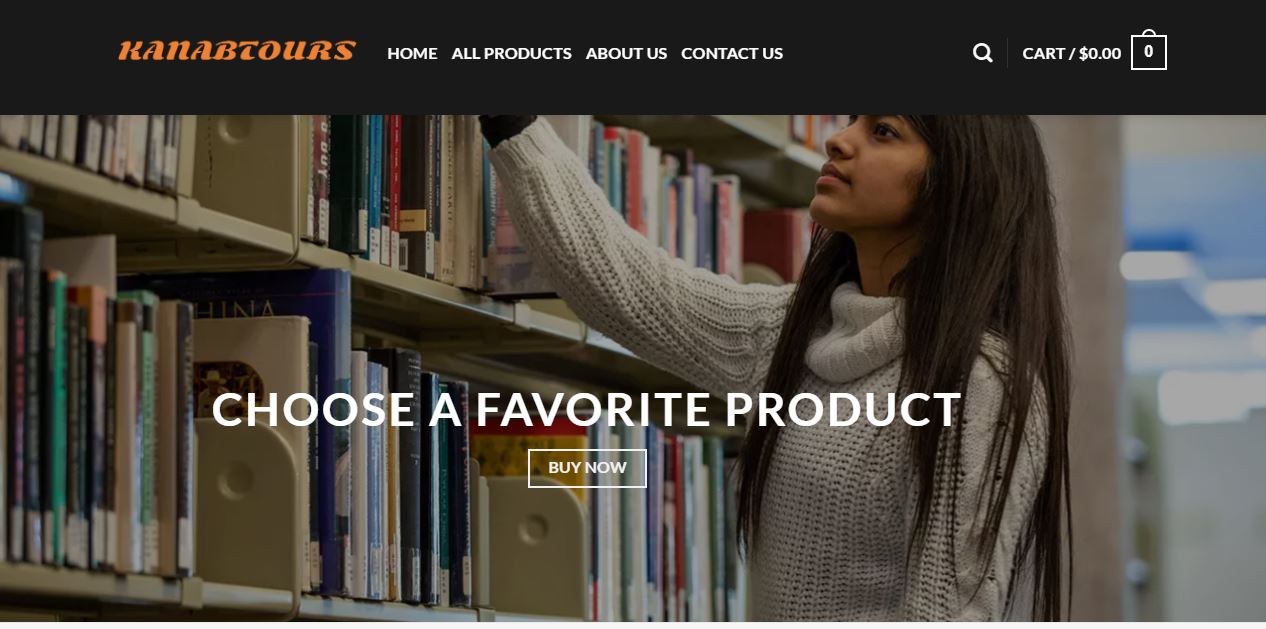 Kanabtours com is a scam website and should be avoided.
The majority of the products appear to be a great deal, but it also appears to be too good to be true. This website employs the same techniques as other scam websites, such as Lannywitch.com.
Is Kanabtours com legit or a scam?
Kanabtours is a scam website.
This type is an example of an online shopping scam that collects credit card information from victims by using a fake or low-quality online store.
These scams are difficult to detect because they can sometimes deliver goods or services to create the appearance of trustworthiness.
The quality, however, is unavoidably poor. More importantly, it is an uncontrolled gateway through which your credit card information is obtained for excessive and unauthorized use.
How does a scam website take advantage of you?
Scam websites rely on social engineering — exploits of human judgment rather than technical computer systems.
Scams that use this trick rely on victims believing a malicious website is legitimate and trustworthy.
Some are purposefully designed to look like legitimate, trustworthy websites, such as those run by government agencies.
Websites intended for scamming are not always well-designed, as a careful eye can reveal. To avoid detection, a scam website will employ an important component of social engineering: emotion.
An attacker can use emotional manipulation to get around your natural skeptical instincts. These con artists frequently attempt to elicit the following emotions in their victims:
Urgency: Time-sensitive offers can cause you to act without thinking critically.
Excitement: Attractive promises, such as free gift cards or a quick wealth-building scheme, can elicit optimism, leading you to overlook any potential drawbacks.
Why Kanabtours com is a scam website
Kanabtours Domain
According to the Whois record, the domain seems old but that's not the case.
After some digging, we found out the domain expired in 2018 and was bought by a different individual (a scammer) in March 2023.
The website is too new to be trusted with your personal information or credit card details.
Stolen Images
The majority of the images on the website are stolen. We performed a reverse image search on some of the items and discovered that the images were lifted from other websites.
Fake address
The address (908 Wren St., Thomaston, GA, 30286) on the Kanabtours website is fake.
The address is just a small building in Thomaston, Georgia.
No social media page
We also found out that the Kanabtours website doesn't have a social media page. A legit company should have a social media page with a good amount of followers.
How to avoid shopping scam websites
Always check the domain name and year of registration. A new domain giving cheap offers is a red flag
Is the website selling clothes, bags, or suits at a clearly discounted, unbelievable price? You can't go wrong if you assume something that sounds too good to be true isn't.
Also, examine the company's name, social media pages, address, and online reviews as well. You can, however, send us any website you want us to review at (admin@gistvic.com). We will do our best to respond to you as soon as possible.
Wrap Up
If you have fallen victim to the scam and are concerned that you have given the website too much information, contact your bank or credit card company and ask what steps you can take to secure your account as a precaution.