LTA bill overdue sms scam: Know this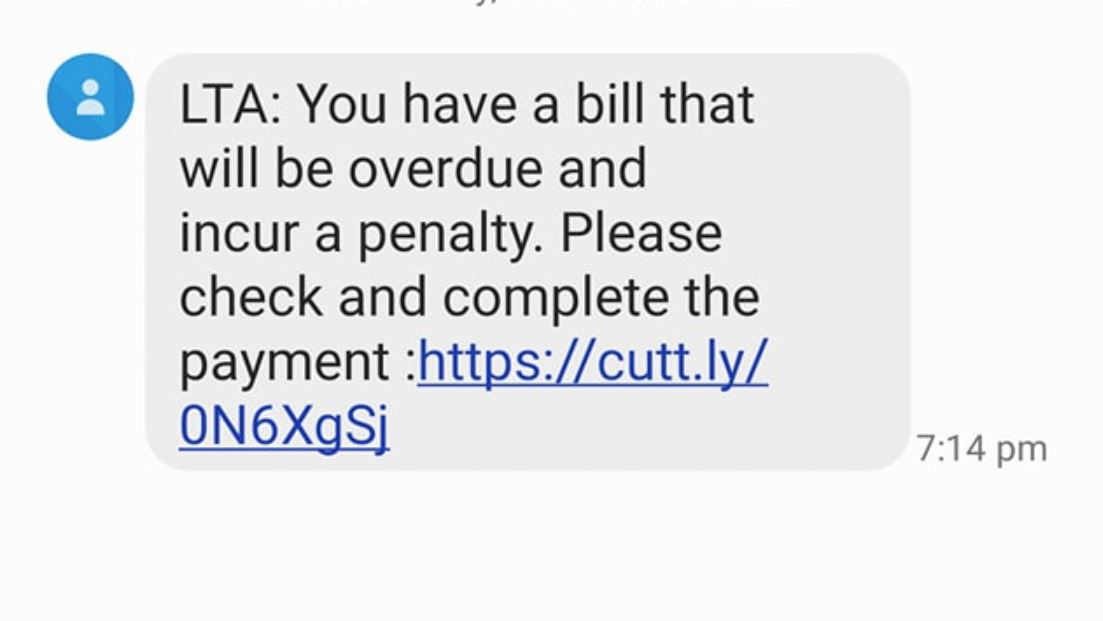 The LTA has issued a warning to citizens about an SMS scam that has recently circulated among Singaporeans, claiming that they have unpaid ERP bills and urging them to pay or face a penalty.
These messages appear to be sent by Singapore's Land Transport Authority (LTA) and include a link for recipients to make payment.' When recipients click the URL, they will be directed to a fraudulent website where they will be asked to enter their credit card information or One-Time Passwords.
Those who did enter these details would later discover unauthorized charges on their debit or credit cards.
The official LTA website has warned users about this scam and urges the public to be wary of it and report any fraudulent transactions to their bank and the police.
"An SMS been circulated claims that a payment is overdue and includes a link to make payment," LTA said. "This message was not sent by the LTA, and it appears to be a phishing scam".
Are you a victim of the LTA bill overdue scam?
If you have fallen victim to the scam and are concerned that you have given the scammers too much information, call your bank or credit card company and ask them what steps you can take to secure your account as a precaution.