Netflix Tagger Job: Tagandchill com scam or legit? Find out.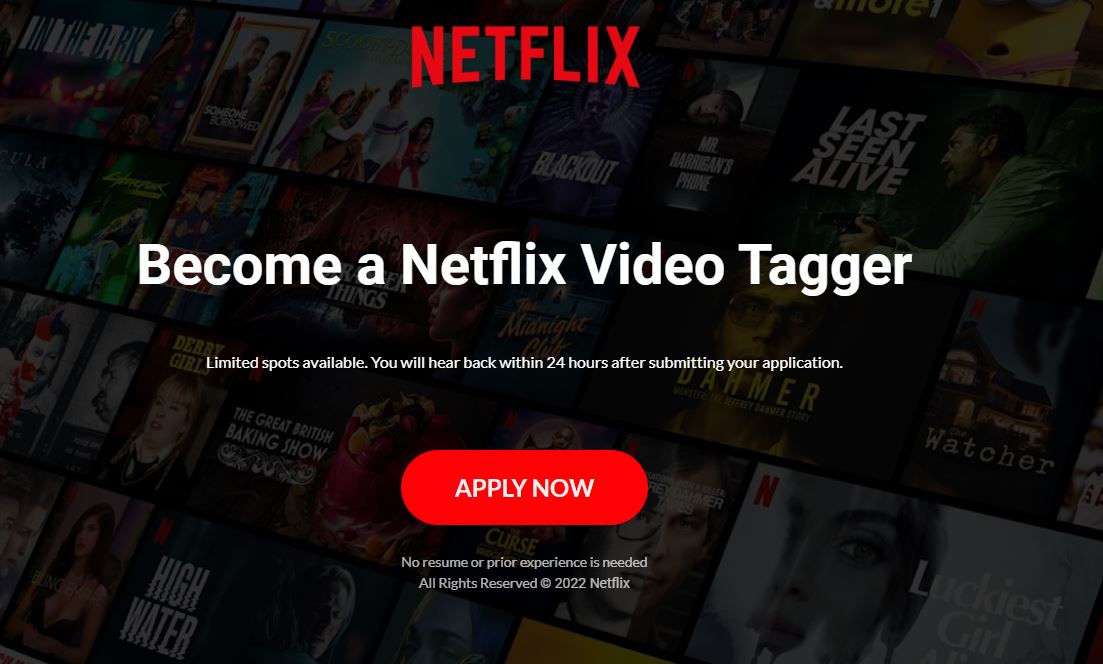 Tagandchill com is a scam website.
They dupe potential victims into visiting spam and untrustworthy websites by claiming they can become a Netflix Tagger. To entice potential victims to apply, they claim that the Netflix Tagger job is a quick side hustle with limited openings.
What is Netflix Tagger Job?
Netflix will pay you for watching television. The job exists, but it may require a little more effort than most people anticipate. Applicants should have "deep knowledge, five-plus years experience, and education in the film and/or television industry," according to a job posting from 2018.
"We are seeking an entertainment-savvy analyst to help categorize television series, specials, and movies for our 100+ million users. You will be tagging, rating, researching, and enhancing title-level metadata for the Netflix Originals catalogue in a high-volume, high-quality, deadline-driven environment," the posting also says.
According to the job posting, all applicants must be fluent in a language other than English.
Clearly, these jobs demand a little bit more of their applicants than those on social media might suggest. There are undoubtedly some people who meet those qualifications, and this job could be an excellent fit for them.
However, many of the job listings for Netflix tagger jobs that you find online are not actually from Netflix. Instead, they are fake job postings created by people to take advantage of the fact that the job is trending.
To ensure that the job you're applying for is actually with Netflix, check out the available listings on the official Netflix Job Board.
Conclusion
Tagandchill com is a scam website, avoid dealing with this dubious website.