Slide Jewelry ambassador scam or legit? Find Out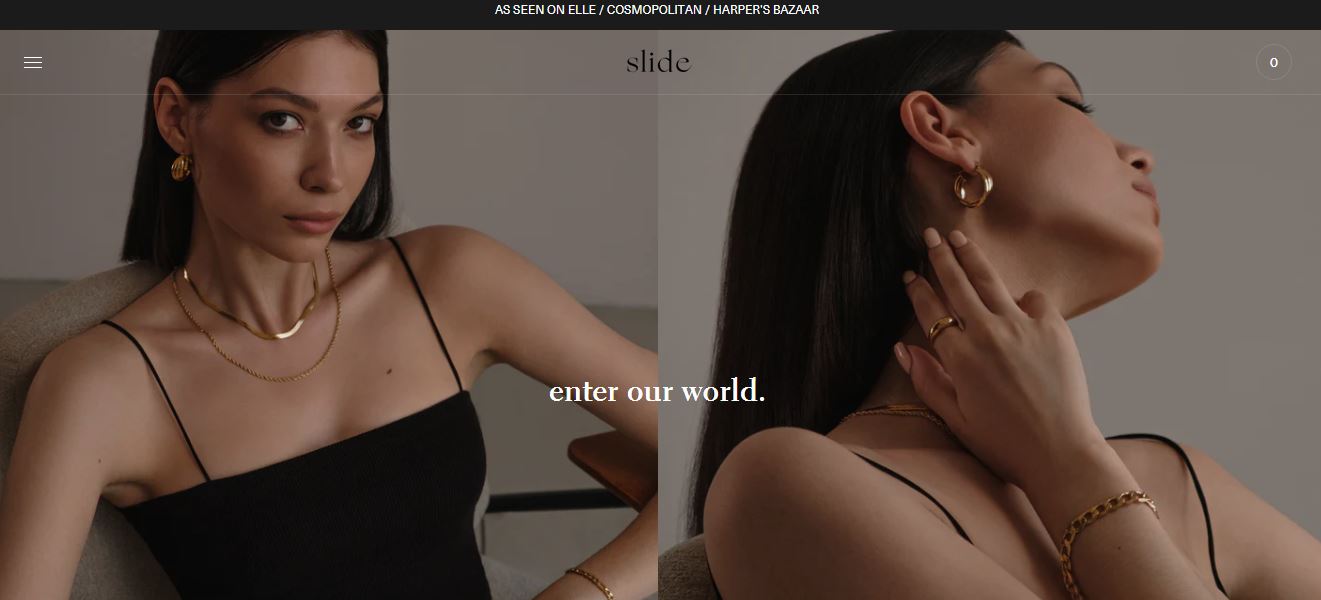 There is a jewelry company that is running an ambassador program and lots of people want to know if the company is legit or a scam.
We will be sharing a short review on the company ambassador program. Continue reading below to learn more.
According to their website, "Slide jewels crafts luxury and affordable jewelry, made out of high-quality stainless steel and 18K gold plating."
Is Slide Jewelry ambassador a scam or legit?
Slide jewelry ambassador is a scam.
We would say it's a kind of influencer scam that is a deceptive marketing technique in which a user contacts you on a social media platform, usually Instagram, and offers you the opportunity to work with or promote a brand.
Sometimes the primary brand account will contact you, but other times a new account will message you and direct you to the primary account.
Working with the brand will require you to purchase their products, though you may be given a discount. This method is typically used by dropshipping sites that sell items from Aliexpress at inflated prices in order to make money even with the discount.
This is simply a marketing technique used to get people to order from their website, so if you receive a message like this, simply ignore it.
By the way, the website is quite new. It was created in 2021 according to the ICANN Lookup.
There have also been negative social media reviews of the brand. According to the reviews, they charge for shipping, and the cost keeps rising. So they basically only make money from so-called ambassadors, not from customers.
What these companies are doing is inflating the prices of products sold on Ali Express and eBay and contacting you to push you to buy the products under the guise of being an ambassador.
Also, if you are been asked to pay for shipping, you are buying from the company, you are not a brand ambassador.
The company claim they have been featured in Elle, Cosmopolitan, and Harper's Bazaar but we found no article about this.
You can check out some of the reviews on Slide Jewelry ambassador below.
"I've been an ambassador for months now. I've decided to cancel my subscription and the website is not letting me do it. They also raise the shipping fee without telling you in advance. Shipping fee went from $10 to $15. They respond hella fast when you apply to be an ambassador but when you ask them for help to unsubscribe customer service is suddenly nonexistent. Most of the items' quality is garbage. I'm still trying to cancel up to this day, scared they'll raise the shipping fee even more."
Another said;
"Everyone needs to report this company to the government website for fraud. They put my card in negative and won't stop charging me".
One also said;
"It's a whole scam… I signed up to be an ambassador a few months ago. The quality is pretty cheap. I didn't really mind it at first but then decided it's a waste of money. I JUST tried unsubscribing but it does not let me at all. You first log in, click the three bars top left corner, click "logout" and it sends you to your account and order history, scroll down a bit and you see manage subscriptions, click subriptions and you see active subscriptions and then cancel… BUT then it asks reason why… it doesn't let me click any of the options. I tried many times from my phone and computer. ugh".
What You Should Do
When you receive messages like this, simply ignore them or report them to Instagram. Also, keep in mind that if a company wants you to be a brand ambassador for them, they will not send you a comment on Instagram asking you to DM them for a discount.