Is Testerbuzz.com amazon product tester a scam or legit? (Updated)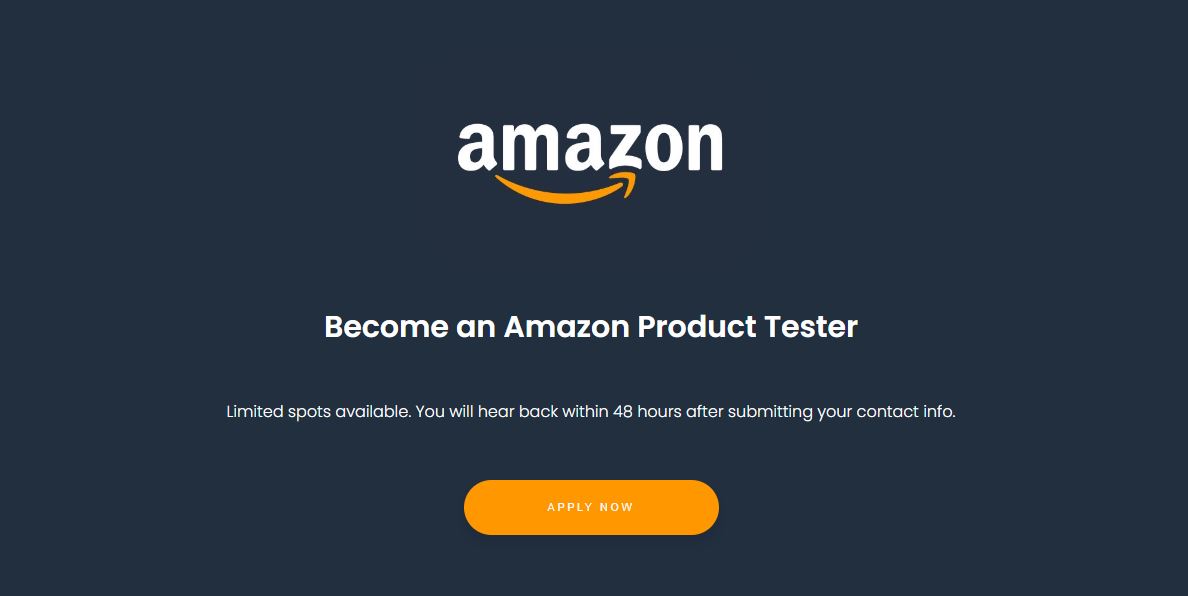 There is a website called Testerbuzz.com that claims there is a job opening to become an amazon product tester.
We will be writing a short review of the site and the job claims.
Is Testerbuzz com scam or legit?
Testerbuzz com is a scam website.
"Limited spots available. You will hear back within 48 hours after submitting your contact info", The website says.
This is all a scam. When you click the "apply now" button, you will be redirected to a different website where you will be asked for your email address in order to sign up for a free Amazon gift card.
We will categorize this scam as a phishing scam where scammers use email or text messages to trick you into giving them your personal and financial information.
Also, the domain name (testerbuzz.com) is new. It was registered on 20th October 2022 according to whois data.
What's an Amazon product tester?
Someone who tests and reviews Amazon products is known as an Amazon product tester or Amazon reviewer. This can be a paid or unpaid position.
The Amazon Vine program allows you to become an Amazon product tester. Amazon is in charge of the invitation-only program. They find trustworthy reviewers online and send products to them for unbiased feedback.
Amazon invites customers to join the Amazon Vine program (or Vine Voices) based on their reviewer rank.
As a result, these are customers who have already left reviews on their product purchases to assist other consumers in making an informed purchase decision.
You can also join the Amazon Associates program. As an Amazon affiliate, you will earn a commission when you refer Amazon products that result in a sale.
How to Avoid a Job Scam
Take these precautions to protect yourself from job scams before accepting or paying for a job offer.
Do an online search
Talk to someone you trust
Don't pay for the promise of a job
Never bank on a "cleared" check
Conclusion
Testerbuzz com website is a scam. Beware of fake job ads on social media.