Comstylish scam: HONEST review
Comstylish is a scam website and should be avoided.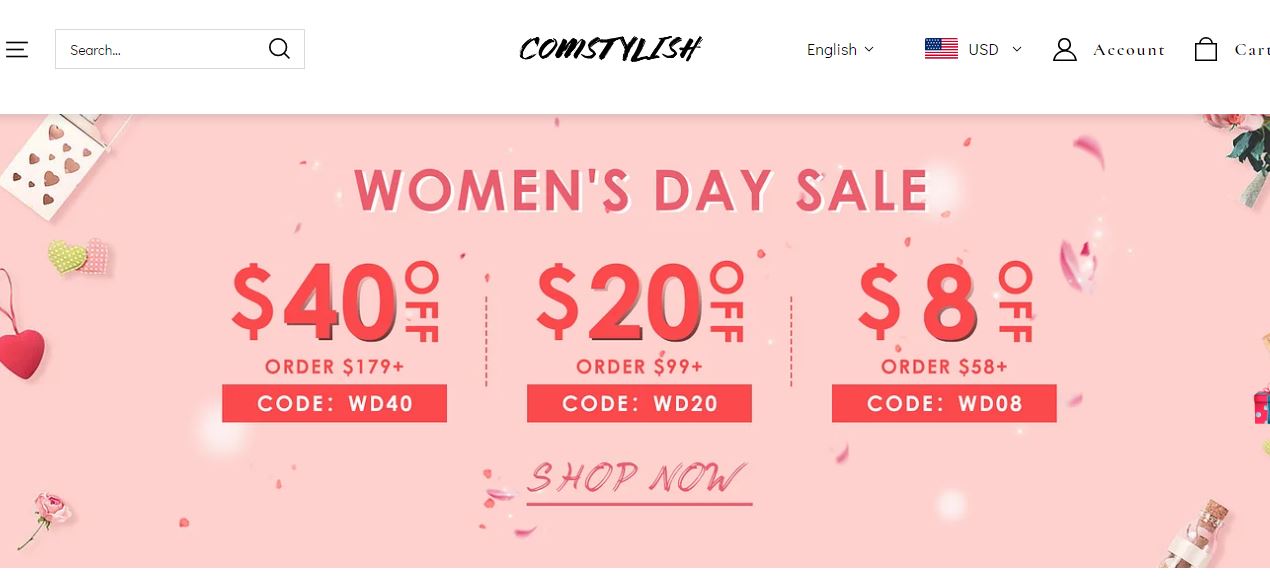 Are you seeing an ad on Facebook and Google from the Comstylish shopping website and you want to know if the website is a scam or legit? You are at the right place.
We will be writing a review about Comstylish and sharing all the details you need to know. Continue reading below.
Online Shopping Scam
Online shopping scam websites collect credit card information from victims by using a fake or low-quality online store.
These scams are difficult to detect because they can sometimes deliver goods or services to create the appearance of trustworthiness. The quality, however, is unavoidably poor. More importantly, it is an uncontrolled gateway through which your credit card information is obtained for excessive and unauthorized use.
Comstylish scam
After a thorough review of the website, we have concluded that Comstylish is a scam website. There have been several reports of Poor customer service, items ordered not delivered, and bad products.
Comstylish online reviews
---
On Trustpilot, Comstylish has a 1.3 rating with very bad reviews. Note that one of the ways of checking if a website is legit is by checking online reviews, if there are a lot of complaints about the company, DO NOT DEAL.
On Facebook, someone said; "Awww, man. I bought 2 t-shirts from a Facebook ad COMSTYLISH and I'm out $41 dollars. I filed a dispute with VISA. I got a confirmation email from the company on January 30 and then crickets. Email bounced and phone disconnected. Found this warning today on-line."
Comstylish domain
---
The Comstylish domain is quite new. It was registered in June 2021 and will expire in 2023, according to the whois record. The website is too new to be trusted with your credit card details.
Comstylish fake address
---
The head office address (Room 3J86, Building 8, Jiahe Liangku Cultural and Creative Park, No. 1-8 Wenping Road, Siming District, Xiamen) on the Comstylish website is fake. The address will lead you nowhere.
Comstylish Low domain authority
---
The Comstylish.com website has a very low domain authority with no links from high-authority websites to show its trustworthiness.
Comstylish delete Facebook comments
We also discovered that Comstylish deleted most of their comments on their Facebook page to avoid people from seeing the complaints of scammed buyers.
We ran a test by making a complaint on the page and our comment was deleted.
How to avoid shopping scam websites
Always check the domain name and year of registration. A new domain giving cheap offers is a red flag
Is the website selling clothes, bags, or suits at a clearly discounted, unbelievable price? You can't go wrong if you assume something that sounds too good to be true isn't.
Also, examine the company's name, social media pages, address, and online reviews as well. You can, however, send us any website you want us to review at (admin@gistvic.com). We will do our best to respond to you as soon as possible.
Wrap Up
If you have fallen victim to the scam and are concerned that you have given the website too much information, contact your bank or credit card company and ask what steps you can take to secure your account as a precaution.