Is Slick Rewards a scam or legit? Honest Review
Slick Rewards is a scam. Learn more.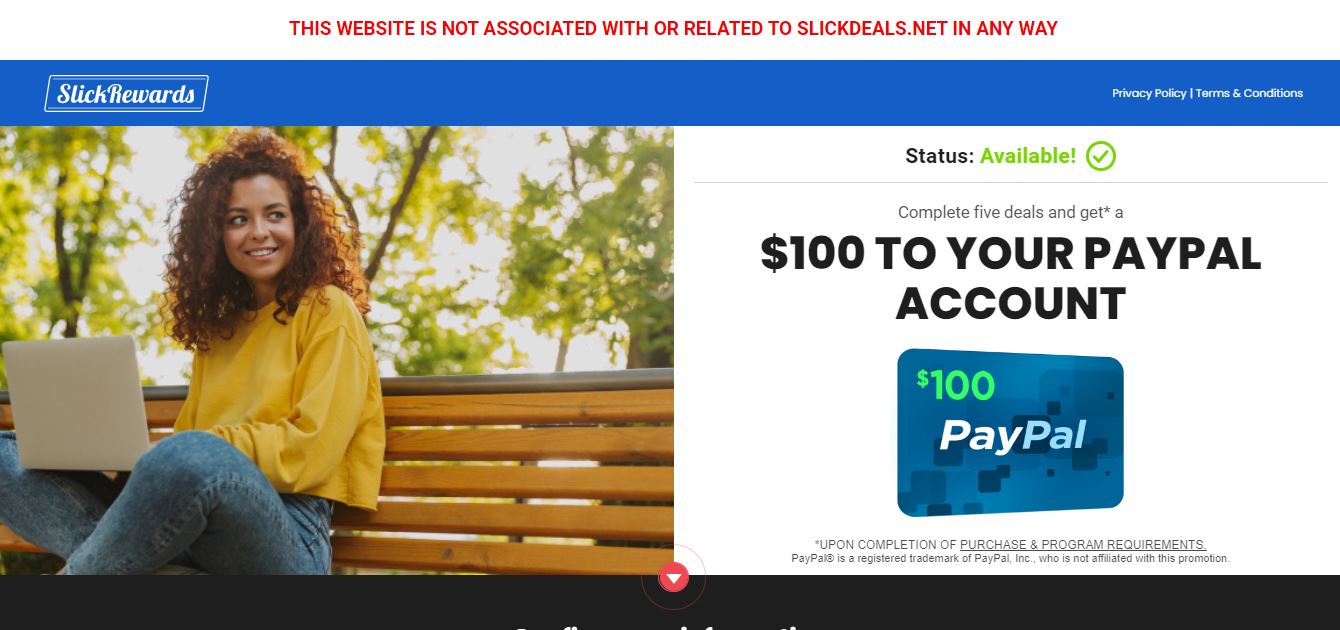 Slick Rewards is a scam, you are not getting any rewards.
The sole aim of the website is to steal your personal information and redirect you to irrelevant websites.
You need to be careful about this kind of website.
Also, the website is too new.
According to Whois, the website was created in 2021 (See image below). It should not be trusted with your personal details.
---
We Signed Up
We enter the URL (slickrewards.co) into our web browser and we were welcomed by a homepage that read, "Complete five deals and get a $100 TO YOUR PAYPAL ACCOUNT".
Yes, it's free money, right? We felt the same way.
We were asked for our personal information (name, birth date, and phone number), which we provided. Note: They were all fake information and the website made no attempt to verify them.
We were redirected to another page that instructed us to complete a deal in order to proceed.
We clicked on one of the deals and we were taken to a different website.
---
We clicked continue and were told to complete two more deals, and two more deals went to four and five until we arrived at a "Thank You" page (See image below).
---
Now back to the question.
Is Slick Rewards a scam or legit?
Slick Rewards is a scam.
Don't bother entering the website, it's a waste of time.