Is Sabuying com a scam or legit? Know this before dealing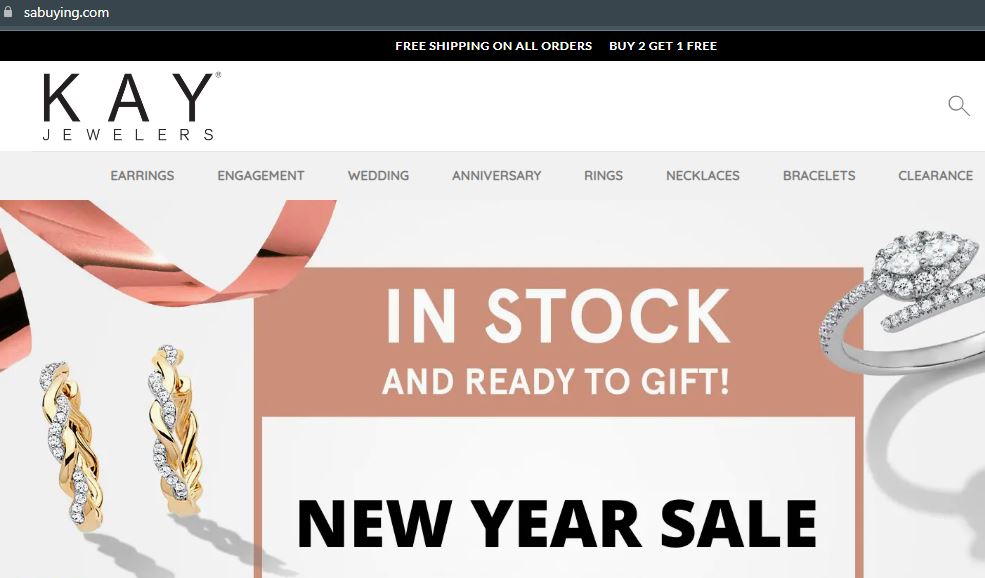 Sabuying.com claims to be a company that sells engagement and wedding rings, how true is this?
Continue reading below to learn more about the website.
Is Sabuying com a scam or legit
Sabuying com is a scam website.
The domain is new, it was registered on April 7th.
Also, the theme of the website is fake, It was copied from Kay Jewelers (one of the top jewelry outlets). Do not transact with this website, they will steal your personal information and credit card details.
Phishing Scam
Hackers use phishing to steal valuable information by impersonating a trusted source. Phishing schemes can take many forms, including phone calls, bogus websites, and sales emails.
Are you a victim of the Sabuying com scam?
If you have fallen victim to the scam and are concerned that you have given the scammers too much information, call your bank or credit card company and ask them what steps you can take to secure your account as a precaution.
Also, if you gave the scammers access to your Paypal, Venmo, Cash App, Zelle, or other similar accounts, contact the company and secure your account. Turn on two-factor authentication