Meet Arsenal Player Gabriel Jesus Girlfriend, Raiane Lima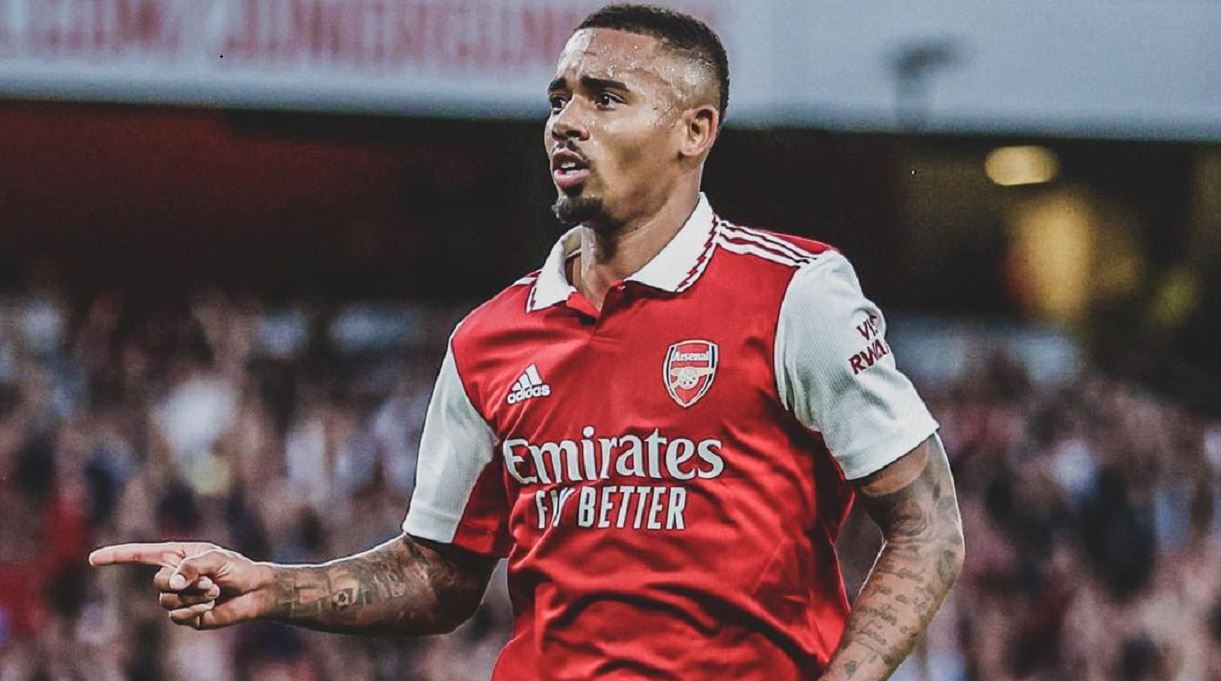 Gabriel Jesus has a beautiful girlfriend. Her name is Raiane Lima and she is 21 years old. We will be sharing some information about the influencer.
In 2021, Raiane confirmed she was dating the arsenal player.
Before she revealed their relationship, Fans suspected there was something between the two after they were seen together on several occasions.
In a viral video, the pair were seen in her native city of Serra Talhada in the north-east state of Pernambuco before they boarded a small plane together.
Well, during that time, Gabriel's girlfriend was linked to married Pernambuco state MP and tourism minister Rodrigo Novaes.
She denied the reports.
Raiane said they only had a fling and that she was only 18.
"I just want to clear up a few things that gossip sites have been saying. First of all I'm 20 and have been over-age for some time now." She said.
"Second I was not dating anyone when I got to know Gabriel. Today we are in a relationship, yes, but that's something that only concerns us.
"We are single, free and anything else said other than that is gossip and cruelty."
Raiane Lima is on Instagram.
She has 374k followers at the time of this writing. Raiane doesn't have many posts on her page, she has just a few pictures with Gabriel and their kid.
In May, the couple welcomed a beautiful girl. This was a few days after Man City's title party at the Etihad.
"The best day of our lives." The couple wrote alongside a touching photo of their newborn daughter Helena.
On May 25th, The couple celebrated their daughter's two-month birthday. "Two months of the love of our lives 😍 Our Minnie 🥰🎀 #helena", Raiane wrote.
Gabriel Fernando de Jesus is a Brazilian professional footballer who plays forward for Arsenal in the Premier League and for the Brazil national team.
Jesus began his senior club career at Palmeiras, where he won the Copa do Brasil and was named Best Newcomer in the 2015 Campeonato Brasileiro Série A.
He won the Bola de Ouro in 2016, assisting Palmeiras to their first national league title in 22 years. Jesus joined English club Manchester City in January 2017 for a fee of £27 million, and he went on to win four Premier League titles, three EFL Cups, and the FA Cup. He joined Arsenal in a £45 million deal in July 2022.