"Scripture Challenge" is trending on Twitter & Nigerians are loving it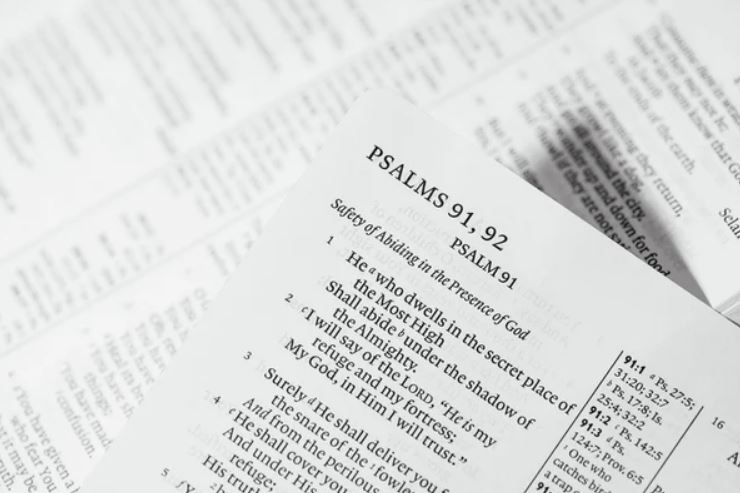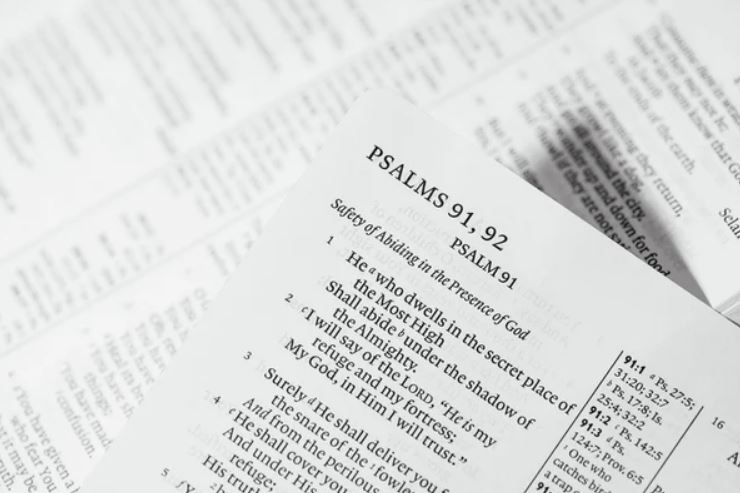 #scripturechallenge, a new challenge called the Scripture Challenge is making everyone on Twitter to read the bible and Nigerians are loving it
This is coming few days after buss it challenge, Junebug challenge and silhouette challenge took over Tiktok and Twitter.
Who started the Scripture Challenge
Nigerian comedian, Woli Arole started the Scripture Challenge after he made a tweet on January 30th. "#scripturechallenge Oya let's begin!!!!" He wrote.

The comedian and actor, Woli Arole, who was born in Ibadan studied psychology Obafemi Awolowo University (OAU). He started as an actor and stand-up comedian while in school and took advantage of Instagram where gained followers and views on his short comedy videos.
What is the Scripture Challenge About?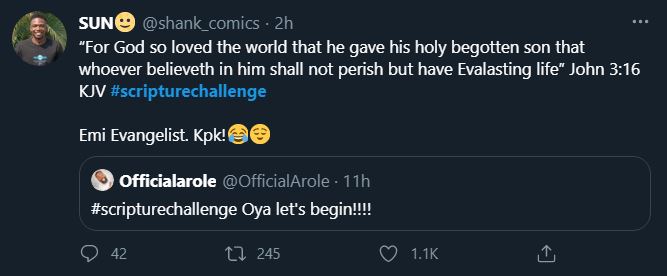 The Scripture Challenge is all about sharing a portion of the bible while citing the verses and using the hashtag (#) scripturechallenge.
"#scripturechallenge is No 1 Trend in Nigeria right now. It's not about who starts a thing, but YOU and I can make positive impact together. Love you all!!!" The originator Woli Arole wrote.
How to join the Scripture Challenge
To join the #scripturechallenge, record a video of quoting the scripture and upload on Instagram or Twitter.
Netizens are already "Bouncing on" the scripture challenge which has gotten 23k tweets.
See some videos below:
Tiktok: Tattoo Artist Makes 76 tattoos, recreate Betty Boop Snow White scene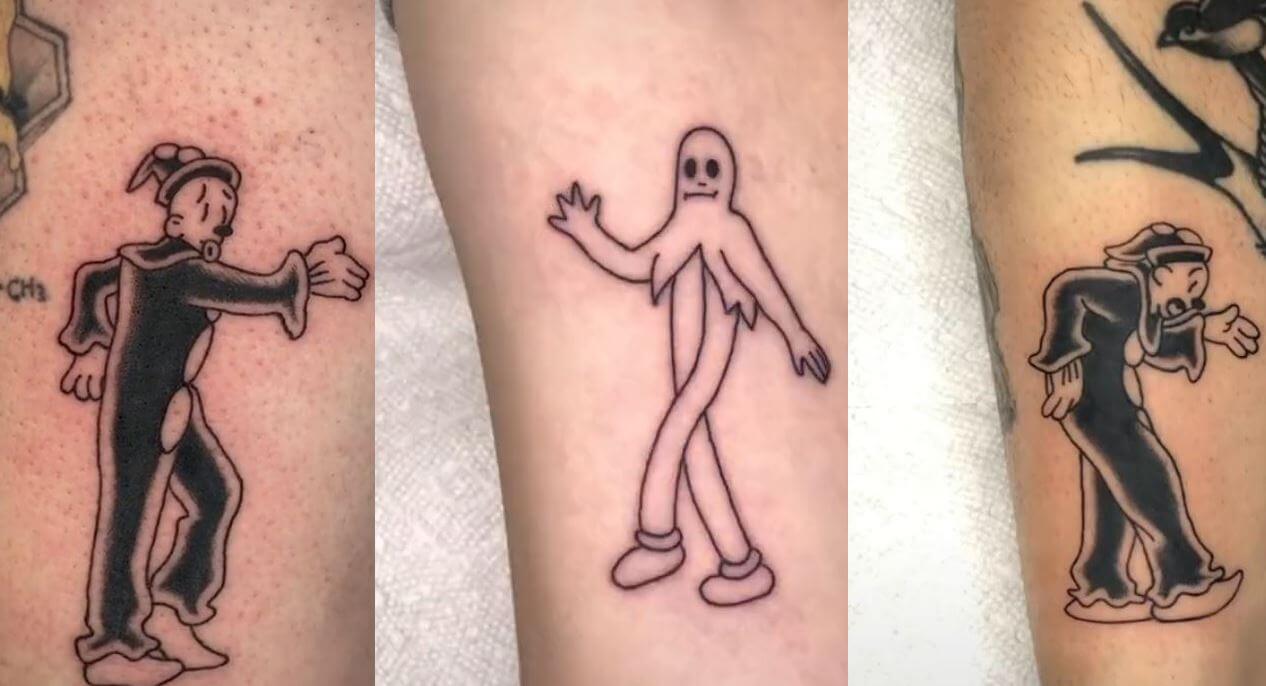 With 76 different tattoos, a tattoo artist creates a moving cartoon, 'Koko The Clown dancing' from the Betty Boop Snow White scene.
The artist known as Phil Berge on Tiktok, recreated a scene from a Betty Boop cartoon using humans as his canvas.
"Finally! I made a total of 76 tattoos to create this scene from Betty Boop Snow White." He wrote on Tiktok. "A huge thank you to everyone that got tattooed for this project."
Max Fleischer developed the cartoon character Koko the Clown. He first appeared as the main protagonist in Out of the Inkwell (1918-1929), a major animated series of the silent era.