Silhouette challenge Tiktok is trending and Twitter has this to say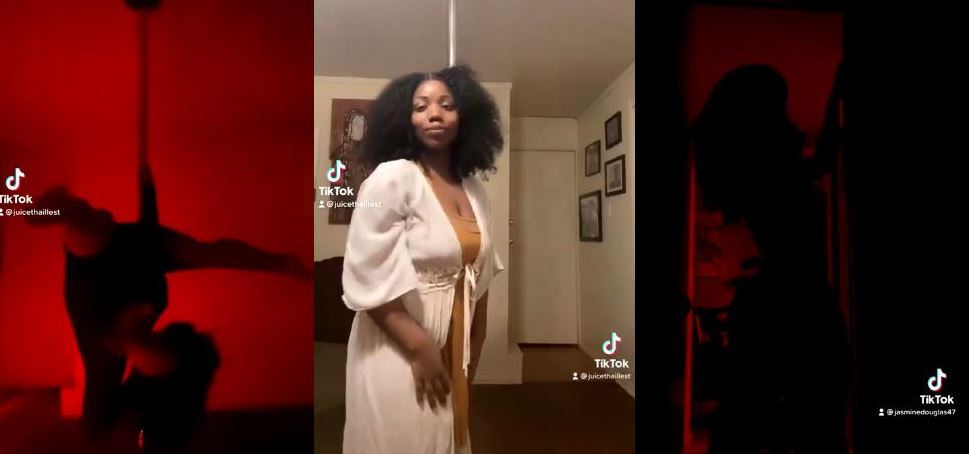 #silhouettechallenge, Few days after "Buss it challenge" went viral on social media, a new tiktok challenge "Silhouette challenge" is beginningto make waves on Twitter.
"The #SilhouetteChallenge isn't for short women. Don't stand in darkness and be looking like chucky or a garden gnome." A lady said.
What is the "Tiktok Silhouette Challenge" about
The Silhouette Challenge on TikTok is about editing the silhouette of a fictitious character, usually an anime into videos.
Another View Of The Challenge
Ladies change to a red background, posing and displaying their se-3y bodies while the music "Put your head on my shoooo" plays.
The trend which began last year July 21, is currently trending on Twitter.
Silhouette Challenge Tiktok Tutorial
Silhouette Challenge Tiktok Song
The song used in the "Silhouette Tiktok Challenge" was titled, "Put Your Head On My Shoulder" by Paul Anka.
Quotable Lyrics:
Put your head on my shoulder
Hold me in your arms, baby 
Squeeze me oh-so-tight 
Show me that you love me too...
Silhouette challenge on Twitter (videos)
Netizens on Twitter are loving the #silhouettechallenge as they drop funny reactions.
"I should get on the #silhouettechallenge tbh. Is it not just to turn off the lights?" A lady wrote.
See Silhouette challenge videos below: