What is the Snapchat 'Girl Face filter' all about and how to get it?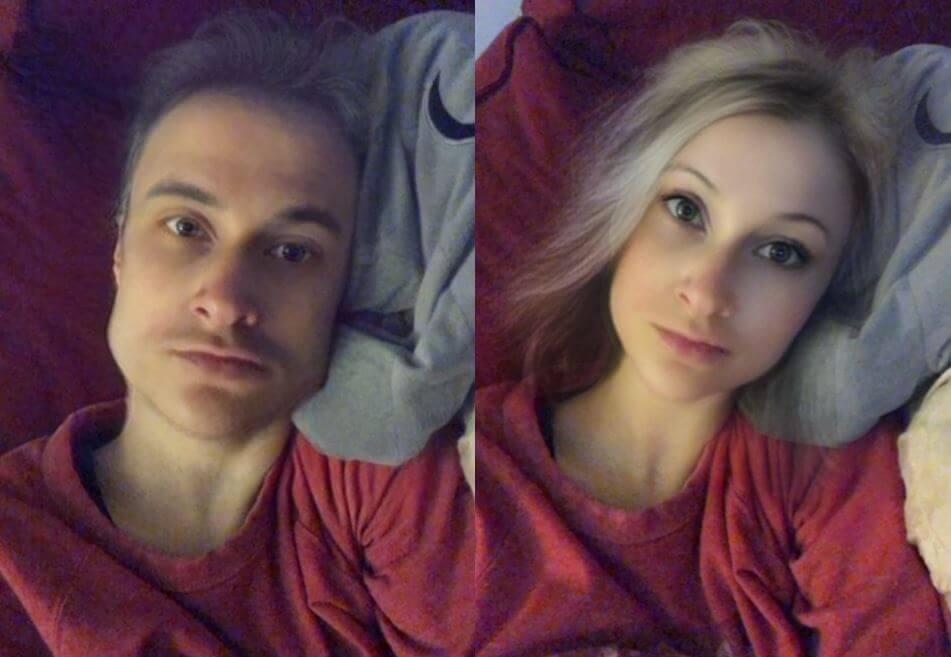 Have you heard about the Snapchat gender-swapping filter? It's causing a stir on the internet.
What is the Snapchat gender-swapping filter?
The "gender switch" filter transforms a person's gender from male to female or female to male.
How to use the gender-swapping filter
Download Snapchat and create an account if you don't already have it on your phone.
Once you've created your Snapchat account, make sure you enable filters in the settings.
When you first open Snapchat, it should take you to the photo-taking interface.
Place your face in the camera and press the bottom of the screen to activate the smiling face symbol. There should be a bunch of icons display. Swipe across them to experiment with various filters. The male and female filters should be the first two.
Once you've chosen a filter, stare directly at the camera and wait for it to change.
Longer hair, make-up effects like lipstick and blusher are all provided by the female filter while the male filter provides facial hair and short lashes.
Snapchat is highly popular among younger generations, especially those under the age of 16. In December 2020, Snapchat had 265 million daily active users.
Snapchat was created by three former Stanford University students, Evan Spiegel, Bobby Murphy, and Reggie Brown.