Two Pigs Fight A Bear in A 'Boxing Match'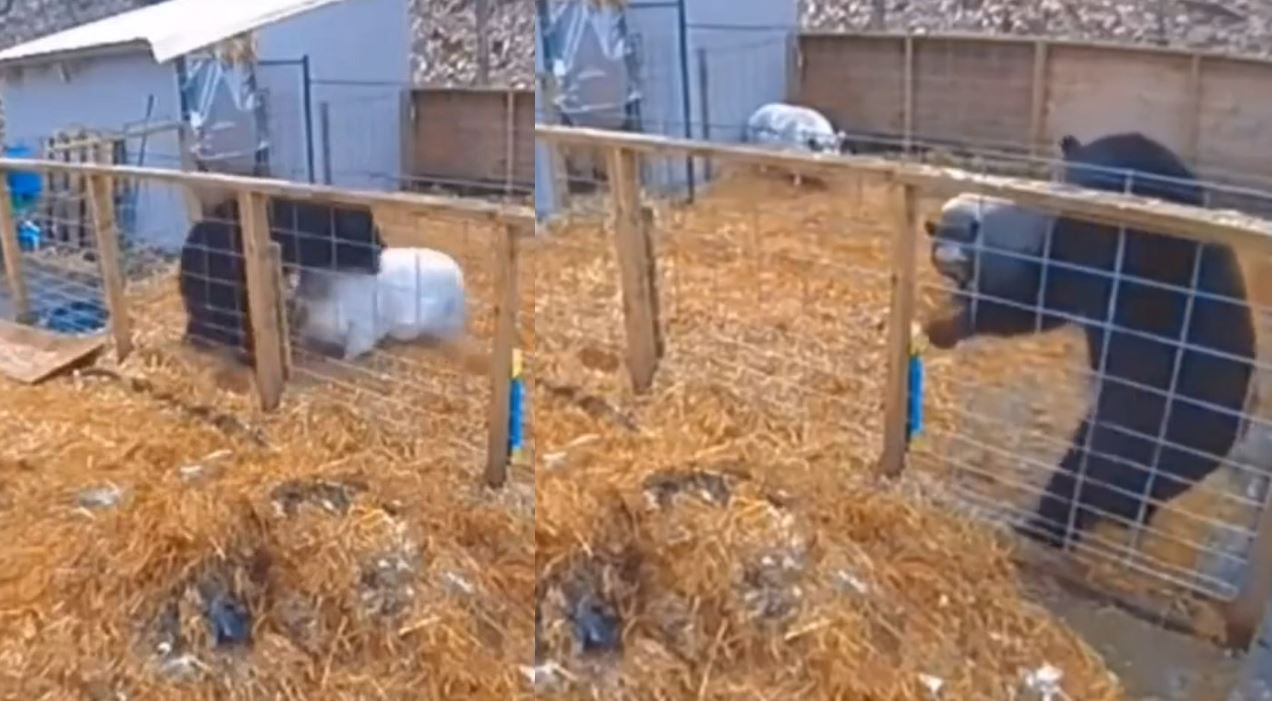 There is a viral video of two pigs fighting off a bear after it entered their pen in New Milford, Connecticut.
The pigs were chilling in their pen when a bear intruded and entered their home (only God knows what it was looking for). The white pig known as Mary fought the bear before another pig named Hammy charged out and went head to head with the bear.
The scared bear had to jump out of the pen when he saw the fight was not on his side. The video which was first shared on March 17th has resurfaced on social media.
The video has gotten over 4 million views on Twitter.
The owner of the pigs Rebecca Shaw said that she is very proud of Mary and Hammy. "Hammy, the little one is afraid of his own shadow and the way he came charging out when he saw Mary tussling with the bear," Shaw told NBC Connecticut. Shaw said. "He was like 'oh no, no way, get out.'
Shaw stated that whenever there is a disturbance in the backyard, an alarm goes off, but she did not hear anything on that particular day. She became aware of the situation after hearing her son and brother yell.