Chime boost me meaning: boost for boost, the coolest way to help pals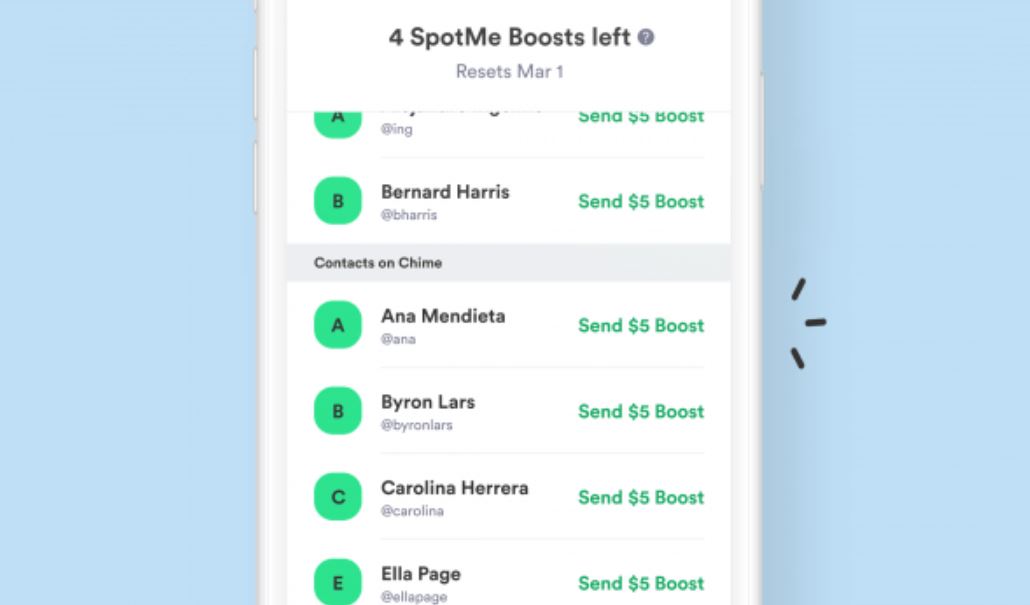 Chime bank has a program called SpotMe Boosts that is popular among chime users. The program started on April 2, 2021.
What is Chime SpotMe Boosts?
SpotMe is a fan favorite because of its giving spirit, whether it's covering for someone when they're a little short or being there to help launch a life-changing moment.
SpotMe Boosts are the coolest way to help your Chime friends and family while also increasing your SpotMe limit.
Chime will give you Boosts every month to send to people you know on Chime to increase their SpotMe limits. Boosts will never come from your own limit. Yes, they can boost you back up.
What is Chime boost me?
The chime boosts me or SpotMe Boosts enable you to send and receive temporary limit increases (aka boosts) to and from your friends.
You can send boosts to your contacts from the app's Settings or Friends sections.
When you receive a boost from a friend, it will expire on the first of the month following.
Members who are already SpotMe eligible can currently send and receive up to four boosts per month. There is a monthly limit of one boost per friend.
Members who aren't yet SpotMe eligible can receive 1 Boost from a friend each month and boost them back.
Eligibility
You are eligible for Boosts if you are currently eligible or have already enrolled in SpotMe.
If you're a SpotMe user, go to your friend's tab to see how many boosts you have available to send. Remember that they reset every month, so come back every month to boost your friends and family.
How to send a SpotMe Boost to a friend
Open the app
Go to the Friends screen
Tap SpotMe Boosts
Search for a contact and tap Send $5 Boost next to their namescsc