Burna Boy, Jo pearl & Stefflon Don Cheating Saga: What We Know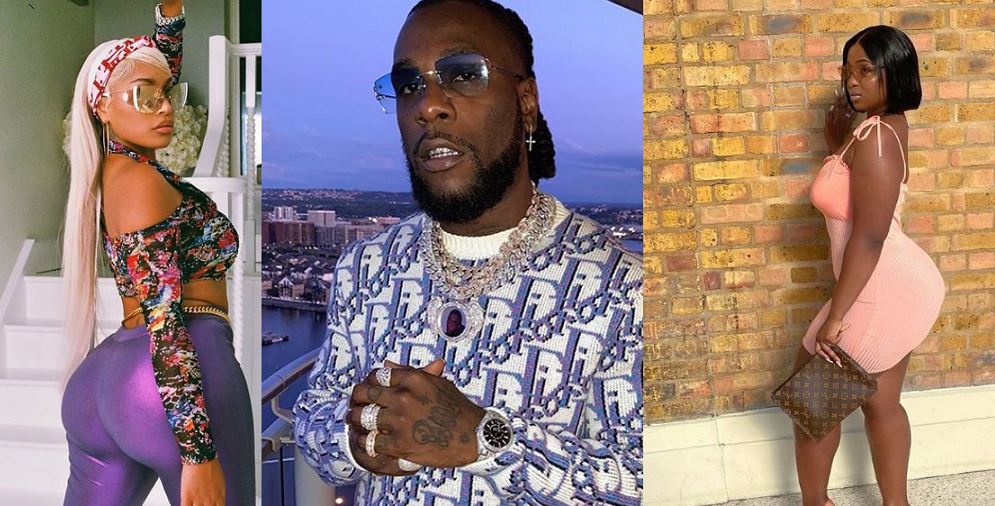 Nigerian singer Burna Boy has been dragged into a cheating scandal with alleged side chick Joy pearl and girlfriend Stefflon Don.
On December 1st , Tuesday, A lady Jo Pearl went on Instagram to reveal her relationship with Burna Boy — "Two years is such a long time for a person to be hidden" She said.
Jo pearl said she met Burna Boy for the first time after he invited her for his pop-up show in the United Kingdom.
She added in the video: "I feel like what he made me feel like when I met him made me feel like love at first sight. He just gravitated towards me, he was very sweet".
How long did Burna Boy and Jo Pearl date?
Jo Pearl said she dated Burna Boy for two years.
"His words actually worth his action. Not only will he tell me like he loves me, and other personal things, he actually showed me". She said "This is somebody that wanted me around; this is somebody who I basically moved in with".
Pearl added in the video: "I just was in love, and I have been in love for two years, and I have been seeing him for two years, I've just always been in the background."
"In the past two years, he has never mentioned the person I see him with on social media to my face. That person never gets acknowledged, it's like she doesn't exist in our world,"
Pearl also said she moved in with Burna at his London home and went everywhere with him. "He was a breath of fresh air," she added.
How did Burna Boy breakup with Jo pearl
Pearl said her relationship with Burna Boy was blissful until he traveled to Nigeria in November. She said the singer called everyday until mid-December when she lost contact with him.
Joy pearl after finding out Burna Boy's relationship with Stefflon Don
Pearl said she was down when she heard of Burna Boy's relationship with the British rapper Stefflon Don. 
"I literally collapsed and cried for days, probably even weeks," She said. "I feel like the thing that hurt me the most is that from the first day I met him, he always emphasized how much he just loved black women, African women. He made me feel so good to the point; I cut my hair just recently."
She added: "I don't even wear makeup to go see him, he loves my short hair, he was telling me how beautiful I am. He just truly helped boost my self-confidence in ways I didn't think was possible and I just loved that about him."
Burna Boy is yet to speak on the allegations.