Obafemi Martins, Burna Boy & CDQ beef: Twitter reacts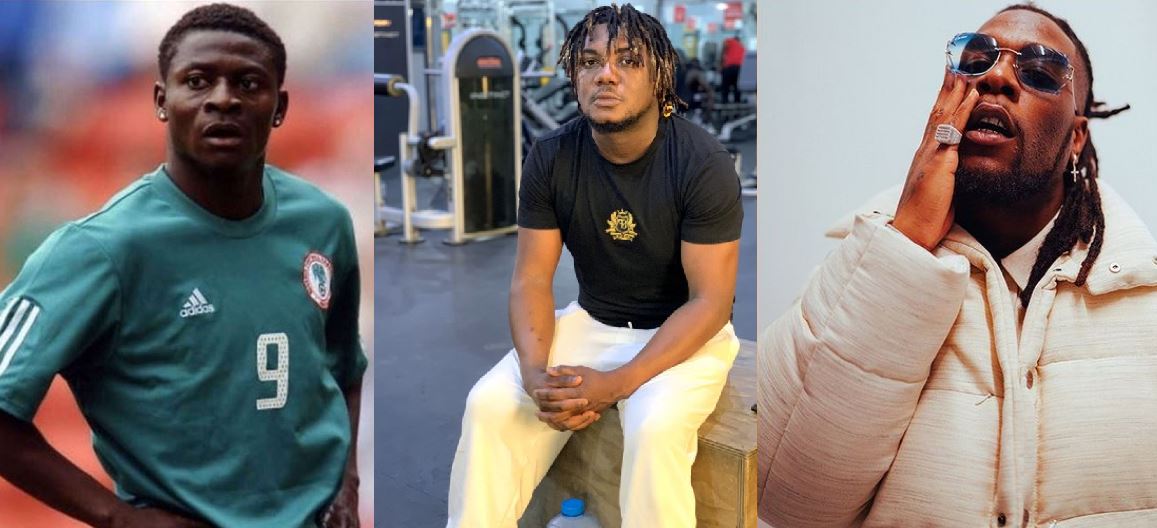 There is a quarrel going on between Burna Boy, Obafemi Martins (known as Obagoal), and CDQ that has spark reactions on Twitter.
Nigerian rapper CDQ (real name Sodiq Abubakar Yusuf) on Monday, went on Twitter to call out the "African Giant" (Burna Boy) for disrespecting the Ex-Super Eagles star, Obafemi Martins.
In a long post shared on social media, CDQ said he was disappointed in Burna Boy for belittling Obagoal and he needs to apologise.
"Burna for the first time I'm disappointed in u!!! U and ur boys need to go apologise to Obagoal now!" He said. "No let dem dey deceive you wit ur village title say african gi-ant com dey disrespect Oba; Eko lonpe bi, Obafemi Martins is not anybody's mate. If we dey cry make we dey see."
He added: "I still can't phantom this an artist just disrespected Obagoal on thinking he's now bigger n say e don get mouth pass Obafemi Martins and I imagine how he was able to go back home n sleep comfortably without conscience in this same Lagos igbagbè manshe awa eda ooo" 
CDQ with Burna Boy and Obafemi Martins at the club
Few days before the beef started, CDQ was videoed chilling with Burna Boy and Obafemi Martins at the club.
Twitter Reactions
Different reactions are been poured on Twitter as Nigerian celebrities, Obafemi Martins, Burna boy, and CDQ trend on social media.
"We all know that Obafemi Martins is richer than Burnaboy. This shouldn't be a debate at all. But we don't know what happened between them, CDQ posted half gist and y'all have made your conclusions." A lady wrote.
Another lady said: "You ppl were the ones who bloated Burna Boy's ego so much that he thinks himself bigger than any and everyone. Now he's moving mad against Obafemi Martins too? Anyways when you are done acting Bloomberg and Forbes over their wealth, return to your hustle and count your own money!"
"Obafemi Martins is more like a father figure to Burna, a joke going around that Burna told Obagoal to do frog jump is an insult to all other professionals. Let's be guided, kelegbe megbe" a Twitter user wrote.
At the time of writing this report, none of the celebrities have spoken about the main cause of the quarrel.