New beef: Shatta Wale sends message to Burna Boy, calls him "Ungrateful"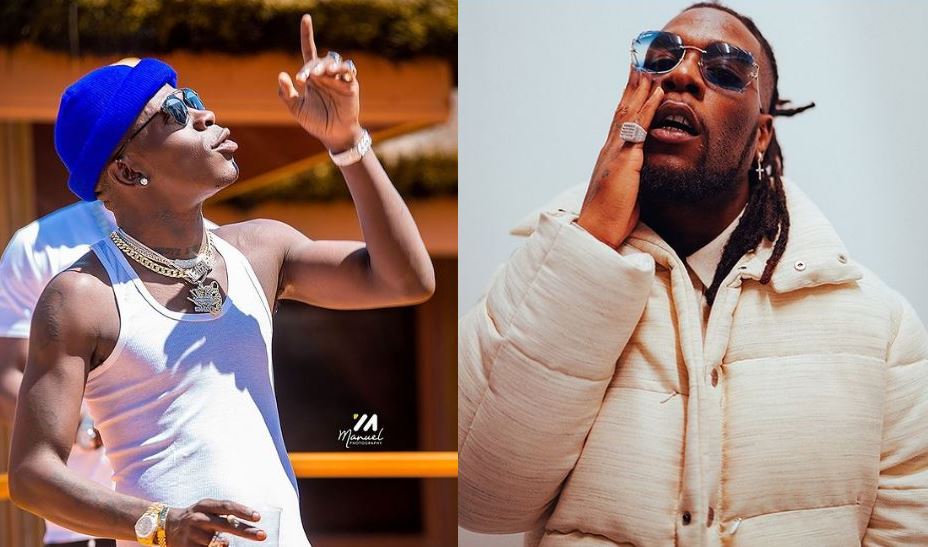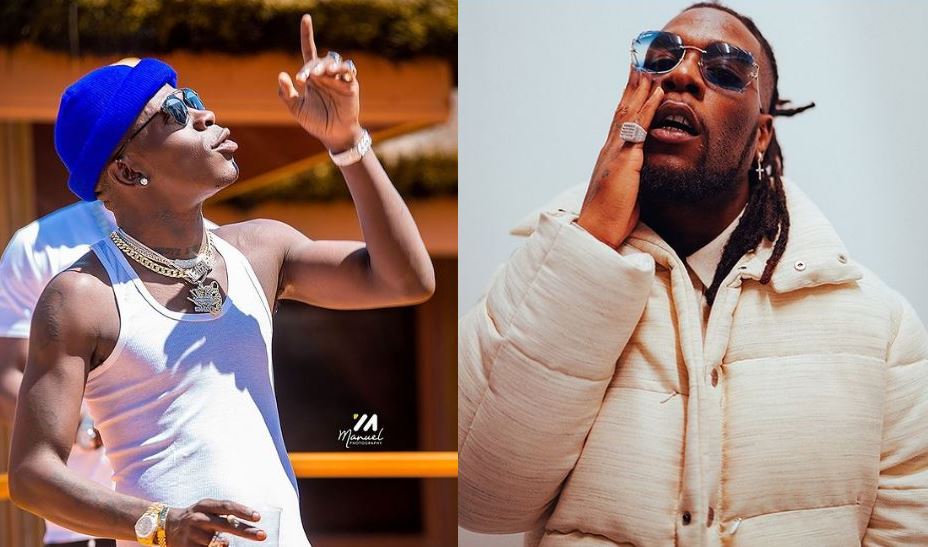 Shatta Wale comes for Burna Boy on Instagram (IG) Live.
The Ghanaian singer, Shatta Wale said Burna Boy should face and tell him if they have issues rather than snitching and telling everybody.
"About to go live and show burna bow how pu**y he his just going around telling people i did something to him and the motherf**ker can't even approach and as me as a real G!!" Shatta Wale wrote.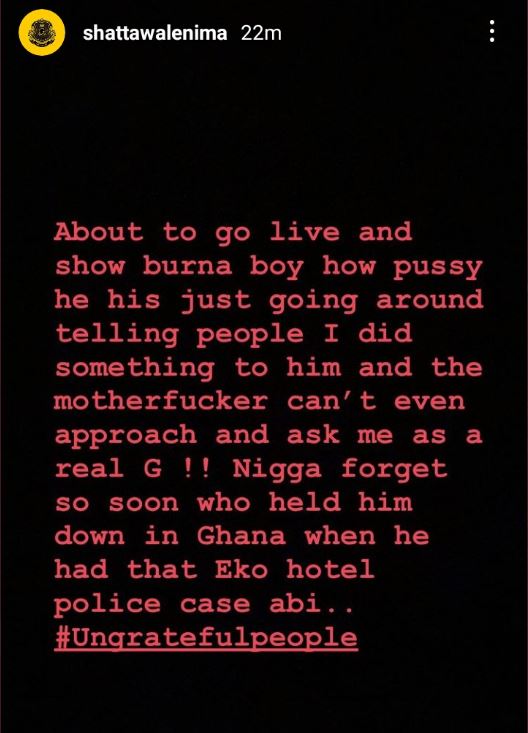 He added: "Nigga forget so soon who held him down in Ghana when he had that Eko hotel police case abi"
Shatta also claimed the Nigerian singer, Burna Boy aired him on Ig after he message him. "If you and your brother get problem you are suppose to call brother and tell brother say brother why you do …. make we laught about am self."
See twitter reactions below:
Eric Holder: Nipsey Hussle's alleged killer headed for trial in January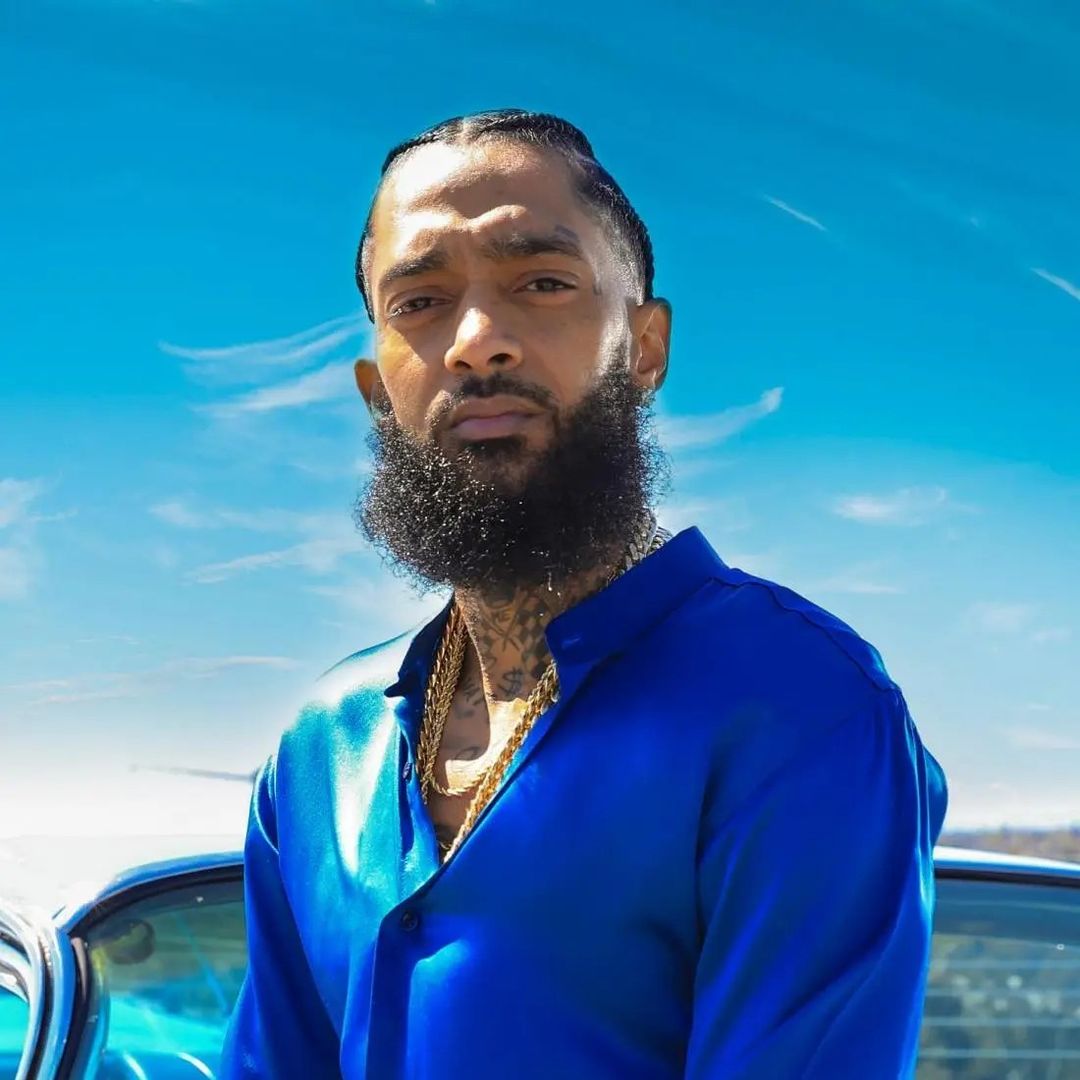 Eric Holder, The man who is accused of killing Nipsey Hussle will reportedly stand trial in January.
Holder has pleaded not guilty to one count of murder, two counts of attempted murder, two counts of assault with a deadly weapon, and one count of felony possession of a firearm in connection with the fatal shooting of the West Coast emcee.
According to Rolling Stone, a Los Angeles County judge has set Eric Holder's trial for Jan. 5 of next year.
Eric allegedly approached the rapper, who was standing in front of his Marathon Clothing Store in March 2019 and confronted him about claims that he was a snitch. The documents read.
Holder left but returned shortly after, shooting Nip multiple times before fleeing the scene. The "Victory Lap" singer died later at a local hospital.
Holder's trial has since seen multiple delays due to COVID-19, the retirement of his previous judge, and the resignation of former lawyer Christopher Darden, who is now being replaced by Deputy Public Defender Jansen.
When Jansen took on Holder as a client, he proclaimed his intention to draw attention to the suspected killer's mental health concerns.
"One of the things affecting him in March 2019 was that his mother had just passed away," Jansen said in June.
He added that Holder was experiencing a mental breakdown of some sort on the day of the killing and was "off his medication" when he brutally murdered Nipsey.
Nipsey Hussle was just 33-years-old at the time of his death.