Poco Lee & Portable Saga: Celebrities beg Kogbagidi to forgive 'Zazoo Zeh' Singer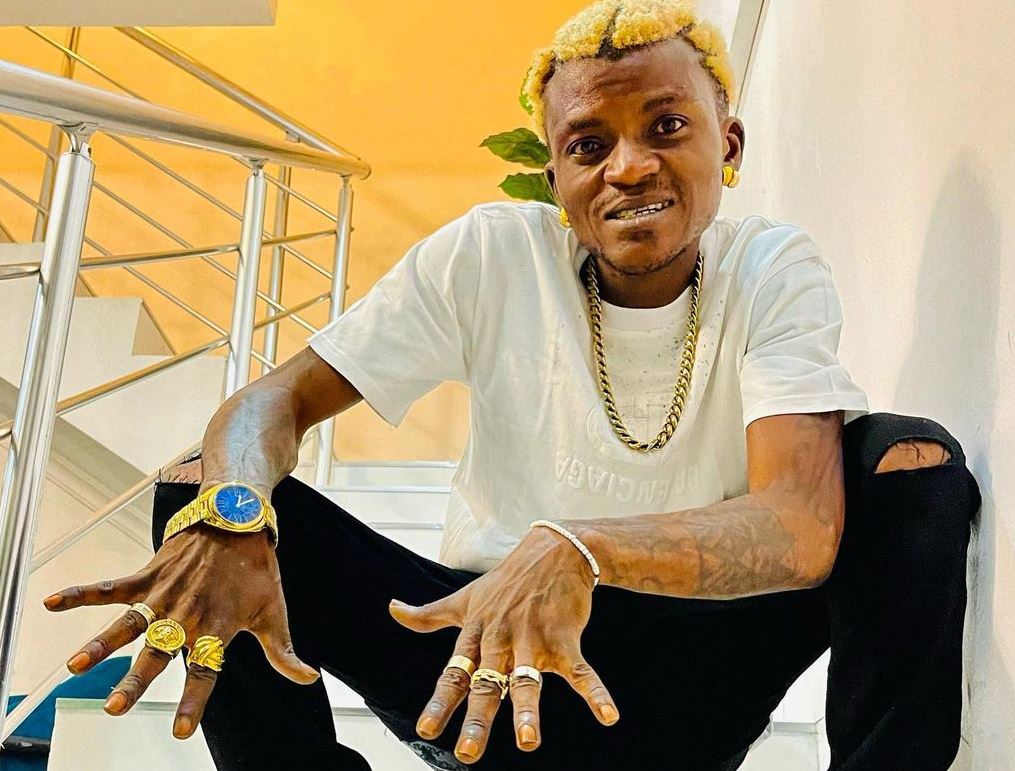 Poco Lee and Portable saga is one of the trending news in Nigeria right now. This is happening after the Zazoo Zeh singer shared a video claiming Poco Lee stole $3000 that was sprayed on him by Wizkid.
"I own Zazu Zeh, Poco Lee is trying to rip me off my song, he is trying to steal my song" – Portable said in the new viral video.
Portable was also upset that Poco Lee's name was on the record first, rather than his.
Portable Kicked out
Portable Omolalomi popularly known as 'Dr. Zeh' has been kicked out by his management Kogbagidi after the video. The Music Promoter said, "Unruly and unprofessional conduct is always expected from upcoming. You never can tell what goes on in their mind or head".
He added: "Am shocked and embarrassed at this point. DO I need to fix your career and your head at the same time?.
Kogbagidi also posted a video of him sending 'Zazu Zeh' parking.
Poco Lee Reacts to Portable Video
However, Poco lee has reacted to Portable video. He wrote "Hmmmm" alongside a laughing emoji on Instagram.
He posted another video which he said, 'He won't talk'.
Celebrities beg Kogbagidi
Lots of Celebrities have gone to the Instagram page of Kogbagidi to plead on behalf of 'Zazoo Zeh' Singer Portable. See some below.
"Abeg Kogbagidi no do like that industry new to am Pls be calm na beg I beg u baba", Slimcase wrote.
"Eje, Jebure. Good you don use right hand sanction am, correct with love. That is how your handwork no go spoil. No vex." Yomi Fabiyi wrote.
"Baba Abeg forgive am Abeg this bois no no anything una don carry street comback let's not allow this ruin it please", Mr Real wrote.
"Kogba easy brother d boy na work in progress otipe ninu game yi naw", CDQ wrote.
"Haaaa please I am begging on his behalf,use this one draw him ear and warn him..please don't stop what God sent you to do in his life…please I beg you", Nkechi Blessing said.