5 Things You Didn't Know About Cobra Tate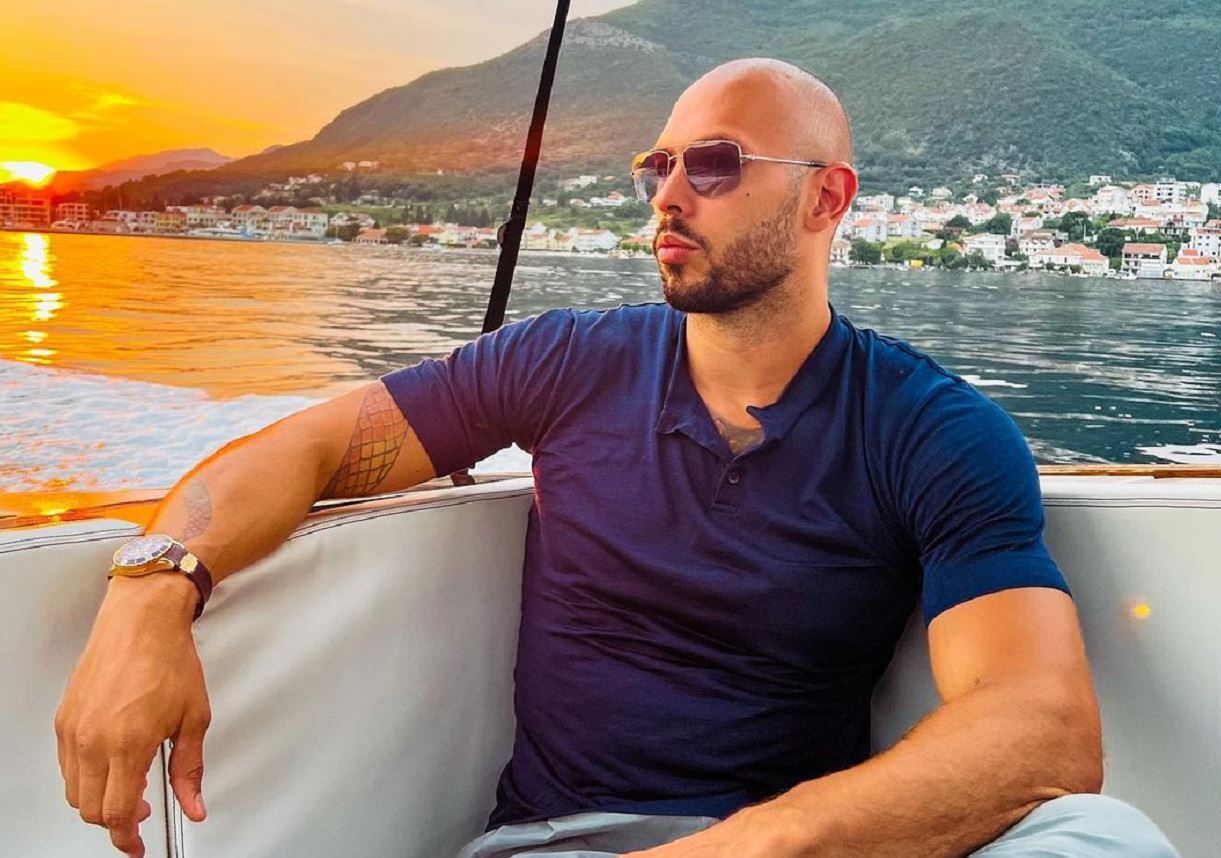 You might have heard the name Andrew Tate but do you know he is also called Cobra Tate, King Cobra or Top G? He is popular on Tiktok for his money-making and "male-female interactions" videos. However, we will be sharing 5 things you don't know about the 35-year-old former kickboxer.
Cobra Tate's father was a chess master
Tate's father was an International chess master known as IM Emory Tate. "He used an uncompromising style and indefatigable h-pawn throughout his multi-continental career." According to Chess.com.
The first black chess grandmaster Maurice Ashley called Tate "absolutely a trailblazer for African-American chess." His journey ended on Saturday when he died in the middle of a game at a chess tournament near San Jose, California. GM Cristian Chirila confirmed the news to Chess.com late Saturday night.
Chirila said, "During the first round of the afternoon he (Emory Tate) came out of the restroom, mumbled 'Call 911,' and the next second he collapsed." The Romanian chess player said he saw nothing wrong with Tate in the first two rounds of the tournament.
According to Chirila, play stopped while the Chess Director called for help, and "players tried to give him first aid." Chirila further said that the fire department arrived within five to ten minutes. After "seeing [Tate] collapse like that," Chirila said he was merely "moving the pieces" when the competition restarted after an hour.
Emory Tate will be recognized as the most decorated American serviceman in the history of chess. According to the chess website, In the 1980s Tate won the United States Armed Forces Championship five times. His victories marked his progression through the United States Air Force, with the first coming as a senior airman, the second as a sergeant, and the final three as a staff sergeant.
Andrew Tate was a housemate on Big Brother 17 (UK) but was kicked out
Andrew Tate was a housemate on Big Brother 17 (UK) but he was kicked off after a video of him beating a woman went viral. After he was sent packing from the house, it was revealed that the woman (ex-girlfriend) involved, consented to what was in the video.
In the footage, Tate was seen repeatedly whipping his ex-girlfriend with a belt before smacking her across the face. He strikes her with the leather belt and yells at her as she lies on the bed in her underpants.
While speaking exclusively to Bizarre, Andrew said: "This tape is a kinky sex video and we're acting out a role play.
"A longer version of the video shows us laughing and I'm hitting myself saying 'it doesn't hurt'.
"I'm still friends with her and she's in the UK with me now. I would never hit a woman.
"I think Big Brother is using this to get me out of the house as they're scared for the other contestants' safety.
"They told me that if housemates hit me that I can't hit back and have to wait for security, but I told them no way. I'm a calm person, but I'd defend myself.
"I also didn't write any racist tweets and I couldn't find them on my social media. My dad's black so that doesn't stand up!"
According to TheSun, A source claimed Tate sent the clip to friends in 2015 and it quickly spread around near where he grew up in Luton, Bedfordshire.
He revealed: "It was pretty shocking when I got the message on my phone through Whats App as it had no context.
"It looked like he had caught her messaging men and he was pretty angry about it. I couldn't work out whether it was consensual or not and the slaps sounded pretty loud.
"Overall it was pretty shocking and looked violent."
Tate later claimed that the clip was a "kinky sex video" with a Ukranian ex-girlfriend from 2012, and that the producers used it to expel him from the house.
Tate Has been Kicked off Twitter after disgusting comments
Andrew Tate was kicked off Twitter after his frequent disgusting comments about sexual harassment and assault, claiming women 'should bear some responsibility'.
He made a tweet claiming that depression isn't real. This sparked reactions on social media at that time. He was also "swallowed up" on Twitter after claiming that women should 'bear some responsibility' if they are raped or sexually harassed.
He wrote: 'Sexual harassment is disgusting and inexcusable. However. A man looking at you or whistling at you or asking your name isn't harassment
'This belief does discredit as a whole. Stick to the serious definitions and stop pretending normal male behavior is rape.
'Secondly – harvey. Creep? Obviously. But women have been exchanging sex for opportunity for a very long time. Some did this. Weren't abused.
'Of course now they will say they were abused. However at the time it was a simple exchange they partook in voluntarily. Not all. But some.'
Andrew also said: 'Next point, if you put yourself in a position to be raped, you must bare some responsibility. I'm not saying it's OK you got raped.
'No woman should be abused regardless. However with sexual assault they want to put zero blame on the victim whatsoever.
'If you go out. Meet a guy. Take his drinks all night. Go to his apartment drunk. Start to kiss him. Then he grabs your tits. Not harassment.'
He added: 'If I left a million dollars outside my front door – when it got stolen people would say. "Why was it there? Irresponsible".
'Take some personal responsibility. This zero blame game is damaging to the female cause as a whole. Protect yourselves.'
His Depression Tweet also read:
"Depression isn't real. You feel sad, you move on. You will always be depressed if your life is depressing. Change it. Thread.
"There are very few fat lonely man, aged 60. With no money or family or hobbys. Who arnt depressed. – this is not a clinical disease.
"It is a circumstance which they must change. Most "depressed" people are unhappy with their lives, too lazy to change it. That simple.
'Then they pretend they caught some disease to absolve all responsibility. ITS NOT MY FAULT IM SAD. Yes it is.
'People will do anything to absolve responsibilities. ITS NOT MY FAULT IM POOR/SAD/FAT/STUPID. Yes it is.
So people defend depression. They get angry when I say this. Because they need this bullshit to justify their own failures.
'By admitting I'm right, they need to work hard to make themselves happy. To avoid the work – argue with me and pretend depression is a thing.'
Between 2017 and 2022, Tate used three accounts: @OfWudan, @Cobratate, and @MasterfulPo. All three accounts were suspended for "violating the Twitter rules."
Andrew Tate House was raided during a human-trafficking investigation
This year, The Romanian police raided Tate's house as part of a human-trafficking investigation. The raid on the Tates' home was part of an inquiry that began after a woman was reported to be detained against her will at the house.
In the video, Police officers armed with guns mill around among the Tates' sports cars with a neon "TATE" emblem on a wall in the backdrop. Another video showed Tate and his brother being shoved into police vans and driven away from their houses.
According to a Romanian publication, the raid was prompted by claims that an American woman was being held captive inside the Tate residence. During the operation, police discovered both the American and a Romanian woman inside the building, according to the report.
"We are aware of reports of a U.S. citizen held against their will in Romania," a U.S. State Department spokesperson told The Daily Beast. "Due to privacy considerations, we have no further comment."
In an interview with The Daily Beast, Tristan Tate refuted the Romanian media allegation that police discovered ladies in his house without their will.
"No girls were found in my house, and nobody was arrested," Tate said.
Tate and his brother make millions using webcam girls to sell sad stories to men
Andrew Tate and his brother Tristan Tate created a webcam business where men gave out huge sum of money to models' after falling for their fake sob stories. The brothers made millions from the business.
Callous Tristan and Andrew Tate admit their business is a "complete scam," but they say they can't be stopped. They claim to manage a studio where 75 lingerie-clad models take calls for $4 per minute from fans.
Tristan claims that one man turned over his £20,000 inheritance, while others have amassed massive debts. And the kickboxing brothers, who grew up on a council estate, can only sit back and watch the money come in.
That's The End.