Deidre Silas: Illinois DCFS worker murderer denied bail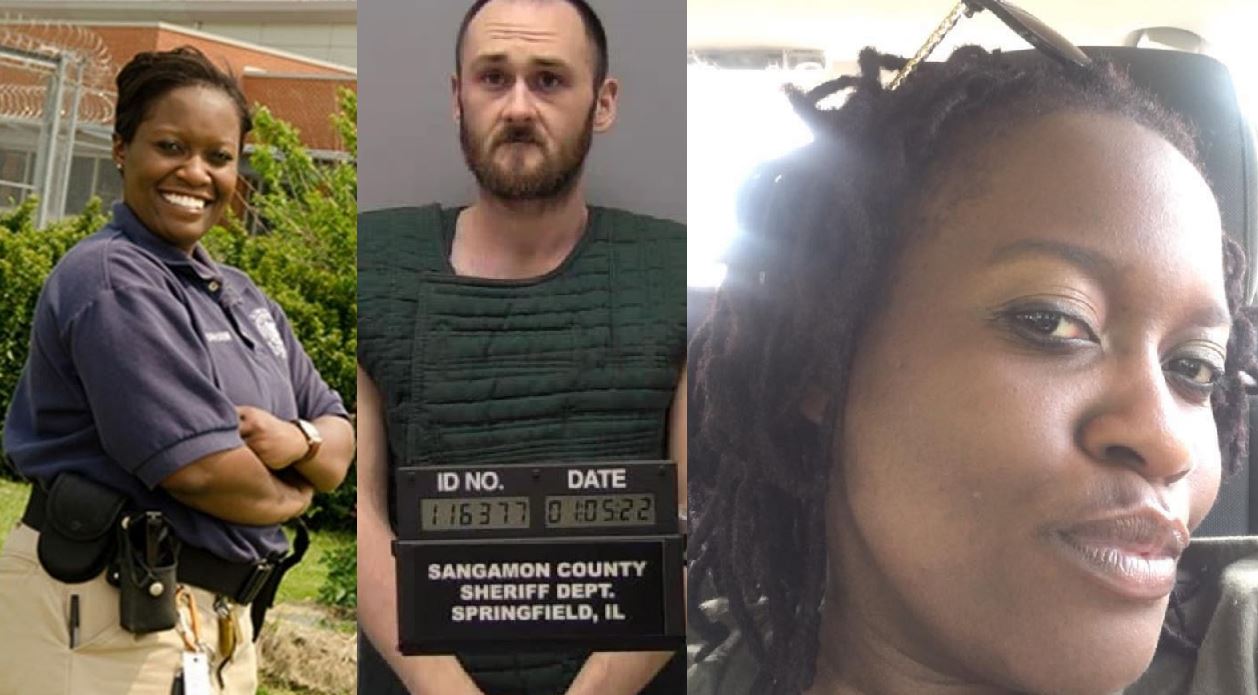 The identity of the woman stabbed to death Tuesday night in Thayer has been released by The Sangamon County Coroner, Jim Allmon.
The deceased female found in the 300 block of West Elm Street in Thayer, was Deidre Silas, 36, of Springfield. according to Coroner Allmon.
She was pronounced dead at 6 p.m. on the scene. 
After and an autopsy and preliminary findings were performed on Wednesday morning it was suggested that Silas died of multiple sharp force injuries and blunt force trauma.
The death is being investigated by the Sangamon County Coroner's Office and the Sangamon County Sheriff's Office.
In a Wednesday afternoon press conference, DCFS Director Marc D. Smith said Silas had responded to a home where there was a "negative response to our presence." There were adults at this home, along with six children. All of the children are safe and now in protective custody. 
He said DCFS protocols were followed and a tragedy occurred. He added staff is trained to recognize potential danger, and while Silas responded to the home alone, all protocols were followed.
"Words fall short in expressing our sadness and tremendous sense of loss that everyone at DCFS is struggling with today," Smith said. 
The family of Silas will be helped by DCFS as appropriate, Smith added. 
WAND News talked with the father of Silas, Roy Graham, who brought Silas to the U.S. from Jamaica when she was 10. He said his daughter was a mother to two young kids. She had a master's degree in criminal justice and was drawn to children. 
"She's a go-getter (and had a) smile on her face all the time," Graham said. 'Loving, caring, cherishing, loved kids to death. That's what she (does). She loves kids to death." 
He expressed some frustration that more wasn't done. He said two case workers could be sent together to help prevent danger. The DCFS director had said in his press conference that checks aren't typically done in pairs. 
The suspect in this case, identified as 32-year-old Benjamin H. Reed, has been formally charged with first-degree murder, aggravated battery and unlawful restraint in Sangamon County. He faces up to natural life behind bars if he is convicted. 
A motion was filed on Thursday morning by the Sangamon County State's Attorney to deny bail. Dan Wright told WAND News the petition was granted. Wright said he told the court the alleged conduct of Reed "can be characterized as pure, unadulterated evil." 
In the courtroom, the public defender's office entered an order of examination by a psychiatrist to determine whether Reed is fit to stand trial. 
His next scheduled appearance will be on Jan. 20 at 9 a.m.