Taniyria Holt: 24-year-old Woman Accidentally Shoots Teenage Sister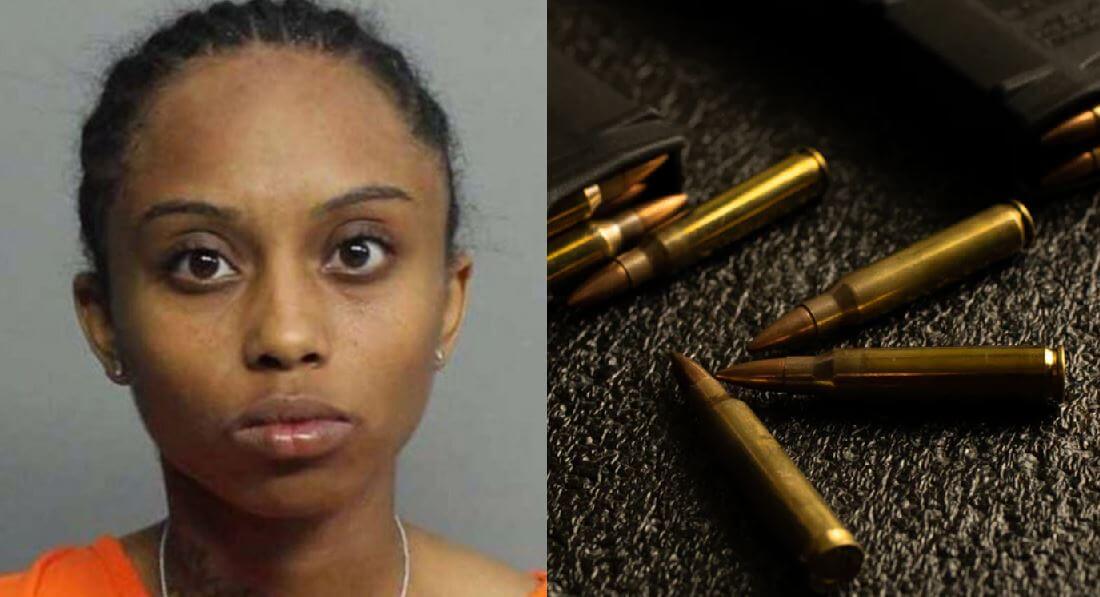 According to officials in Florida, a 24-year-old lady from Georgia was detained after accidentally shooting her teenage sister in the head.
Following the incident Sunday evening, Taniyria Holt, 24, of Atlanta, was arrested Monday morning on charges of culpable negligence, improper exhibition of a firearm, and a magistrate's hold, according to prisoner records.
In a police report, Miami Beach police stated the victim, who they described as the alleged shooter's sister, was in serious condition and had "no chance of life."
According to the arrest report, the incident occurred about 8:13 p.m. on Sunday when Holt was travelling in a 2019 Jaguar F-Pace with the victim and two other ladies.
"The group was recording themselves on cellular phones as Ms. King drove the vehicle. A firearm owned by Ms. Burden, a 9MM, was being used by Ms. Holt, who racked the firearm and observed a live round being ejected." According to the report.
"Thinking the firearm was free of live rounds," it continued, "Ms. Holt said she went to pass the firearm over to her [redacted] but accidentally shot her."
The victim was named as Dre'Naya Ponder, Holt's 18-year-old sister, according to an unredacted arrest record obtained by the Miami Herald. If Ponder dies, Holt is likely to face a manslaughter prosecution, according to the arrest report.
The teen was still alive Tuesday afternoon, according to police spokesperson Ernesto Rodriguez.