Taniyria Holt: 24-year-old Woman Accidentally Shoots Teenage Sister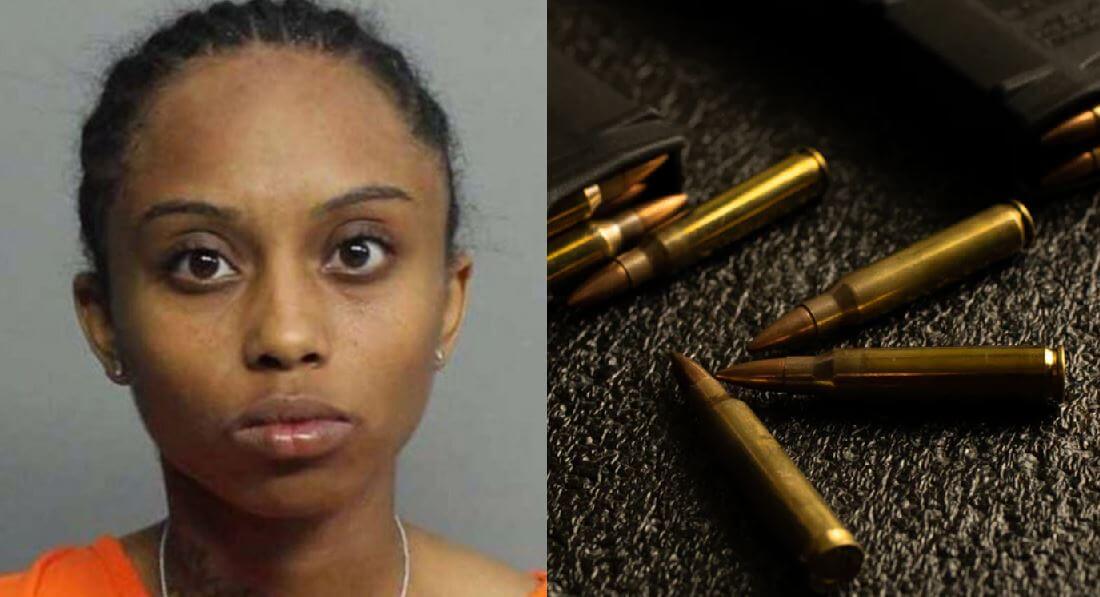 According to officials in Florida, a 24-year-old lady from Georgia was detained after accidentally shooting her teenage sister in the head.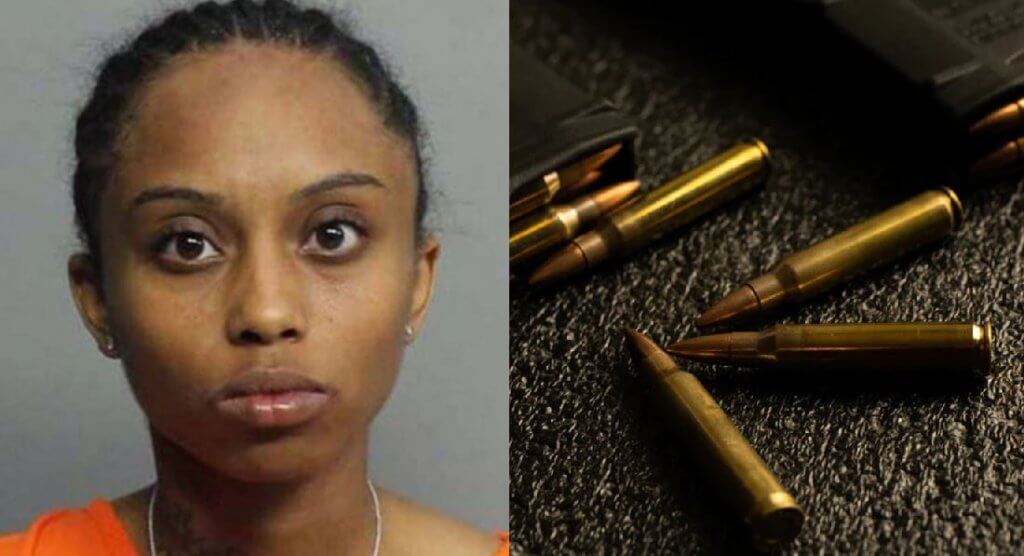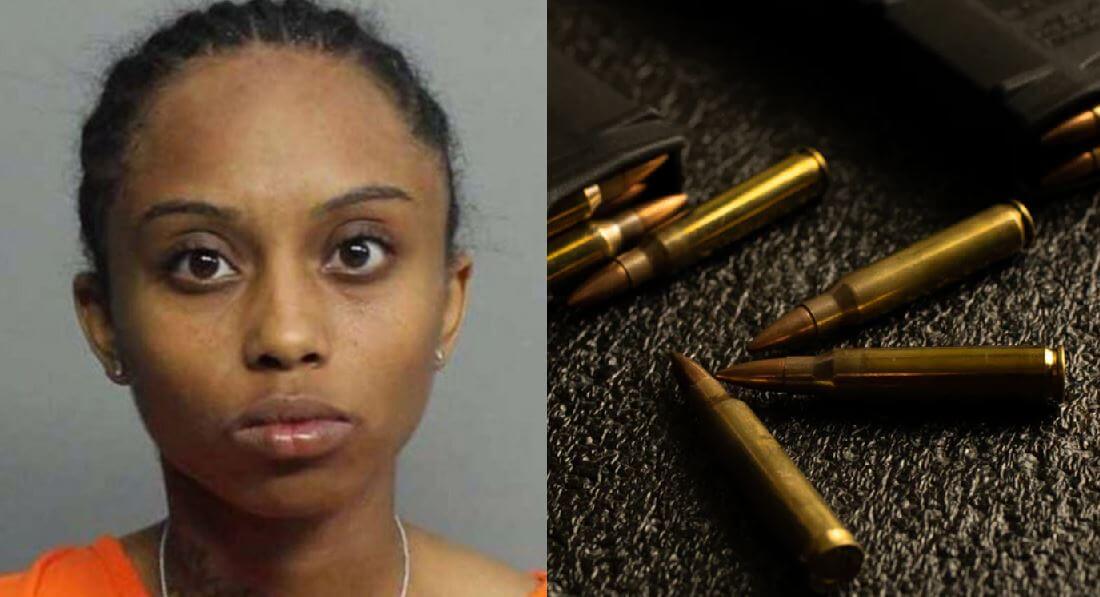 Following the incident Sunday evening, Taniyria Holt, 24, of Atlanta, was arrested Monday morning on charges of culpable negligence, improper exhibition of a firearm, and a magistrate's hold, according to prisoner records.
In a police report, Miami Beach police stated the victim, who they described as the alleged shooter's sister, was in serious condition and had "no chance of life."
According to the arrest report, the incident occurred about 8:13 p.m. on Sunday when Holt was travelling in a 2019 Jaguar F-Pace with the victim and two other ladies.
"The group was recording themselves on cellular phones as Ms. King drove the vehicle. A firearm owned by Ms. Burden, a 9MM, was being used by Ms. Holt, who racked the firearm and observed a live round being ejected." According to the report.
"Thinking the firearm was free of live rounds," it continued, "Ms. Holt said she went to pass the firearm over to her [redacted] but accidentally shot her."
The victim was named as Dre'Naya Ponder, Holt's 18-year-old sister, according to an unredacted arrest record obtained by the Miami Herald. If Ponder dies, Holt is likely to face a manslaughter prosecution, according to the arrest report.
The teen was still alive Tuesday afternoon, according to police spokesperson Ernesto Rodriguez.

Tyree Smith: Eastern High School student, 16, killed at West Louisville bus stop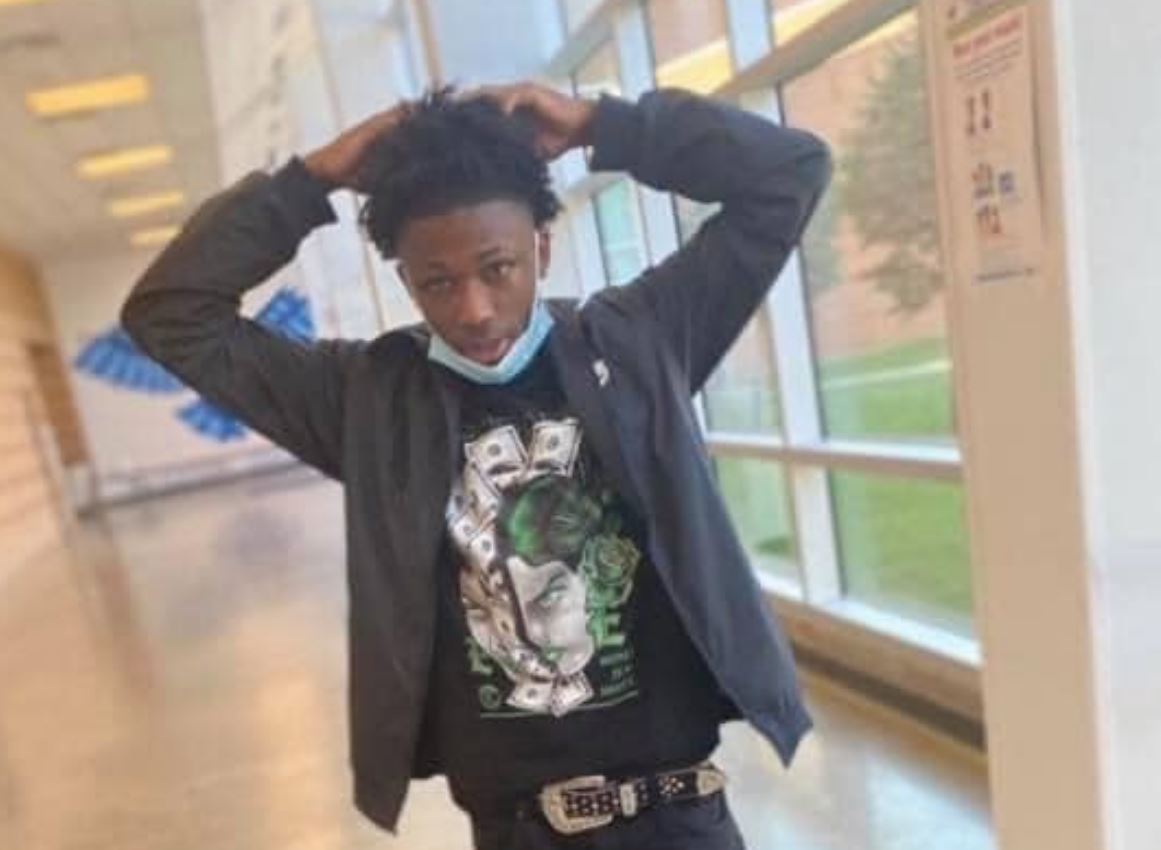 Tyree Smith, 16, has identified the Eastern High School student killed at the West Louisville bus stop.
The shooting took place around 6:30 a.m. at Dr. WJ Hodge and West Chestnut streets in the Russell neighborhood.
The mother of a 16-year-old high school student killed at a Louisville bus stop made a passionate appeal for an end to gun violence, recalling her son's life and the minutes before his death.
"And for this to come to my front door, for something that (doesn't have anything) to do with my child — he's a loving kid, he's just innocent — waiting to go to school and get an education. This is senseless," said Sherita Smith, Tyree's mother.
Police said someone drove by the students waiting there and opened fire. Several casings were observed at the scene. All of the students involved went to Eastern High School.
The 16-year-old boy's mother said her son left home at 6:15 a.m. and within three minutes, she found out he was shot. She said he called her to tell her, "Mama, I got shot."
Sherita Smith said her son stayed out of trouble and worked on the weekends while also focusing on school. She said he would cut his friends' hair.
His mother called the situation shocking because she said she's taught her children to stay off the streets and focus on their education.
"All I ever told my kids — and (I) provide a good life, I bought them a home — I told them (there's) nothing that you should need in this world that you gotta turn to the streets for," Sherita Smith said. "So my kids work for everything they need. And I work. I do everything I need to do. I'm not a parent that lets their kids go out carrying guns. I want everybody to know that. I teach my kids the right thing."
The 16-year-old's mother said the shooting is just another episode of senseless violence, she said she fights against it by telling those in her community to stop the killing and work together for the children.
Sherita Smith said she is grateful for the support of the community.
A second student was shot, a 13-year-old boy, and was taken to Kosair with non-life-threatening injuries. A 14-year-old girl was grazed, police said, but was treated at the scene.
No arrests have been made.