Who is Jared Vaughn? Tampa Police Arrest Man in 14 years Sexual Assault Case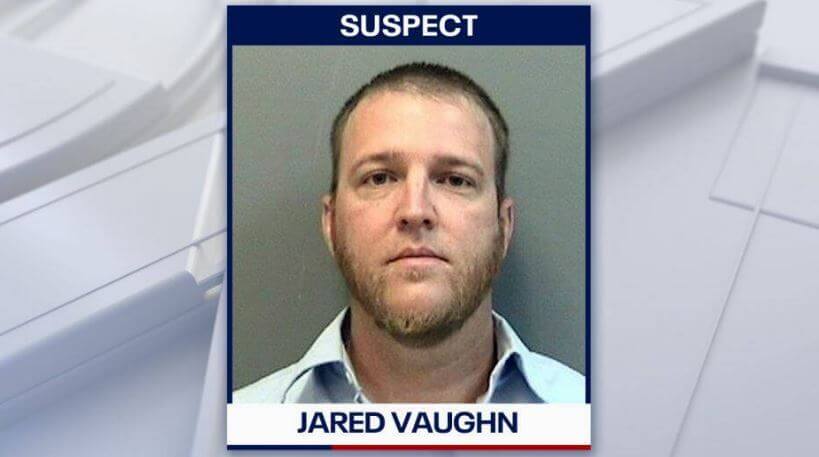 A suspect, Jared Vaugh, has been arrested by the Police detectives in Tampa Bay in a 14-year-old rape case.
Vaughn was caught after using the database of a genealogy testing website to match DNA evidence. 
Assistant Tampa police chief Ruben Delgado said ""The victim now can have some closure in her life,"
According to police files, The rape occurred in 2007 when a University of Tampa student was coming back to her room after attending the renowned Gasparilla Pirate Festival.
The woman said she was drunk and perhaps staggering around when the defendant, Jared Vaughn, volunteered to escort her to her hostel, where he raped her.
The DNA evidence gathered at the time yielded no matches, and the case remained unresolved for years.
In 2020, however, investigators reopened the case and began exploring genealogy testing databases for potential matches, including GEDmatch and FamilyTree, two popular programs for individuals investigating their ancestors.
Jared T. Vaughn was identified as the possible suspect, A Lab reported.
Following that, a DNA test in West Virginia, where he currently resides, revealed that there was a one-in-700-billion chance it being someone other than him.
"It has taken 14 years for resolution in this case, but it's something that was important to us and was important to the victim, to get some closure in this case," Ruben Delgado said, according to Fox 13 News.
"That was the whole idea about this squad, to kind of take these cases that haven been unsolved, kind of reenergize them, get with FDLE, see what we can do on the technology side, and in this case, it was a positive and the victim can now have some closure."
The Florida Department of Law Enforcement's Special Agent Mark Brutnell advised citizens to enable law enforcement to obtain their DNA.
"Our success depends on info found in public genealogy databases, where participants – and this is important – must opt in for law enforcement matches," He said.