7 ways to join "Stingy Men Association" of Nigeria (SMAN)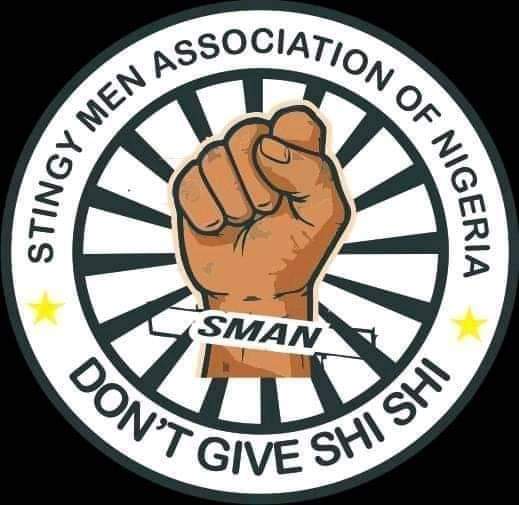 #stingymenassociation is becoming a trend on Twitter as Don Jazzy joins the "Stingy Men Association" of Nigerian, SMAN.
"Ahh registration complete o. E don be o" Don jazzy wrote on Instagram. On the identity card which he posted, the motto of the organisation reads "Let Me See What I Can Do"
Stingy Men Association Of Zambia
Before #stingymenassociation became a trend on social media, a zambian man was reportedly arrested for assault after he beat up his wife when she asked money to make her hair.
"Mrs Mweembe "the wife to the suspect" asked her husband money for her hair a week ago but the husband kept replying he is now a member of SMAZ and can't afford to give her a K150 but rather a K10. It started like a joke explained the injured wife who was later rushed to Ndola Teaching Hospital.." Zambianobserver reported.
In a funny report which was shared by zambianews365, Stingy Men Association Of Zambia (SMAZ) reportedly bought 800 capacity seater aircraft to convene its members to any occassion.
The funds were reportedly gotten from the savings of the members.
Stingy Men Association of Uganda
Some group of men also formed an organisation called "Stingy Men Association of Uganda" to fight for the rights of all 'stingers'.
"What we earned through sweat, others too must gain from us through sweat. We are not in any way related to the Broke Men Association Uganda (BMAU)." The motto of the association read.
The Instagram page reads: "We are not stingy for no purpose, we just have relatives and family that need our help more."
Stingy Men Association of Malawi
Also in Malawi, a Facebook page titled, "Stingy Men Association of Malawi" was open by some individuals who believed men should be stingy with their money.
7 ways to join Stingy Men Association of Nigeria
No dates, no birthday showers, no baby showers
When she says, I miss you, I love you, reply a day later
If she ask you for money or urgent 2k, block her and delete her number
Dont ever send her transport money or airtime, you are not her father
A stinger should fake a call to rush somewhere if she brings her friend during a date or shopping.
Don't offer to pick up your dates let her trek or take a bus
When she ask for money, A man should say:
let me see what I can do
I wish you had told me earlier
I am expecting some money next week
let me call you back
I will let you know or any other excuses to avoid billing.