Meet Kathy Barnette Husband and Mother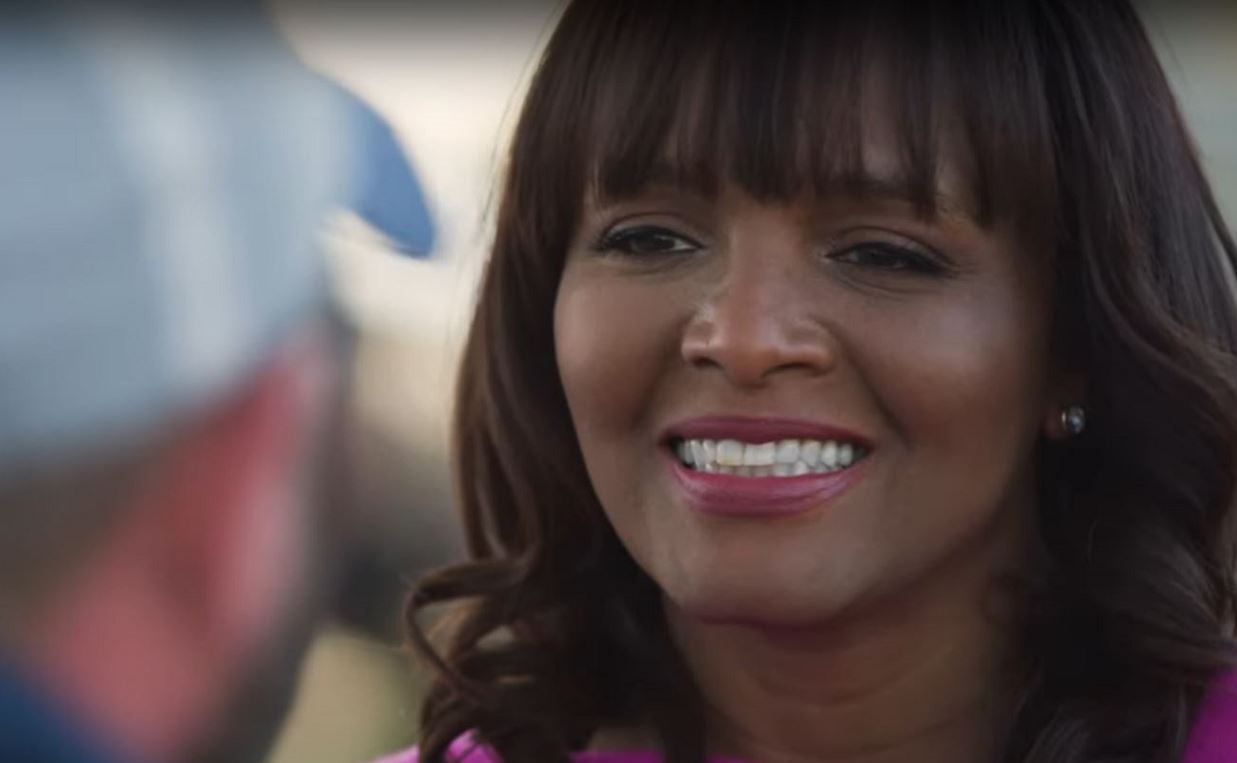 Kathy Barnette of the Republican Party is running for the United States Senate to represent Pennsylvania.
In a statement she said; "I'm running for office because good people have sat on the sidelines for far too long.  As a result, we've created a vacuum that is being filled by despotic and debased individuals. If these past two years have taught us anything, they've taught us a very important lesson about what types of leaders we need. Now more than ever, America requires strong, authentic Republican voices to stand up and defend the U.S. Constitution and the rights we hold dear. I will be that voice — for Pennsylvania and our great nation."
Kathy Barnette, Jeff Bartos, George Bochetto, Sean Gale, and Carla Sands are all running in the Republican primary for U.S. Senate in Pennsylvania.
Barnette who earned a bachelor's degree from Troy State University and a master's degree from Fontbonne University has served in the United States Army.
The name of Kathy Barnette husband is Carl and her mother's name is Mamie Jo. Kathy has 2 kids (a boy and a girl).
Right after college, Kathy met and married her husband, Carl, while working as a financial analyst at A.G. Edwards.
According to Decision Magazine, She began to pay greater attention to politics and world events along the line. She began blogging in Philadelphia, and her writings drew the attention of Fox News. She was invited to take part in a panel discussion by the network.
Kathy describes herself as an outspoken conservative.
"I am the product of a rape. My mother was 12-years old when she delivered me. My father was 21-years old." Kathy said in a Fox News Article.
"I had nothing to do with my genesis. I had nothing to do with the conditions under which I was conceived. I had no control over the circumstances that were swirling around me. I had no opportunity to partake in the cumulative decisions that would be made to sustain the pregnancy. Yet, all the while, I was being fearfully and wonderfully woven together in my young mother's womb.
"My life has value. I am not an inanimate object. I am a person. From me, I've given birth to two beautiful, healthy, intelligent, and loving little people who are destined to grow up into productive members of this great society. I am a veteran. I am a staunch lover of this country. I'm a supportive sister, a respectful niece and a devoted wife. Best of all, I get the wonderful opportunity to now care for my mother."
She added: "I am eternally grateful to my mom. She had me. I am forever grateful to my grandma Hattie, who came alongside both my mother and me to provide a safety net for us. I am grateful to my paternal grandparents, who stepped in and assisted my mother in providing for me."
Kathy's mother had been forced to marry the man who had raped her, but the marriage did not endure, and she, her mother, and two brothers moved to Tuskegee, Alabama, while she was in seventh school. According to Magazine.
"I didn't do drugs and I wasn't promiscuous, but I loved dancing," Kathy said.
Kathy Barnette also shared a video on Youtube, talking about her life how she grew up on a pig farm in southern Alabama.