Dr. Mehmet Oz says he is the best candidate for Senate in PA, Gives Reasons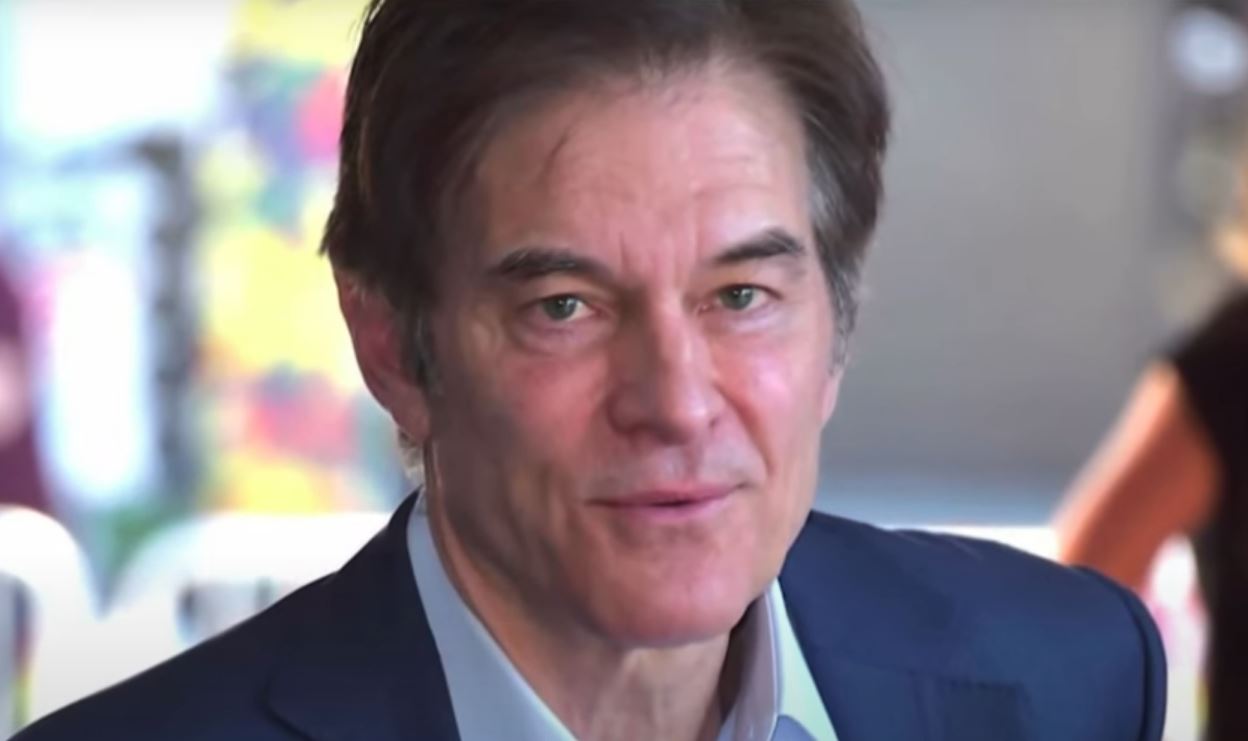 Pennsylvania Senate candidate Dr. Mehmet Oz says he is the perfect candidate for the senate position in the state.
On Newsmax, Dr. Oz said, "I have the ability to walk into the knife fight of the culture wars with more than just an index card."
He also added, "I know exactly how to play on the biggest stage there is network television to get my ideas across and make sure that we never prospect on."
Oz announced his campaign for the Republican nomination for the United States Senate seat in Pennsylvania 2022 on November 30, 2021.
Dr. Oz, a Cleveland native and son of Turkish immigrants, said the pandemic inspired him to run. He blasted official responses to Covid-19 in words embraced by conservatives in an online statement declaring his candidacy in The Washington Examiner.
"We have not managed our crises as effectively as past generations. During the pandemic, I learned that when you mix politics and medicine, you get politics instead of solutions. That's why I am running for the U.S. Senate: to help fix the problems and to help us heal." He said.
"We must confront those who want to change the very soul of America and reimagine it with their toxic ideology. We need to fight for the benefit of our descendants. We have fumbled the baton we're supposed to pass to our children. And I want to pick up that baton and start racing toward our promising future."
He added: "I'm running for the Senate to empower you to control your destiny, to reinvigorate our great nation, and to reignite the divine spark that we should always be seeing in each other."
Dr. Oz, 61, is a heart surgeon who initially gained fame as a regular guest on "The Oprah Winfrey Show" before launching his own long-running daytime show on which he gives medical advice on a variety of topics.
He's also a regular on Fox News, where he talks about Covid-19 and occasionally makes controversial statements.
In April 2020, he remarked that establishing schools "may only cost us 2 to 3 percent in terms of total mortality" of the population, citing a medical journal. Following the reaction, he came to Twitter to apologize and say he "misspoke."
Dr. Oz has previously pushed hydroxychloroquine to combat the coronavirus, despite the fact that researchers had previously cautioned that the medicine was dubious.
He was chastised in front of a Senate committee in 2014 for using his television show to advertise meals and dietary supplements that fraudulently promised weight loss.
Dr. Oz graduated from the University of Pennsylvania with degrees in medicine and business.
His primary residence, on the other hand, has long been in Bergen County, New Jersey, where he also votes. He's also registered to vote in Pennsylvania, with an address in Montgomery County, in the Philadelphia suburbs, that belongs to his mother-in-law. Despite the fact that his opponents will undoubtedly accuse him of carpetbagging.
However, Former President Donald Trump endorsed Mehmet Oz for senate.
"This is all about winning elections in order to stop the Radical Left maniacs from destroying our Country," Trump said in a statement. "I have known Dr. Oz for many years, as have many others, even if only through his very successful television show. He has lived with us through the screen and has always been popular, respected, and smart,"
Trump added. "He even said that I was in extraordinary health, which made me like him even more (although he also said I should lose a couple of pounds)."
"Women, in particular, are drawn to Dr. Oz for his advice and counsel. I have seen this many times over the years. They know him, believe in him, and trust him," Donald Trump said. "Likewise, he will do very well in Philadelphia and Pittsburgh, where other candidates will just not be accepted."
In response to Oz's endorsement, Parnell slammed Trump's shift in support on Twitter. "I'm disappointed by this. Oz is the antithesis of everything that made Trump the best president of my lifetime—he's the farthest thing from America First & he'd be very bad for PA", He said.