3 Ways To Renew Your Car Registration in Pennsylvania (PA)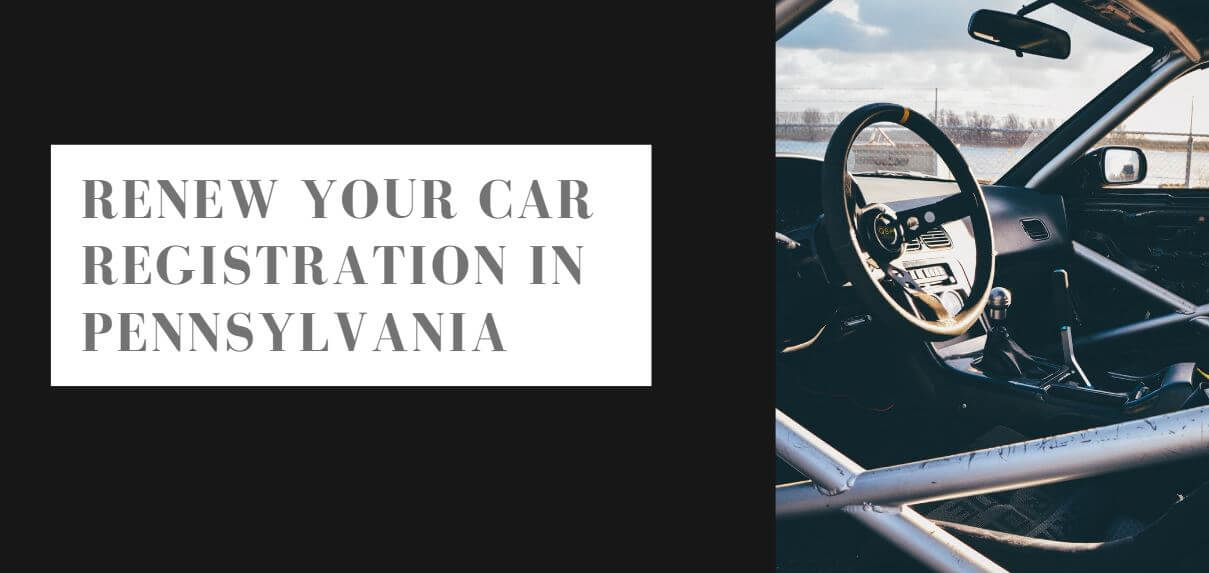 Have you been looking for ways to renew your car registration in Pennsylvania (PA), we have got you covered with these simple steps.
Car owners in the United States are required to register their cars with their state's Department of Motor Vehicles (DMV) or transportation department.
This is required when purchasing a vehicle, relocating to another state, or renewing your registration before it expires.
Registrations are used by states to establish car ownership and to give data for hunting down criminals or imposing taxes.
1. Pennsylvania Car Registration Online Renewal
If you have received a renewal notification, follow these steps to renew your Pennsylvania car registration online:
Go to the Pennsylvania Department of Motor Vehicles' (DMV) car registration webpage.
Register for an Online Account
Enter the first eight digits of your vehicle's title number, license plate number, odometer reading, driver's license number, and proof of insurance.
Pay the sum displayed by the system.
2. Pennsylvania Car Registration in Person Renewal
If you have received a renewal notification, follow these steps to renew your Pennsylvania automobile registration in person.
Go to any DMV office in Pennsylvania.
Bring your registration renewal notice/application, or a completed Registration Request (form MV-14).
PA registration renewal costs are paid.
3. Pennsylvania Car Registration Mail Renewal
The following are the processes for renewing your Pennsylvania car registration via mail.
Applicants must simply send the renewal notice they got in the mail, along with the necessary money and documents, to the following address:

Bureau of Motor Vehicles, 1101 South Front Street. Harrisburg, PA 17104-2516.
If you did not get a renewal notice for your car registration renewal, you may obtain the appropriate paperwork here.
Mail-in registration renewal requests must be paid for using a check or money order since cash or credit/debit cards are not accepted over the mail.
Penalties for Not Registering Your Car
To legally drive a car, it must be registered.
If you are involved in an accident or are pulled over by police enforcement, you will be required to present your driver's license, proof of insurance, and registration certificate. If you do not have a current registration certificate, you may be fined or have your car seized.