Nazi Pi* – Ron Perlman Blast Ron DeSantis over 'Don't Say Gay' bill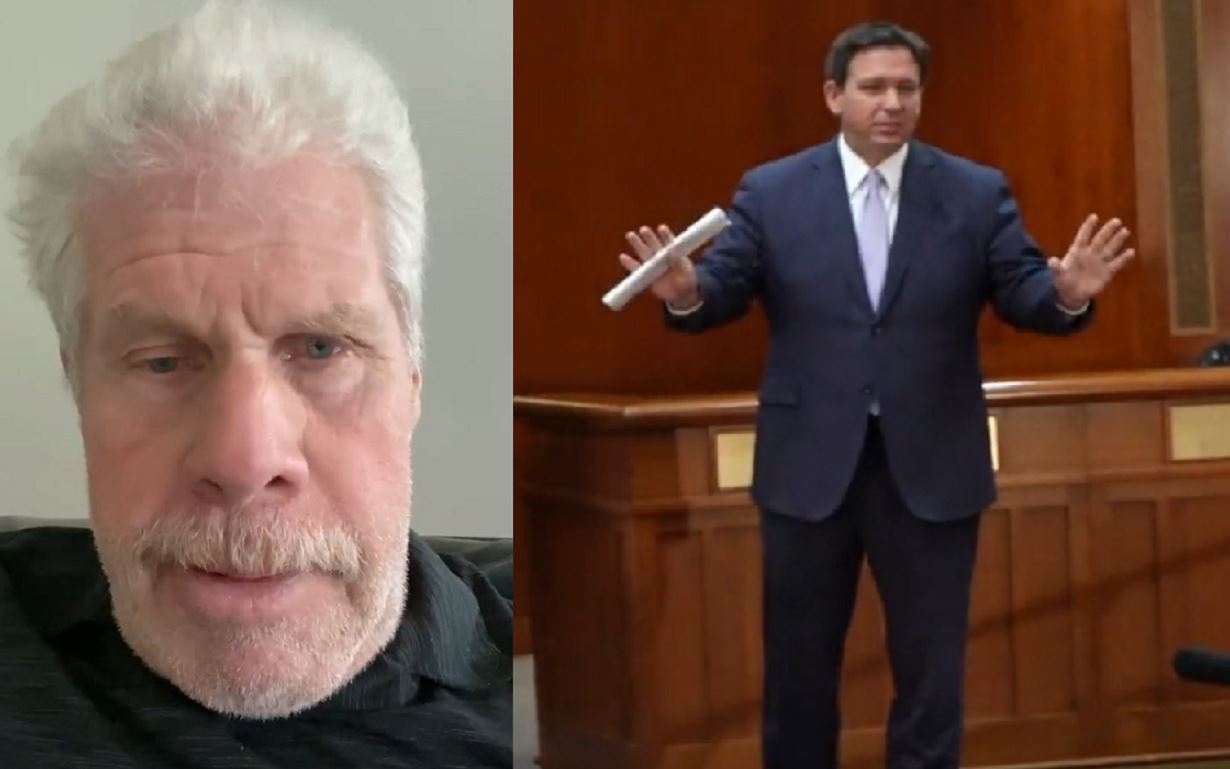 Ron Perlman doesn't like the 'Don't Say Gay' bill signed by Florida Gov. Ron DeSantis as he comes him in a video shared on Twitter.
On Monday, DeSantis signed a measure into law forbidding sexual orientation and gender identity training in kindergarten through third grade, a regulation that has attracted widespread criticism from critics who claim it marginalizes LGBTQ individuals.
"In Florida, we not only know that parents have a right to be involved, we insist that parents have a right to be involved," DeSantis said at a press conference at the Classical Preparatory School in Spring Hill, Florida.
DeSantis and other Republicans have consistently stated that the bill is sensible and that it is the responsibility of parents, not teachers, to discuss sexual orientation and gender identity with their children.
The rule took effect just days after DeSantis signed a separate bill that could limit what books elementary schools can keep in their libraries or utilize in their classrooms.
"We will make sure that parents can send their kids to school to get an education, not an indoctrination," DeSantis said to applause before he signed the sexual orientation and gender identity measure during a ceremony at a preparatory school outside Tampa.
The law states: "Classroom instruction by school personnel or third parties on sexual orientation or gender identity may not occur in kindergarten through grade 3 or in a manner that is not age-appropriate or developmentally appropriate for students in accordance with state standards." Parents would be able to sue districts over violations.
It was labeled "hateful" by Democratic President Joe Biden.
Ron Perlman Reaction
Ron Perlman is unhappy about this.
Listen to what he said below.