Slim Santana: Lady in viral Twitter "Bussit too far" video celebrates birthday (See bio)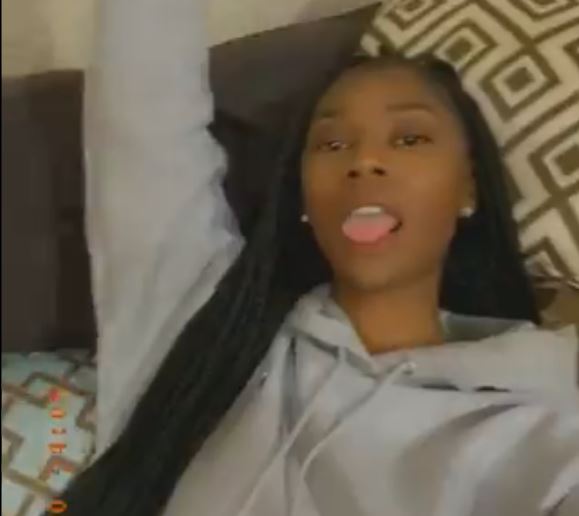 Slim Santana is celebrating her birthday today after she went in viral in Twitter "Buss it too far" video.
"This Buss it challenge was definitely taken too far, how can i unsee this" A lady said after watching Slim Santana's video.
On January 22nd, The social media personality went viral on Twitter after she took part in the "Buss ist challenge". She was wearing a bathrobe before she went into wearing nothing during the challenge.
Slim Santana has however taken to Twitter to celebrate her 29th birthday. "Another Year Of Me" She wrote. "Another Year Of Me"
She also shared some x-rated pictures to celebrate her birthday, which is also getting reactions.
@nammie._bom:twitter slim santana buss it challenge.
Slim Santana Biography:
Santana has over 119.8K followers on Twitter
Slim Santana was born on 27th January 1991.
She is also known as Slimothy James
She went viral in "Buss It Challenge" on TikTok with over 3 million views.
Santana has an only-fans page of more than 1k subscribers.
Slim Santana Net worth is $45,000 according to Gistvic Connects.