Stn-ygf robot Ohio real or fake? (Fact Check)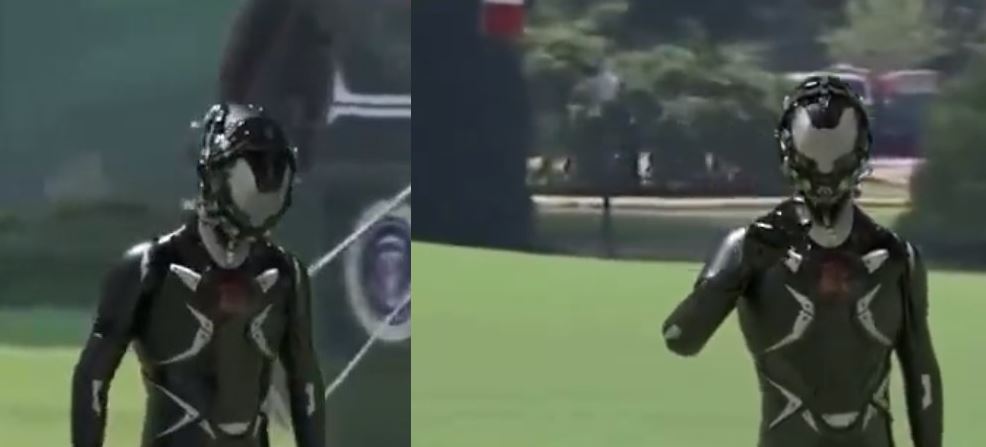 You've probably seen the video of the stn-ygf robot and are wondering if it's real or fake. You've come to the right place.
We also saw the video and conducted research and fact-checking on the footage, and this is what we discovered.
The claim
The video claims; "A new robot has arrived in the United States and has been hired to serve and protect citizens. The robot, known as the STN-YGF, was designed and built by a team of engineers from a leading robotics company based in Japan. The first test will take place in Ohio next year"
Is the Stn-ygf robot real or fake?
The Stn-ygf robot is fake, not real. The video is an AI-modified video of Joe Biden.
The video is obviously fabricated. Zooming in on the left-hand and the ankles reveals where the entire video was edited.
Real video
In the real video, Joe Biden appeared to "get lost" on his way back to the White House, walking on the lawn against the advice of his Secret Service agent.
After spending time in Delaware, the bumbling Democrat was photographed walking on the presidential estate.
Biden can be seen on video following his agents up the lawn to the White House.
An agent is seen pointing a finger at Biden and telling him to turn right, but the president appears to disregard his instructions.
Biden then trundles across the lawn, appearing to take the long way back to the White House.
As he walks into the White House, he gives a thumbs up.
Stn-ygf robot Fact Check: Fake