"Vaccine regulations are against Jesus teachings" – Catholic Priest Fr. Ed Meeks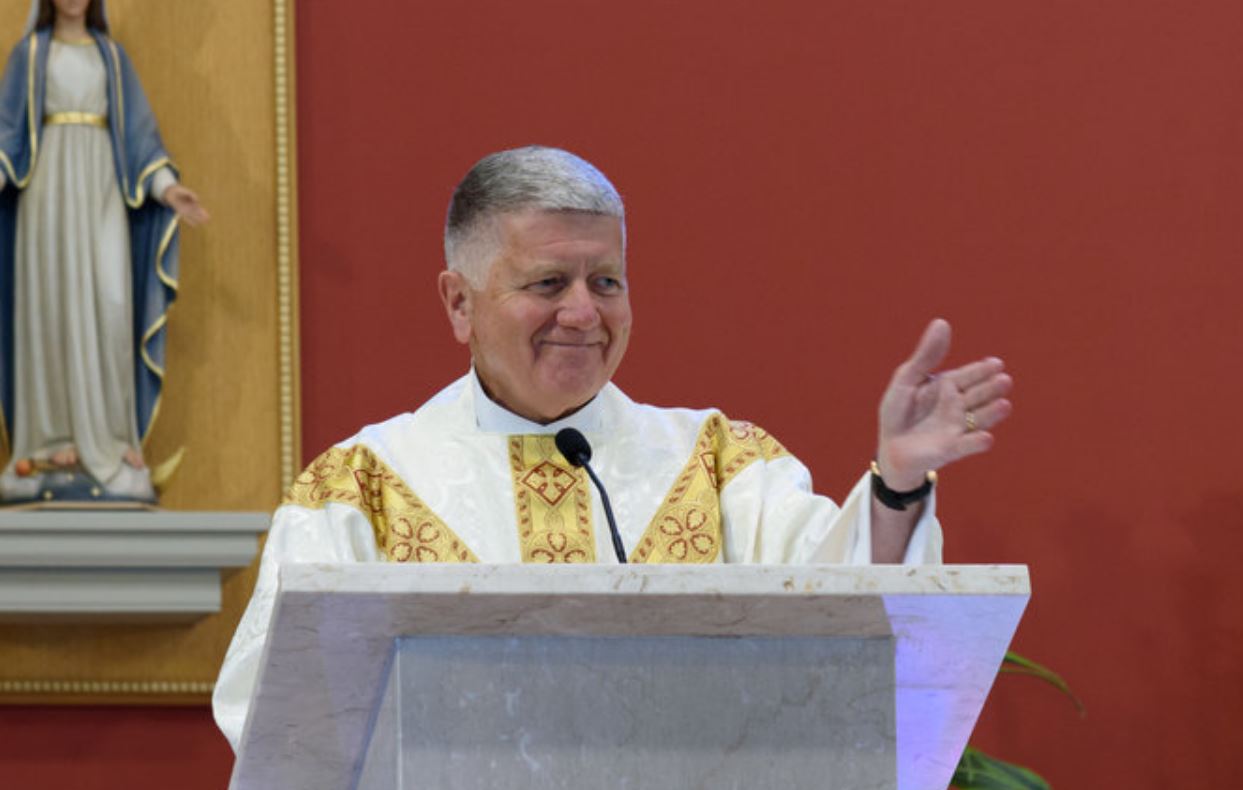 Vaccine regulations, according to Catholic Priest Fr. Ed Meeks of Towson, MD, are counter to Jesus' teachings, as he stated in his sermon this week.
"When we say that Jesus is our lord and king, what we are saying is we owe our allegiance and our loyalty first and foremost to him and his kingdom. He said. "Our king tells us in his written word that our bodies temples of the hold spirit."
No earthly king or president or public health official or billionaire technocrat gets to dictate what we put into our body, into these temples of the Holy Spirit."
"That is between us and God", He added.
Watch the video below:
Who is Catholic Priest Fr. Ed Meeks?
Fr. Ed Meeks is a Catholic priest of the Ordinariate of the Chair of St. Peter, and the founding pastor of Christ the King Church in Towson, Maryland.
Prior to becoming a priest, Fr. Ed worked in Human Resources for a number of companies in the Baltimore region. In 1970, he and his wife, Jan, married. They have seventeen grandchildren and four grown children.
Fr. Meeks was ordained a Roman Catholic priest on June 23, 2012, after serving for many years as a priest in the Charismatic Episcopal Church and then the Anglican Church in America.