Marc Lamont Hill Heart Attack: "I didn't develop blood clots from the vaccine"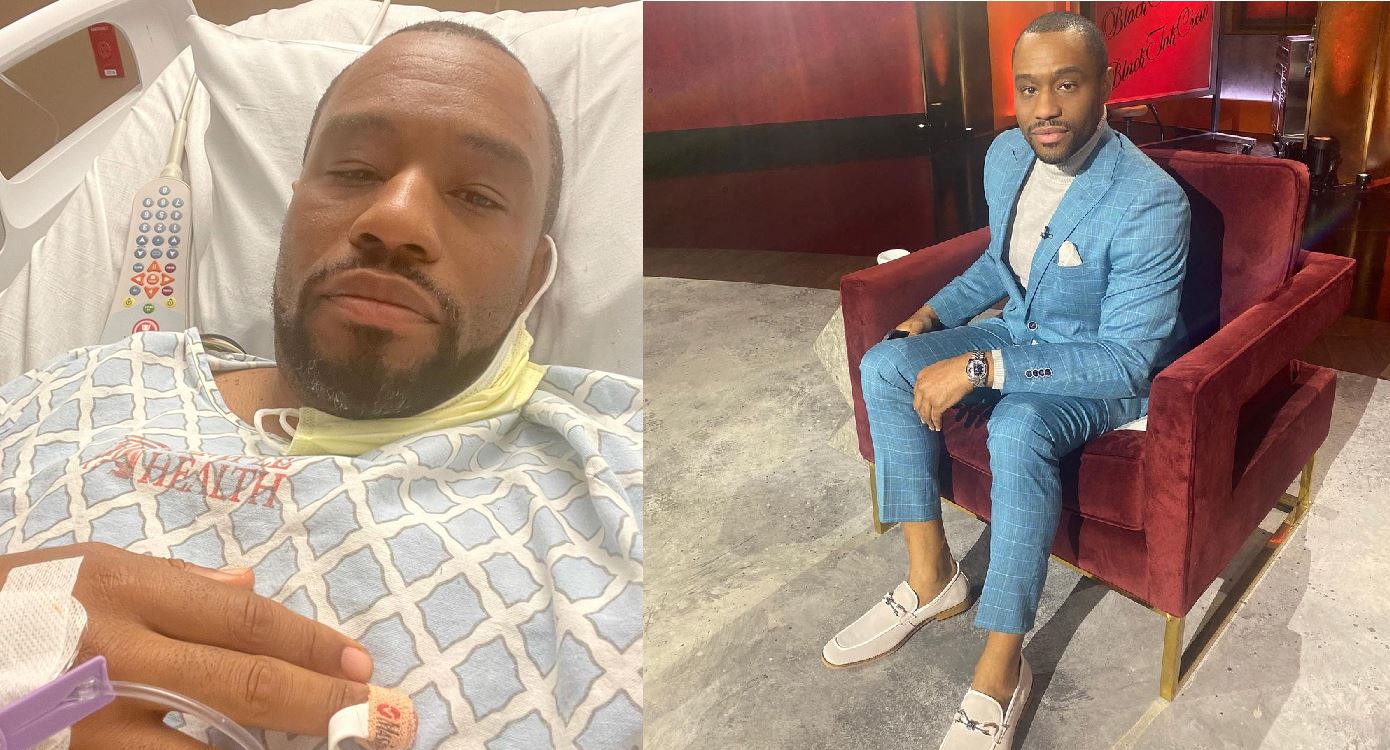 Journalist and Temple University professor Marc Lamont Hill had a successful Achilles surgery after he suffered a heart attack.
On September 29th, Marc went on Instagram to share in detail about his health. "I am home and recovering after a rough week." He wrote. "After my successful Achilles surgery on Friday, I was rushed to the ER on Saturday after suffering a mild heart attack."
He said: "Turns out that I had DVT (deep vein thrombosis), which caused a pulmonary embolism. Blood clots nearly completely blocked my lungs, preventing blood flow to my heart."
The social justice activist said "The doctors told me that I was VERY lucky not to have died"
"Fortunately, I received EXCELLENT medical care from the team at Temple University Hospital. " He added. "The doctors accurately assessed my condition and removed the clots. My body is worn out and sore but I couldn't feel more grateful to be alive and on the path to full recovery. "
Marc Lamont Vaccine
They were speculations that Marc Lamont Hill developed blood clots from the covid vaccine which caused the heart attack. While reacting to the claims, Marc said the rumors are "ridiculous and completely baseless".
"I'm seeing videos and tweets from anti-vaxers saying that I developed blood clots from the vaccine." Marc wrote on Twitter. "This is ridiculous and completely baseless. For some, it is a cynical and dishonest claim. For others, it's a lack of understanding of how medicine and science work."
Amid the hearsay, some of his fans and family went on social media to wish him a quick recovery.
"Oh my goodness! Praying for your continued recover" Jemele Hill wrote. Another said: "I'm glad you made it, Nupe. Take it easy on yourself."
Who is Marc Lamont Hill?
According to his website, Dr. Marc Lamont Hill is currently the host of BET News and the Coffee & Books podcast. He is also an award-winning journalist.
Hill is the Steve Charles Professor of Media, Cities, and Solutions at Temple University. He also held positions at Columbia University and Morehouse College.
Dr. Hill has been a social justice activist and organizer since he was a kid in Philadelphia.
The website also claims he has worked on campaigns to end the death penalty, abolish prisons, release numerous political prisoners, and in solidarity with human rights movements around the world.
Hill has written several books and he was named one of America's 100 most influential Black leaders by Ebony Magazine.