Woman Wins 'Milk Crate Challenge' after bet, Twitter reacts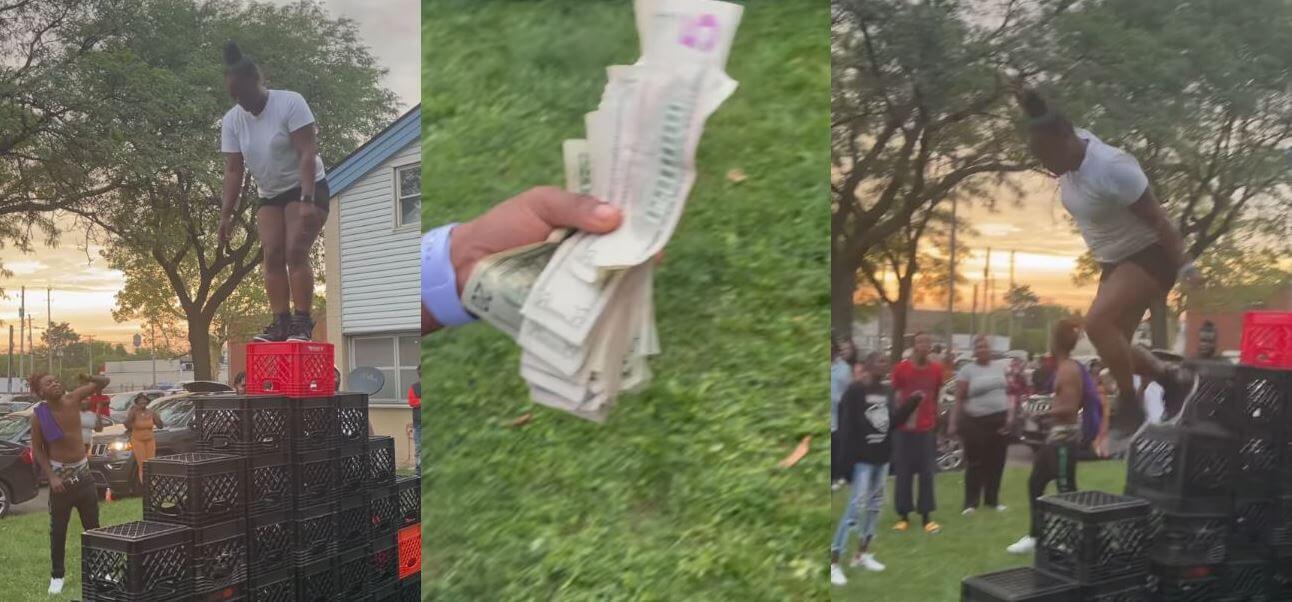 A woman has been able to complete the trending 'Milk Crate Challenge' after a bet.
The woman who goes by the name Tee completed the viral Challenge after an incentive was put in place.
A lady wrote: "I have watched this clip of Tee destroy this #milkcratechallenge a milli times. The grace, the speed, the confidence, the center of gravity of it all. And mostly that prayer on the way down. Bih ain't know wtf was gon happen to her body! she thanked god then got her money."
Tee was shaky at first, but she won the challenge after she ran through the crates. 'Milk Crate Challenge' has gotten over 107K views on Tiktok and over 2 million views on Twitter.
Twitter reactions
There have been several reactions on Twitter after the lady won the challenge.
"Shorty was running in mid-air like an episode of American Ninja" One said.
Another said: "Look like she caught the Holy Ghost when she crossed the finish line"
A man said: "Tee Got paid in the first thing she needs to do is get in that car bye-bye jajaj".
Another said: "Quit playing wit her😂😂it always take the females to get shit done".
A man said: "She won the hood Olympics she need a medal".