Andrew Giuliani takes a break off NY Governor campaign to cut Christmas trees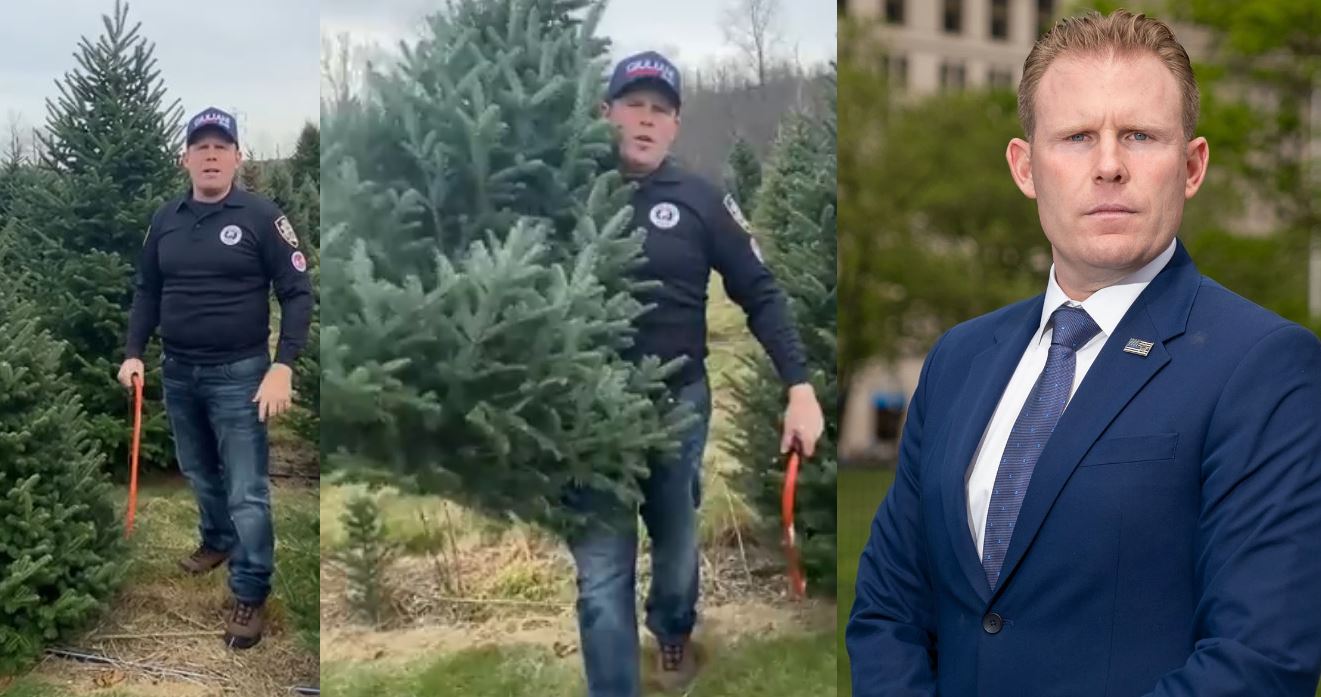 Andrew Giuliani, a rugged frontiersman, survivalist, and all-around outdoorsman, took a detour from his campaign for New York Governor today to help out at the tree farm.
In May, The son of former New York City Mayor Rudy Giuliani announced that he's officially running for the Republican primary in 2022 — and is confident he can not only knock out veteran GOP competition but then go on to take out scandal-ridden Gov. Andrew Cuomo.
"I'm a politician out of the womb. It's in my DNA," Giuliani, 35, told The Post, referring to his childhood as the son of a larger-than-life Big Apple mayor.
"Giuliani vs. Cuomo. Holy smokes. It's Muhammad Ali vs. Joe Frazier. We can sell tickets at Madison Square Garden," he said, referring to the famous 1971 heavyweight title prizefight.
Despite never having run for public office before, Giuliani, 35, who worked as a White House aide to former President Donald Trump for four years, insisted that he is qualified to run and that he has the best chance of unseating embattled three-term incumbent Cuomo.
"It would be one of the epic showdowns in the state's history," said Giuliani, saying he will run as a change agent as did Trump and his dad. His playbook will be pro-business, pro-police, pro-school choice.
Giuliani has his father's bravado if not background as a Mafia-fighting Manhattan federal prosecutor coming into this race.
"I know we can defeat Andrew Cuomo in 2022. I am going to be the 57th governor of New York," he said.