Is Ghost Jewels legit or a scam? HONEST review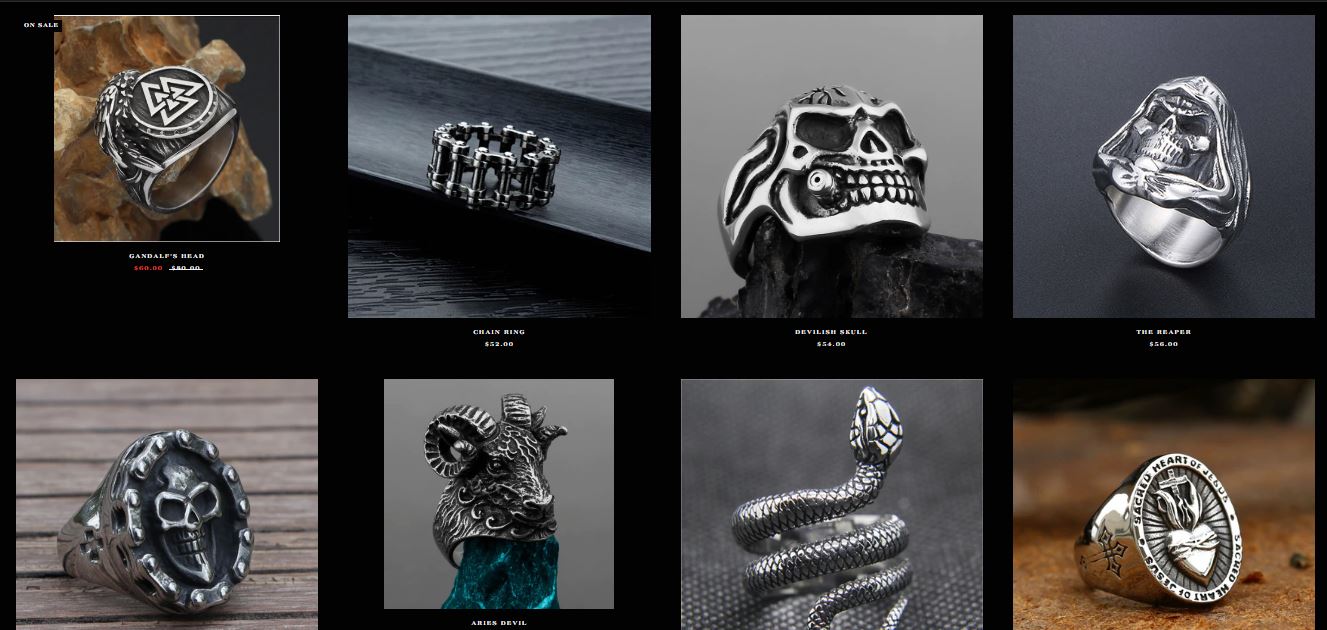 Ghost Jewels is a jewelry company that is running an ambassador program and lots of people want to know if the company is legit or a scam.
We will be sharing a short review on the company ambassador program. Continue reading below to learn more.
Ghost jewels
Ghost Jewels, founded in 2019, is a family-owned English brand with a strong emphasis on integrity, authenticity, and sustainability, according to their website.
The company also claims; "Our unisex, gothic inspired jewellery is designed using hand carved 925 silver from our collingwood studio in the UK," — That's a lie most of the products are shipped from china.
Is Ghost Jewels legit or a scam?
Ghost Jewels ambassador is a scam.
We would say it's a kind of influencer scam that is a deceptive marketing technique in which a user contacts you on a social media platform, usually Instagram, and offers you the opportunity to work with or promote a brand.
Sometimes the primary brand account will contact you, but other times a new account will message you and direct you to the primary account.
Working with the brand will require you to purchase their products, though you may be given a discount. This method is typically used by dropshipping sites that sell items from Aliexpress at inflated prices in order to make money even with the discount.
This is simply a marketing technique used to get people to order from their website, so if you receive a message like this, simply ignore it.
---
Ghost Jewels Customer Reviews
There have also been negative social media reviews of the brand. According to the reviews, they charge for shipping, and the cost keeps rising. So they basically only make money from so-called ambassadors, not from customers.
What these companies are doing is inflating the prices of products sold on Ali Express and eBay and contacting you to push you to buy the products under the guise of being an ambassador.
Also, if you are been asked to pay for shipping, you are buying from the company, you are not a brand ambassador.
---
Ghost Jewels has a very bad rating of 1.8 on Trustpilot. There have been several complains from different people.
"It is a scam, They are harassing me on instagram! Do not buy anything and signal their account(s)!", A user wrote.
Another said; "Do not buy anything from this company. I get messages and emails every day, not just from them but from "brand ambassadors" who constantly message me on social media. It's getting to the point where I'm considering legal action. The company page has been blocked but I'm getting emails and messages from their bot accounts and it is beyond harassment."
Other Ambassador Redflags
When is no contract or written agreement
Do not proceed with influencer sponsorships unless you have in writing guaranteed the TERMS of your collaboration. The more official the document, the better. This is typically provided by a brand or a public relations firm, and it is your responsibility to ensure that you read it completely to ensure your safety.
If a brand does not provide this, It's advisable you request one.
When they require you to purchase the product in advance in order to receive the discount
NEVER PAY FOR A PRODUCT TO COLLABORATE WITH A BRAND unless they have agreed to reimburse you (in writing). Even if they give you a code to purchase, you must still pay for shipping. If a brand truly wants to sponsor you on Instagram, they should at the very least provide the product as a gift. Otherwise, you're just another customer.
What You Should Do
If you receive such messages, simply ignore them or report them to Instagram. Also, if a company wants you to be a brand ambassador for them, they will not leave you a comment on Instagram asking you to DM them for a discount.
In other news, Slide Jewelry ambassador scam or legit? Find Out.