Is Shetory legit or a scam? HONEST review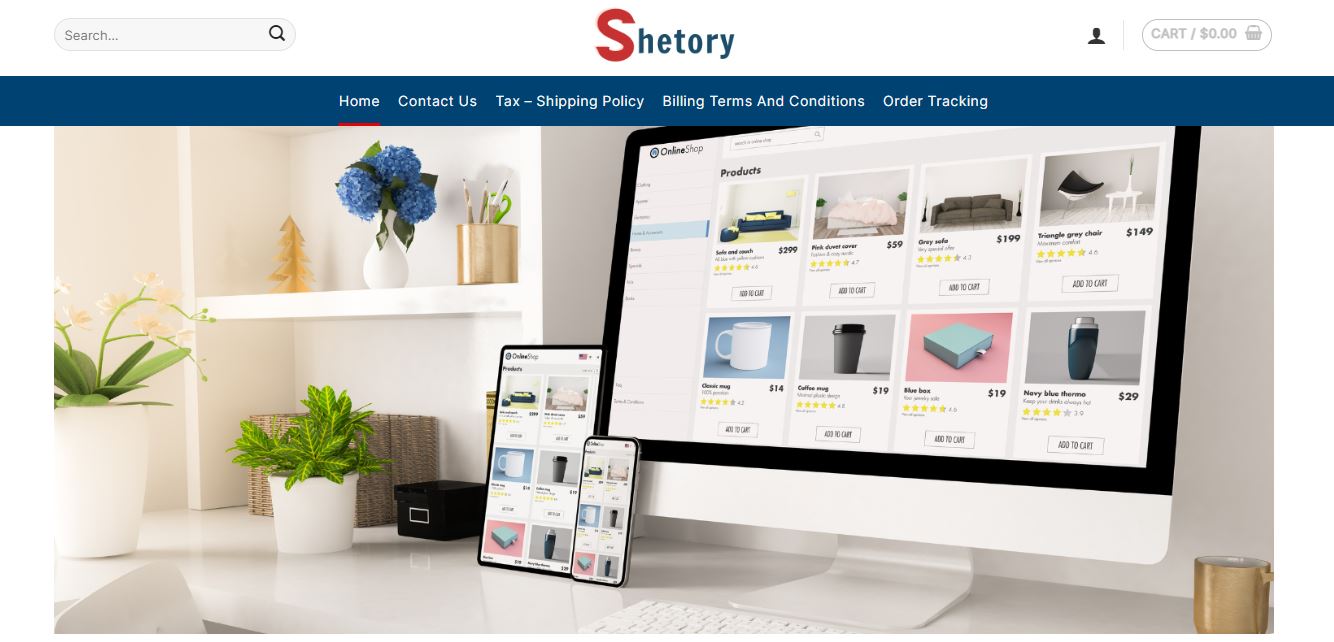 Shopping online is convenient and stress-free, but due to the high number of fraudulent shopping websites, one must exercise caution when entering credit card information.
You probably have heard of Shetory, an online shopping website. We are going to write a review of the website and tell you whether it is a legit or a scam website.
Continue reading below to learn more.
What is Shetory?
Shetory is a fantastic online retailer of clothing, accessories, and home goods that provides high-quality goods at affordable wholesale prices, According to the website about us page.
The website also claimed, "Our goal is to offer goods and services that improve people's lives, thus every one of our products is subjected to stringent testing, reviews, and inspections to ensure that it is made with high-quality materials and workmanship. We are committed to provide our clients the type of wonderful shopping experience we would enjoy while looking for the ideal complementary outfit for any event."
Is Shetory legit or a scam?
We concluded that Shetory is a scam website after conducting some research on the website. We have evidence to support our claims. They're listed below.
Shetory domain
The Shetory domain is too new. It was registered in November 2021 and will expire in 2023, according to the whois record. The website is too new to be trusted with credit card details.
No social media page
We also found out that the Shetory website doesn't have a social media page. A legit company should have a social media page with a good amount of followers.
Low domain authority
The Shetory.com website has a very low domain authority with no links from high-authority websites to show its trustworthiness.
Stolen Images
The majority of the images on the website are stolen. We performed a reverse image search on some of the items and discovered that the images were lifted from other websites, Walmart, Amazon, and the like.
How to avoid shopping scam websites
Always check the domain name and year of registration. A new domain giving cheap offers is a red flag
Is the website selling clothes, bags, or suits at a clearly discounted, unbelievable price? You can't go wrong if you assume something that sounds too good to be true isn't.
Check out other red flags:
1. Compare prices. Check prices at multiple retailers to see if a deal you've seen is truly too good to be true.
2. Investigate a new product or brand. Look up its name using terms like "scam" or "complaint," and read reviews.
3. Check that the site is well established. Look for a copyright date and use the WHOIS lookup service to determine when a domain was established.
4. Read the delivery, exchange, refund, and privacy policies thoroughly. Take your business elsewhere if they are ambiguous or nonexistent.
5. Examine URLs and app names carefully. Misplaced or transposed letters are a dead giveaway for a scam, but they are easy to overlook.
6. If a retail website is encrypted, don't assume it's safe. Many scam sites use encryption to provide a false sense of security, as indicated by a padlock icon or "https://" in front of the URL.
7. Don't give a retailer more information than they need. Only your billing information and shipping address should be included.
Also, examine the company's name, social media pages, address, and online reviews as well. You can, however, send us any website you want us to review at (admin@gistvic.com). We will do our best to respond to you as soon as possible.
Wrap Up
If you have fallen victim to the scam and are concerned that you have given the website too much information, contact your bank or credit card company and ask what steps you can take to secure your account as a precaution.
In other news, Is Pandabuy Legit or a Scam? HONEST review (Updated).