Tryhomebasics com scam or legit: Amazon product tester (We Tried It)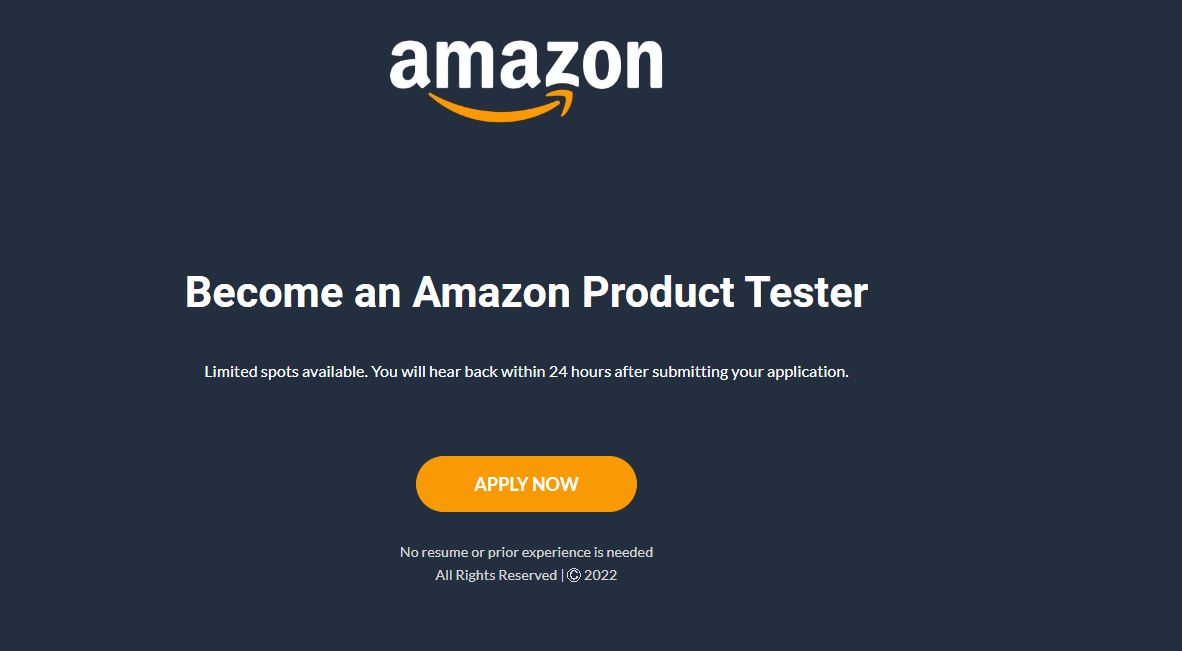 People are searching for reviews on Google and Reddit to determine whether Try Home Basics on tryhomebasics.com is a scam or legit, possibly after seeing advertisements on TikTok.
Continue reading below to learn more.
Tryhomebasics com scam or legit?
Tryhomebasics is a scam.
The website is new and suspicious. According to whois data, the domain was registered on December 5th and will expire in 2023.
Also, the domain has too many redirections. When you try to enter the Tryhomebasics.com website, you will be redirected to virtualremotejobstoday.lpages.co website which talks about applying for a job role to become an amazon tester.
When you click the "apply now" link, it redirects you to another site. A website that redirects you to different third-party websites is shady and shouldn't be trusted.
What's Amazon product tester?
Someone who tests and reviews Amazon products is known as an Amazon product tester or Amazon reviewer. This can be a paid or unpaid position.
The Amazon Vine program allows you to become an Amazon product tester. Amazon is in charge of the invitation-only program. They find trustworthy reviewers online and send products to them for unbiased feedback.
Amazon invites customers to join the Amazon Vine program (or Vine Voices) based on their reviewer rank.
As a result, these are customers who have already left reviews on their product purchases to assist other consumers in making an informed purchase decision.
You can also join the Amazon Associates program. As an Amazon affiliate, you will earn a commission when you refer Amazon products that result in a sale.
How does a scam website take advantage of you?
Scam websites rely on social engineering — exploits of human judgment rather than technical computer systems.
Scams that use this trick rely on victims believing a malicious website is legitimate and trustworthy. Some are purposefully designed to look like legitimate, trustworthy websites, such as those run by government agencies.
Websites intended for scamming are not always well-designed, as a careful eye can reveal. To avoid detection, a scam website will employ an important component of social engineering: emotion.
An attacker can use emotional manipulation to get around your natural skeptical instincts. These con artists frequently attempt to elicit the following emotions in their victims:
Urgency: Time-sensitive offers can cause you to act without thinking critically.
Excitement: Attractive promises, such as free gift cards or a quick wealth-building scheme, can elicit optimism, leading you to overlook any potential drawbacks.
How to identify fake websites
Fortunately, there are several simple ways to protect yourself from scam websites and keep your family and wallet safe as you navigate the World Wide Web.
You can better protect yourself against these threats by following below:
Emotional language: Does the website use language that may arouse your emotions? Proceed with caution if you have a strong sense of urgency, optimism, or fear.
Inadequate design quality: It may seem obvious, but take a close look at how a site is designed. Is it designed with the skill and visual quality that you would expect from a legitimate website? Low-resolution images and unusual layouts can be indicators of a scam.
Look for spelling errors, broken or stilted English, or really obvious grammar mistakes, such as the incorrect use of plural and singular words.
Absence of identifying web pages: Additionally, a proper business website should have basic pages, such as a "Contact Us" page and a "About Us" page. If you're unsure, call the company. Be cautious if the number is a mobile phone or if the call is not answered.
How to avoid scam websites
Check the domain name: You can use sites like Whois.net to find out who registered the domain name or URL. Searches are free of charge. You can look up the domain's registration date and year.
Is it too good to be true? : A successful fraudster practice is the promise of luxuries beyond your wildest dreams in exchange for a moment of your time or minimal effort. Always question whether something appears to be too good to be true.
Conduct an internet search: If you're still undecided about a website, do some research to see what other people are saying about it on the internet. A reputation, whether good or bad, spreads quickly online. If others have had a negative experience with a website, they are most likely discussing it online. Look for reviews on sites like Trustpilot, or Sitejabber to see if a site has ever scammed anyone. If you can't find a negative review, don't assume the best, because a scam website could be brand new. Take into account all of the other factors to ensure that you are not the first victim.
Use a secure connection at all times: When you visit a legitimate site that requests financial or secure information, the company name should appear next to the URL in the browser bar, along with a padlock symbol indicating that you're connected to a secure connection. If you don't see this symbol or your browser warns you that the site's security certificate is out of date, this is a red flag. Always use high-quality security software to add an extra layer of protection to your personal security.
In other news, Dialwidgets.com scam and make money? We tried it (Honest Review).