Meet Man United Casemiro Beautiful Wife, Anna Mariana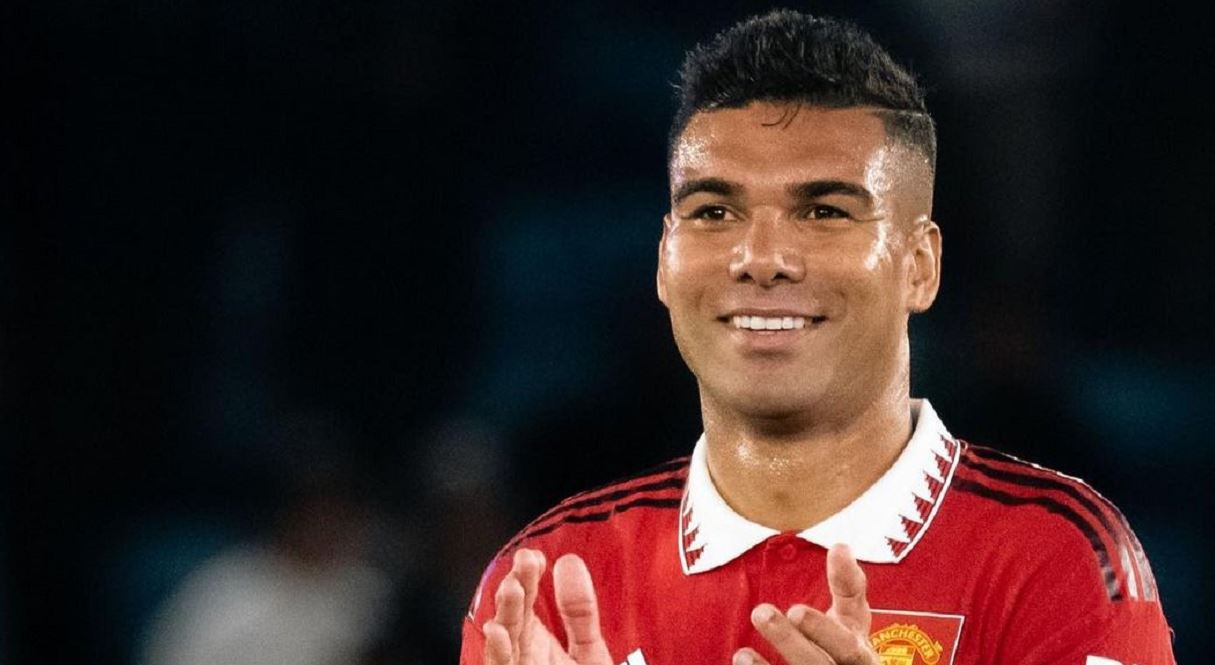 We will be sharing information about Man United Casemiro's beautiful wife. She is into make-up and modeling.
Casemiro and his wife Anna met in 2011 while he played for Sao Paolo. Continue reading more below.
Anna met Casemiro while he played for Sao Paolo, with reports suggesting the pair began dating in 2011.
They married three years later on July 28, 2014, in front of their friends, family members, and several of Casemiro's teammates.
Prior to getting married Anna graduated with a bachelor's degree in Business Administration.
She has since worked as a make-up artist and has launched her own business.
Anna is also a model on Instagram.
The couple has two children together – daughter Sara and son Caio.
On 19 August 2022, Real Madrid and Manchester United announced that they had reached an agreement for the transfer of Casemiro.
"Casemiro will always be remembered by the madridistas as representing the values of our club. An exemplary player who has given his all for Real Madrid." The Madrid club said.
"Real Madrid is and always will be his home, and we wish him and all his family the best of luck in this new chapter of his life."
Three days later, he signed a four-year contract with the English side, with an option for an additional year's extension.
The deal was reportedly worth £60 million, plus £10 million in add-ons.
He was unveiled on the same day at Old Trafford to the fans prior to Manchester United's 2–1 victory over Liverpool.
On 26 August 2022, it was confirmed that he would wear the number 18 shirt last worn by Bruno Fernandes.
He made his debut for the club when he came on as a substitute in a Premier League win away at Southampton on 27 August 2022.
 "The opportunity to start a new challenge at Manchester United and in the Premier League is extremely exciting." Casemiro said.
Casemiro said: "The opportunity to start a new challenge at Manchester United and in the Premier League is extremely exciting.
"I have worked with many great managers in my career and, having met with Erik and heard his ideas, I can't wait to work closely with him, his staff and my new team-mates in the coming years.
"I'm ending one beautiful journey in Madrid whilst starting another in Manchester as determined as ever to win football matches, win trophies and make our fans proud by bringing success to this great club. 
"Everybody knows the history of Manchester United, the significance of the club around the world and what it means to its supporters. To represent United is an honour and I am ready to give everything to help the team achieve our ambitions."
Casemiro has played over 500 professional games, including 63 at the international level for his native Brazil. He has won 22 major honours in his illustrious career including five Champions League titles and the Copa America.