Man Utd Mason Greenwood's Ex-Girlfriend, Harriet Robson, and Audio Recording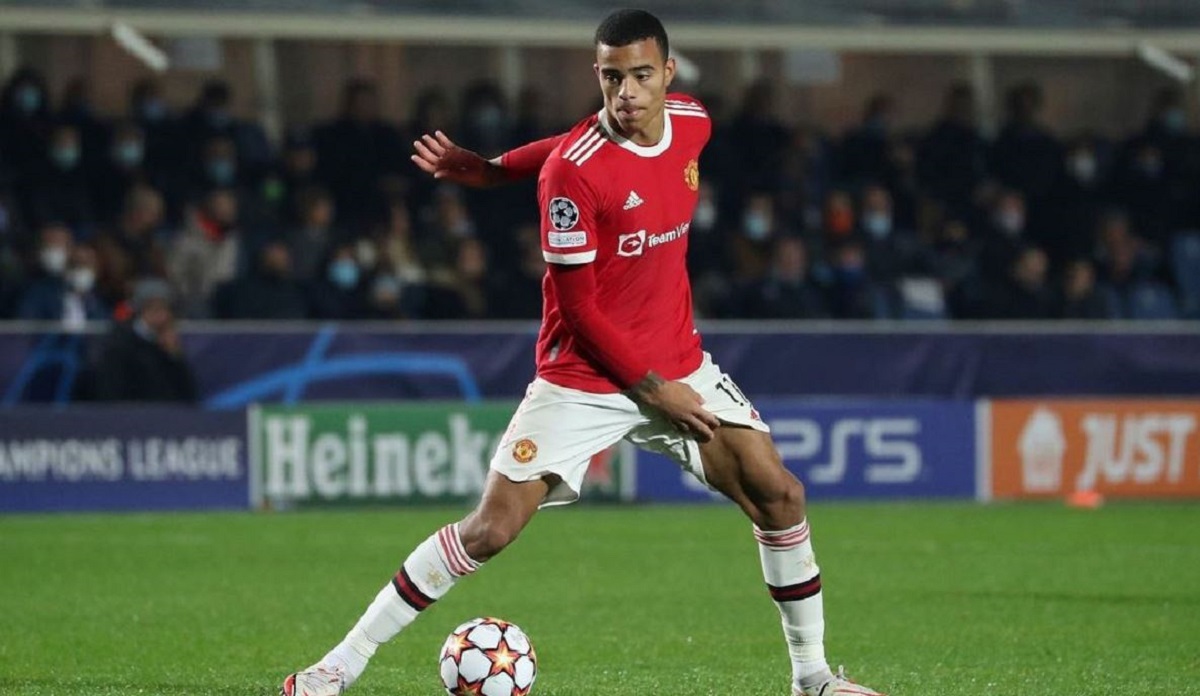 Greenwood has not trained or appeared for his club or national team since he was arrested in January 2022.
Keep reading to learn more about Mason Greenwood's girlfriend. Check Out: Latest Jobs at Manchester United in 2022.
Mason Greenwood's Ex-girlfriend
The name of Greenwood's ex-girlfriend is Harriet Robson.
Robson was born on 12th February 2000. As of 2022, She is 22 years old.
Greenwood found himself in the midst of a storm of controversy and accusations after his girlfriend, Harriet Robson, posted photos of major injuries she claimed were caused by the Manchester United player on her Instagram account.
She even released an audio recording as proof that he forced her to have s*x with him. On January 20, 2022, he was arrested on r*pe and violence charges.
During Mason Greenwood's arrest, police officers were seen visiting his home in Cheshire. Greenwood was arrested later that day on suspicion of r*pe and s*xual assault, but was later charged with violence and threats to kill before being released on bail, according to BBC News.
"Manchester United has taken notice of the situation as well. It sent a formal message to the media, saying: "We're aware of the photographs and allegations making the rounds on social media. We will not make any additional comments until the facts are clear. Manchester United does not tolerate any form of violence".
Audio Recording
Despite her vehement refusal to comply with his relentless instruction, an audio clip of him pushing Robson to have s*x with her has surfaced. Play the audio below.
When Robson says "I don't want to have s*x", Greenwood says he "doesn't care" and, when told to stop again, he says: "I asked you politely, and you wouldn't do it, so what else do you want me to do?".
He can then be heard saying: "Push me again one more time and watch what happens to you."
Robson Dad Statement
Robson's dad Alan Robson, gave a statement during the issue.
"The first thing we knew about this was at 6am this morning. It is dreadful. I'm just coming to terms with it all," he told the Daily Mail Online.
"As a father you don't want to know (that) things like that happening to your daughter. The police have been round and she has made a statement to them.
"She has told us her phone has been hacked. We told her to take it down, which she has done but it's out there now so it is too late.
"She is devastated because she didn't want it released. We have known Mason Greenwood since the under 21s. He has been part of our family for two or three years.
"Their relationship has not been good for the last few months. She is completely devastated by it all.
"They were very much in love and have been together for a while. The police are dealing with it now."
Mason Greenwood and Harriet Robson Breakup
After dating for one year, Manchester United star Mason Greenwood and his model girlfriend ended their relationship in the year 2020. MailOnline reported.
At that time, Harriet Robson took to social media to confirm that they had parted company.
A friend told MailOnline: 'They'd been having a lot of problems and let's just say, it wasn't the best of relationships. I think the lockdown put an extra strain on things and Harriet is just relieved to be single again.
"It's very sad because at one point, they were really in love, but a lot of difficult things happened between them and Harriet feels that this is for the best."
Responding to questions from some of her Instagram followers about what was 'going on with Mason,' Ms Robson, revealed: 'nothing just agreed to split up right now.'
When asked if she had cheated on United's striking sensation, she replied emphatically, 'No.' She later added,'says up there I cheated on him but I didn't so was just making it clear.'
During their split, Ms. Robson removed all photos of her and Greenwood together from her Instagram account, and he did the same.