Meet PSG Star Neymar Beautiful Ex-Girlfriends, No 7 is a 'Goddess'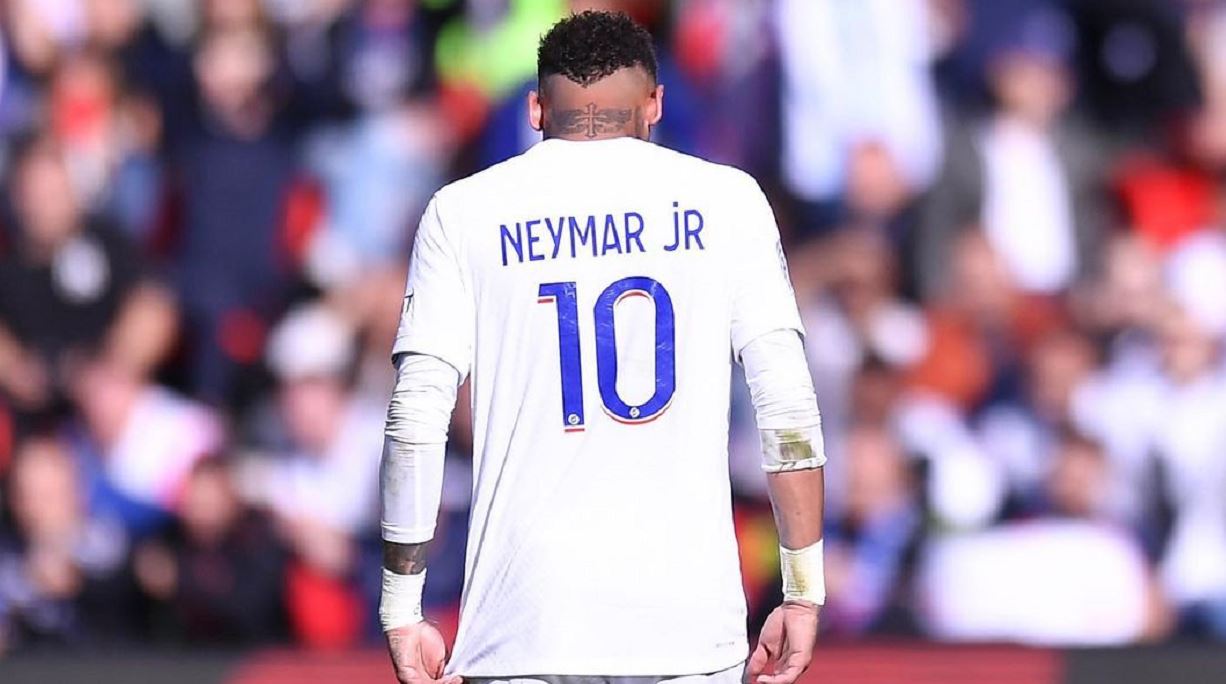 Neymar da Silva Santos Junior, better known as Neymar, is a Brazilian professional footballer who plays as a forward for Ligue 1 club Paris Saint-Germain as well as the Brazil national team.
There are claims that footballers love women, We don't know how true this is but Neymar is one player who has had relationships with several women.
Continue reading below to learn more.
On the football pitch, Neymar is regarded as a versatile player, capable of playing as a central striker, second striker, winger, or attacking midfielder on occasion.
He is also regarded as one of the best players in the world, as a prolific goalscorer and renowned playmaker. Neymar is one of three players to have scored at least 100 goals for three different clubs.
Carolina Dantas
Carolina was Neymar's first girlfriend.
The couple dated for a year, from 2010 to 2011.
Carolina, on the other hand, welcomed his only child, Davi, after they divorced. Davi was born in August 2011.
Despite their divorce, the two remain close friends and raise their son together.
On Neymar's 30th birthday, Carolina penned down a lovely note to the football star. "David's daddy's trintão, my great friend, life partner", She wrote.
"You know how much I wish you the best, your happiness is ours too. Our family loves you very much!! ❤️ happy birthday gossip".
Barbara Evans
Following his divorce from Carolina, Neymar began a brief relationship with Playboy cover model Evans.
They were only together for about a month or two before they split up.
Evans rose to prominence in her native Brazil after meeting Neymar, appearing on a number of reality television shows.
Patricia Jordane
In 2013, he allegedly dated another Playboy model, this time this stunning brunette.
She even posed on the magazine's front cover with the headline "The brunette that enchanted Neymar," implying that she and the footballer were a couple.
However, Neymar denied the claim, filed a defamation suit against Playboy, and the publication was quickly suspended.
Bruna Marquezine
Neymar and Bruna were dubbed the "Golden Couple" by the Brazilian press.
They were on and off for the better part of five years, from 2012 to 2017.
They met at the Rio Carnival and hit it off right away, but their romance didn't last.
Some blamed the actress's distance from Neymar, there were unfounded allegations of affairs, and even a different political stance. Bruna, on the other hand, denied this, claiming that they had simply completed their mission.
Laryssa Oliveira
Laryssa, a social media star, revealed on Brazilian television in 2013 that she had a three-month romance with Neymar while he was seeing Bruna.
He allegedly paid for her flight to Barcelona, where she spent three days with the celebrity.
Photos of the pair were leaked in the Spanish press, but Neymar claimed they were simply friends.
Neymar filed a lawsuit against Laryssa, claiming that the claim was false.
Gabriella Lenzi
Neymar had a new love interest just before the 2014 World Cup.
He appeared smitten as he posted selfies with the supermodel on social media.
They were last seen together in Ibiza, following Brazil's humiliation at the hands of Germany.
Lenzi has never confirmed their relationship.
Soraja Vucelic
Neymar has also been linked to Soraja, the former Serbian Playboy's Playmate of the Year.
She studied psychology at the University of Belgrade's Faculty of Philosophy in addition to modeling.
One time, He allegedly sent his private jet to pick her up and fly her to Spain, where they met again months later.
Jhenny Andrade
Jhenny and Neymar sparked up rumours at a New Year's Eve party in 2015. People saw them for the first time as a couple.
For the brief moment they were together, they were dubbed the "Ken and Barbie" of the football world.
Caroline Caputo
In 2017 and Neymar and Caroline were reportedly having a relationship.
Well, the romance wasn't confirmed.
A brazilian magazine claim she spends time with the football ace while he was on holiday in his homeland.
Natalia Barulich
Natalia, his most recent ex, is a stunning model who met the forward at his lavish birthday party in 2020.
She later shared a photo of them together to wish him a happy birthday.
"Everyone knows how extraordinarily talented you are, but if they could only see how real & beautiful you are inside your heart.
"You have all my respect and honour bebe."
She allegedly dated Colombian singer Maluma prior to Neymar, which his teammates allegedly teased him about.
But it didn't work out.
Neymar now has a new girlfriend as of 2022, Stay Tuned To Get Updated.