Viral Video Of Man Wearing UGG Boots In Gym Sparks Reaction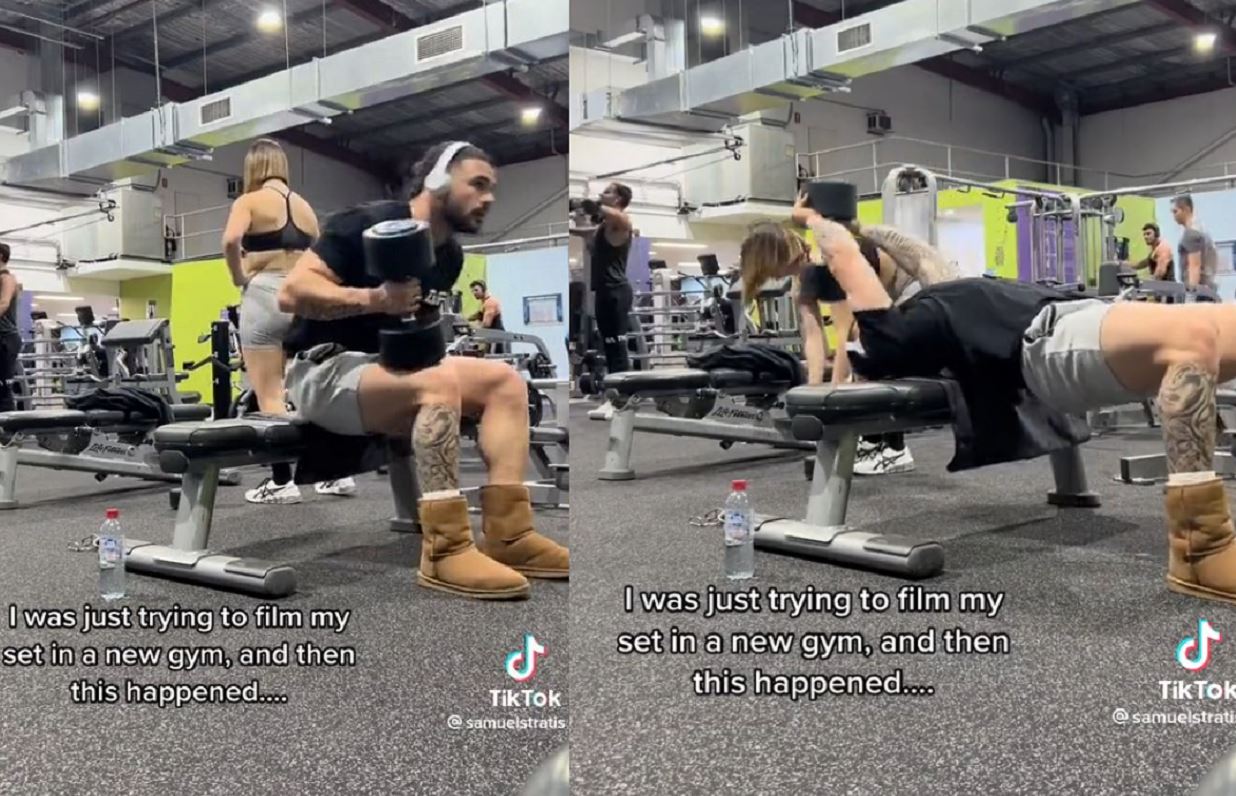 A video of a man appearing to wear UGG boots while exercising in a gym is going viral and sparking reactions on social media.
The video has gotten over 3.5 million views.
"Y'all laughing at this man wearin uggs but I deadass seen a dude squat 475 in jeans and a button up', Someone reacted on Twitter.
Another said, "Y'all laughing but sis is a genius shooting her shot like that but also why does this grown man have on ugg boots in the gym facility".
One also said, "But why tf he got uggs on?",
However, some people feel the video is staged and the lady seating on the man's head was all planned work.
Who is the Tiktoker?
His name is Samuel Stratis. He has 18.6k followers on Instagram and 129.2k followers on Tiktok. He is also a Rugby player.
That's all the details we have about him now.