Denied? Check SBA disaster loan credit score requirements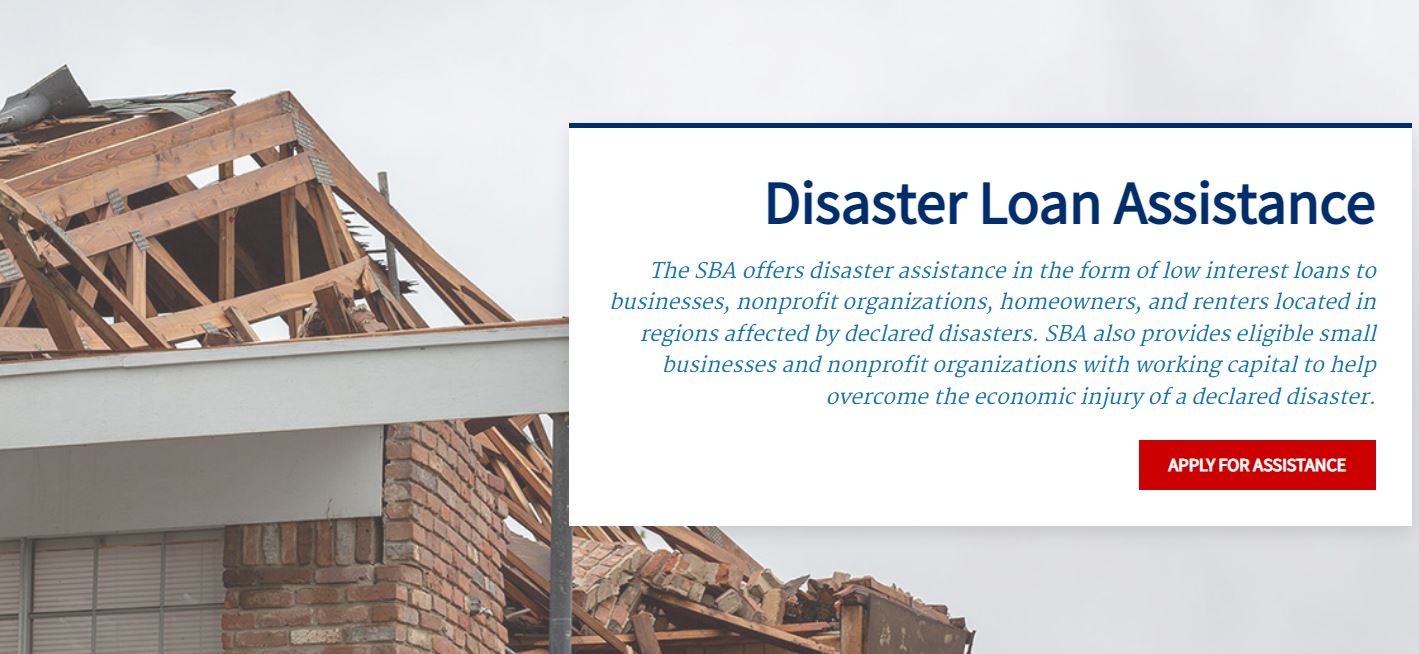 A disaster loan from the Small Business Administration is a low-interest loan provided in an emergency to help small businesses stay open and keep their property and other assets. Does the SBA disaster loan affect credit score?
Small businesses, non-profit organizations, homeowners, and renters who are facing financial difficulties as a result of an unforeseen event—usually a catastrophe or disaster—can apply for SBA disaster loans. These loans may be used to bridge a gap in insurance coverage or simply offer a financial buffer while insurance claims are processed and monies are distributed.
SBA Disaster Loan Credit Score Requirements
The Small Business Administration (SBA) is a government organization in the United States dedicated to assisting small businesses. While the SBA provides loans all year, they also provide additional financial assistance in the event of a disaster.
The Small Business Administration will conduct a routine credit check to ensure you meet the SBA's credit score requirements in order to qualify for an SBA disaster loan. Lenders assume a risk when they make a loan, and credit checks assist them in being informed and mitigating those risks.
Minimum credit scores for SBA loans range from 600 to 650.
Even if you have negative credit or a low small business credit score, the SBA will look at other aspects to see if you qualify for an SBA disaster loan, such as recent income and your history of rent, utilities, insurance, and other payments.
More Requirements
 Location: To be eligible for an SBA disaster loan, you must own and run a business in a declared disaster area. Depending on the magnitude of the disaster, this could include a city, county, state, or country.
Available collateral: If you need an SBA disaster loan for more than $20,000-25,000, the lender will almost certainly require some type of collateral to complete the loan procedure.
How To apply for SBA disaster loan
The SBA's online portal is the quickest way to apply for a disaster loan. You'll need to fill out the disaster loan application and send in IRS Form 4506-T. (which gives permission for the IRS to release your tax return to the SBA).
Necessary Document:
SBA Form 5 (Business Loan Application)
IRS Form 4506-T (IRS Release)
Most recent Federal income tax returns
SBA Form 413 (Personal Financial Statement)
Schedule of Liabilities (may use SBA Form 2202)
Additional documentation may be requested, such as income statements, deed/lease information, Employee Identification Number (EIN), monthly sales, etc.