'Mystery Woman' – Real Madrid Carlo Ancelotti Wife, Mariann Barrena McClay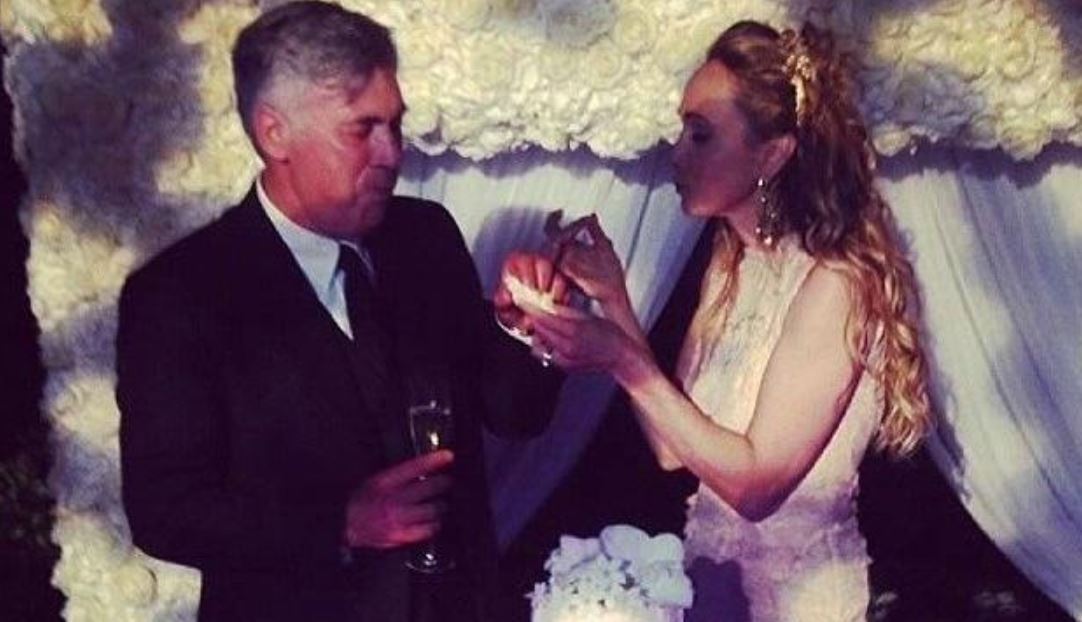 Carlo Ancelotti has a new wife, Barrena McClay.
Ancelotti and the Canadian businesswoman Mariann Barrena McClay tied the knot in Vancouver in 2014. 
Who Is Barrena McClay?
Mariann Barrena McClay is 52 years old. She was born in Vancouver.
She is the daughter of Spanish parents who moved to Canada for work. Mariann is a woman of great culture: despite having practically never lived in Spain, she speaks three languages ​​correctly (Spanish, English, French) and also knows the basics of Italian. 
She has a Masters in Business Administration from London and has worked as a consultant for the Barclays banking group and for the mining company Dayton Mining Corporation.
Mariann has a 17-year-old daughter with a Canadian mining entrepreneur she married and divorced.
She met Carlo Ancelotti in London when he was manager of Chelsea and then followed him silently in Paris and Madrid.
Barrena was tagged as a Mystery Woman before coming into public.
Before their wedding, Her public appearances with Ancelotti were extremely rare: the first was in 2012, at a charity event in Cannes, followed by Roland Garros in 2013, and finally, on June 26 2013, during the official presentation of the same. Ancelotti has been named coach of Real Madrid.
For Ancelotti this is the second marriage, after the one, with Luisa Gibellini , which lasted 25 years.
Carlo Ancelotti's Ex-Girlfriend Marina Cretu
Ancelotti once dated Marina Cretu, after getting a divorce from his wife of 25 years, Luisa.
34-year-old Marina Cretu, was Ancelotti's mistress and the couple had been involved in a four-year affair before his divorce. According to Fabwags.
She made him choose between her and his then-wife. Marina even temporarily broke up with the coach as she tried to force him into a decision. Ancelotti's divorce, issued in 2008, had to wait three years to be granted, according to Italian laws.
Ancelotti met Marina in 2004 when she was working as a hostess at Modena football club close to his home town of Reggiolo near Parma. 
At first, the couple met secretly, but soon Marina had left her boyfriend and moved to Milan to be near Ancelotti.
She set up a home in the suburb of Rho and getting a job at AC Milan press office where he was manager at the time.
At that time, Marina was 18 years Ancelotti's junior. Her home town is Bucharest. She initially went to Italy to make her career, she took Italian lessons and a journalism course, while working at Modena. After four years, she went to Milan Channel.