Who is Real Madrid Federico Valverde Girlfriend and Son: Find Out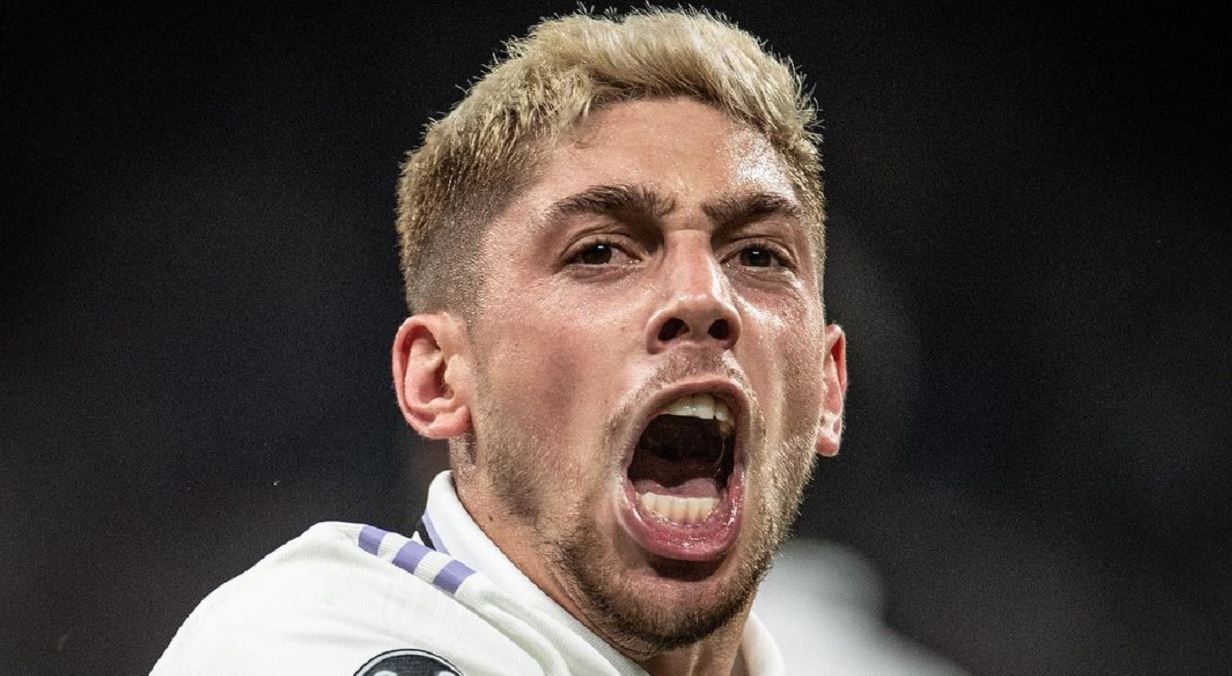 Federico Santiago Valverde Dipetta is an Uruguayan professional footballer who plays for Real Madrid and the Uruguay national team as a central midfielder.
He is nicknamed 'El Pajarito', or The Birdie, due to his dribbling abilities.
He is a versatile player known for his pace, stamina, and work rate. He can also occasionally play defensive midfielder, right winger, and right-back.
Valverde is in a relationship with Argentinian journalist and presenter, Mina Bonino. Together they have one son, Benicio, born on 20 February 2020.
"After 14 hours of labour, with the last three very difficult, I am convinced that one draws strength from where one does not have when bringing a child into the world, and all the pain was worth it. On 20/02/2020 at 00:02 Benicio Valverde was born in Madrid with a very difficult natural birth, but achieved", Mina Bonino shared when welcoming first son.
"We love you, son. I hope you know how eagerly awaited you were and how much we wanted to meet you. To you dad, who is my partner, my husband, who was unconditionally by my side and while I was pushing you said: 'come on up, chimuela, he's coming out'. Here is our prize and this is your best goal".
In announcing his son's approaching birth, Valverde put his finger to his mouth after scoring a goal a week before the baby was born, imitating a baby pacifier.
Mina quickly responded to Valverde's gesture by posting a match photo on social media.
She also expressed gratitude to everyone who assisted in keeping her pregnancy a secret.
Who is Mina Bonino?
Mina is the girlfriend of Real Madrid star Federico Valverde. She was born on October 13, 1993, in Argentina.
Mina is a TV host and model.
She worked as the host of a popular Argentine show "Intrusos en el espectáculo" ("Intruders in the play"). The program raises current topics and discusses the latest news together with experts.
Mina Bonino has gained popularity in her home country in the few years she has hosted the show.
Mina is not good at cooking.
Before a match against Barcelona in the Spanish Super Cup, Valverde got extra motivation from his wife. "If you don't hit the goal when you enter the area, I will sack our family cook and we will eat food prepared by me. Every day. Just think about it," she said.
Well, the blackmail from his wife helped.
Real Madrid flogged Barcelona 3-2 in extra time, and it was Valverde who scored the decisive goal. 
Mina Bonino is on Instagram, she uploads vacation photos with her boyfriend and son. She has 681k followers
Federico Valverde To Real Madrid
In July 2016, he moved from Pearol to Real Madrid, where he was assigned to the B team.
Valverde made his Castilla debut two months later against Real Unión, which his team eventually lost.
During his first season, he was a regular on the second team. In December 2016, the midfielder scored his first goal for Castilla against Albacete.
"I'm very happy with him. He has adapted very well to the club and country. Valverde always generates a lot of football in midfield."  Santiago Solari, his coach at Castilla, said after his growing importance to the team.
In June 2017, Valverde was loaned to La Liga side Deportivo de La Coruña for one year.
He made his debut in the competition on 10 September, replacing Fede Cartabia in a 2–4 home loss against Real Sociedad.
IN 2018, he returned back to Real Madrid.
During the 2018-19 preseason, Valverde impressed new manager Julen Lopetegui and was officially assigned to the first team.
Valverde made his official Real Madrid debut against Viktoria Plze in the UEFA Champions League Group stage in 2018 at the age of 20.
You can watch Atletico Madrid 1-2 Real Madrid highlights below.