Peacemaker: Who sang 'do ya wanna taste it' & Lyrics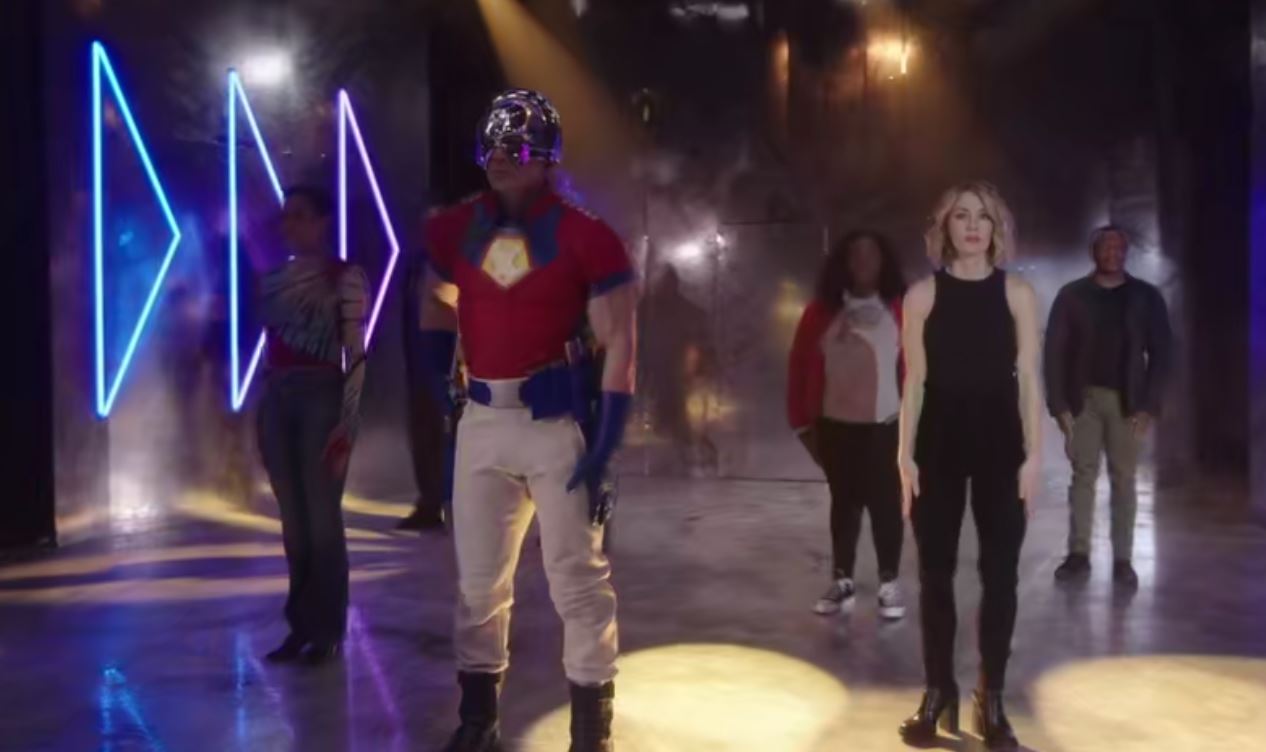 Peacemaker movie is finally here but who sang the "do you really want to taste it" song and what is the lyrics?
Danielle Brooks, Freddie Stroma, Chukwudi Iwuji, Jennifer Holland, Steve Agee, and Robert Patrick all-star in the film, with John Cena reprising his role as the lead character from The Suicide Squad.
The spin-off premiered with the first three episodes on HBO Max on January 13, 2022, and we disclose what the Peacemaker theme tune is for inquisitive DC fans.
'Do Ya Wanna Taste It' Song and Lyrics
'Do Ya Wanna Taste It' is by Wig Wam.
Wig Wam is a Norwegian glam metal band founded in 2001. The band's lineup has remained unchanged from its inception, consisting of vocalist Glam (ge Sten Nilsen), guitarist Teeny (Trond Holter), bassist Flash (Bernt Jansen), and drummer Sporty (ystein Andersen).
The band's third studio album, 'Non Stop Rock 'n' Roll,' used the Peacemaker theme as its debut single after representing Norway in the Eurovision Song Contest in 2005.
Wig Wam disbanded in 2014 but reformed in 2020. James Gunn used the band's song "Do Ya Wanna Taste It" as the opening theme for the HBO Max show Peacemaker, bringing them much more renown. Wig Wam has five studio albums to her credit. "Rock is the new schläger," the band's tagline proclaims.
'Do Ya Wanna Taste It' Lyrics
Check out the lyrics of "do you want to taste it" below.
Do ya really wanna
Do ya really wanna taste it !
Get it on, get it on top, make a move extreme
Make a pose, shortcut to your dreams
Float straight to the stars on that flying thing
Getting high, getting brave, getting snowblind
Game set, go !
Pick a tune, chick harpoon
In a world beyond
Get a beat, got a heat
On a phony string
Tear your world apart
Once the magic starts
Do ya really wanna, do ya really wanna taste it
What's going up must come down
Do ya really wanna, do ya really wanna taste it
Baby you're losing ground
Blind to what you'll soon become
The mirror lies, the whole world's wrong
But you
Dancing with blinkers on
Throw your dog the invisible bone
Say I do, say I will
And put your jet in gear
Anything to get you out of here
Gotta go hit that ride
To the setting sun
Pack it up, get ahead, gotta leave this mess
Behind, gotta cruise from the blues
Got a life to find
What you need's, there to read
On the dotted line
Kill your selfcontrol
Welcome to the show
Do ya really wanna, do ya really wanna taste it
What's going up must come down
Do ya really wanna, do ya really wanna taste it
Baby you're losing ground
Blind to what you'll soon become
The mirror lies, the whole world's wrong
But you
Dancing with blinkers on
Throw your dog the invisible bone
---
Poison to your mind
Devil in disguise
Do ya really wanna
Do ya really wanna taste it
What's going up must come down
Do ya really wanna
Do ya really wanna taste it
Baby you're losing ground
Blind to what you'll soon become
The mirror lies
The whole world's wrong
But you
Dancing with blinkers on
Throw your dog the invisible bone x2