Diamond Alvarez boyfriend Frank Deleon Jr. released from prison after murder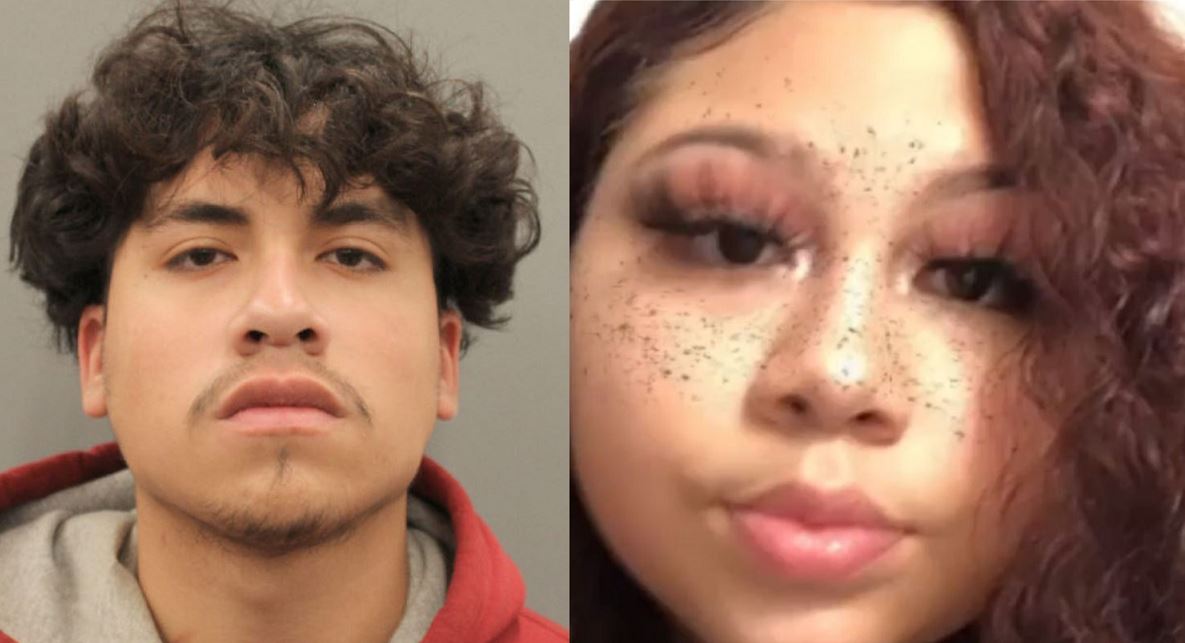 Frank Deleon Jr. has been released from jail after he was arrested for Diamond Alvarez murder. 15-year-old Diamond was shot and killed in southwest Houston.
On Jan. 11, about 9:30 p.m., family members heard gunshots and became concerned because they knew Diamond Alvarez, 15, was outside walking her dog "Peanut."
Her mother rushed outside to find her daughter shot 22 times in an open greenspace in the 15400 block of Park Manor near Markwood Lane, just a few blocks from their home.
According to Houston police, Frank Deleon Jr., 17, was having a romantic relationship with both Alvarez and another female at the same time.
When Alvarez learned of the other connection, she traveled to the neighborhood to meet Deleon. According to authorities, that's when he shot her many times.
According to HPD, Deleon was arrested Monday night after investigators worked with the community to find witnesses and leads.
Frank Deleon Jr. release
17-year-old Frank Deleon Jr. has been released from jail.
According to court documents, Frank posted his $250,000 bond on Wednesday morning. He's accused of killing Diamond Alvarez, a 15-year-old girl.
Prosecutors demanded his $250,000 bond because they were concerned that Deleon might retaliate by becoming aggressive against Alvarez's family.
Deleon allegedly assaulted Alvarez in the past, striking her in the face and waving a gun at her, according to family members.
The pair had been dating for six or seven months and had lately broken up, according to the prosecutor in court.
Deleon is prohibited from contacting anyone involved in the case, including the other alleged girlfriend, any witnesses, or their family members, as part of his bond conditions. He was placed under home arrest and required to wear a GPS monitor.
Deleon's parents appeared in court with him on Wednesday, and the judge underlined that his bond will be withdrawn if it is revealed that he is not residing at their home.
Deleon is set to return to court on March 9th.
Diamond Alvarez GoFundme
To aid with funeral costs, Alvarez's family set up a GoFundMe page.
"Diamond Alvarez was 16 and tragically died due to being brutally murdered. We ask for help to raise funds to lay her to rest peacefully in the most beautiful way possible. Diamond was a very fun, outgoing, outspoken, down-to-earth girl. She loved to dance, doing Make-up was her thing." The Gofundme read.
"She planned on going to cosmetology school. Her favorite color was purple. She was an honor student who participated in volleyball, basketball and had many friends who adored her. She loved spending time with her family and always managed to live life to the fullest."
The fundraiser has gotten $16,219 donations at the time of this news update.